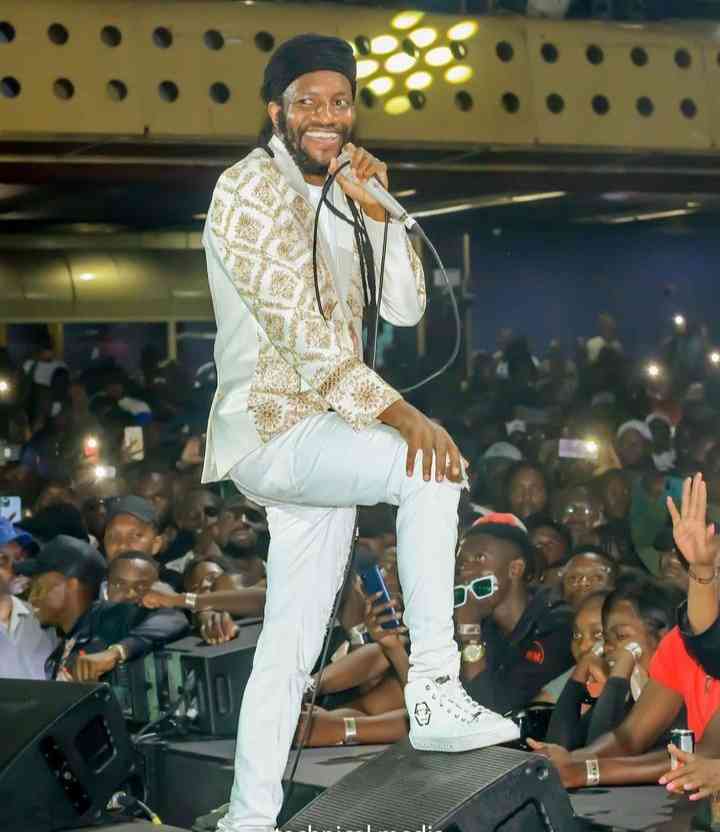 ZIMBABWE'S most sought-after musician Winky D will take his latest album-Eureka Eureka to Chitungwiza in his first ever live act after the release of the album on the eve of the New Year.
The family show is scheduled for March 4 at the Blue Roof at Damview in Chitungwiza.
Winky D will be supported by Tocky Vibes and Saintfloew who feature on the album on the tracks Chauruka and Dreams respectively.
"Come and catch a view of the Gaffa in Chitungwiza on March 4, there is no need to worry about curfew since it's a family event so bring your brothers, sisters and uncles," said Winky D in a promotional video.
Winky D's album has divided opinion and ruffled the feathers of many in the political space.
The social commentary project carries songs that denounce social and political injustice, corruption and economic meltdown.
After the release of his politically charged and social commentary album- Eureka, Winky D was accused of 'using' young artistes to advance a regime change agenda after Holy Ten sensationally 'regretted' working with Winky D claiming their song Ibotso was now being dragged into partisan politics.
Zanu PF administrator for Information and Publicity Tafadzwa Mugwadi came out guns blazing accusing Winky D of being sponsored by the American embassy to produce an album that speaks of social and economic decay.
A Zanu PF affiliated group led by Mike Chimombe went a step further to hold a press conference calling for the ban of Winky D's music on radio stations saying his music causes alarm and despondency within the 'peaceful' Zimbabwean youths.
Holy Ten, who features on Ibotso, has been on a series of social media rants, denouncing Winky D and at one time referring to him as a snake that used young artistes to advance his political agenda.
However, Winky D has remained mum.
Related Topics