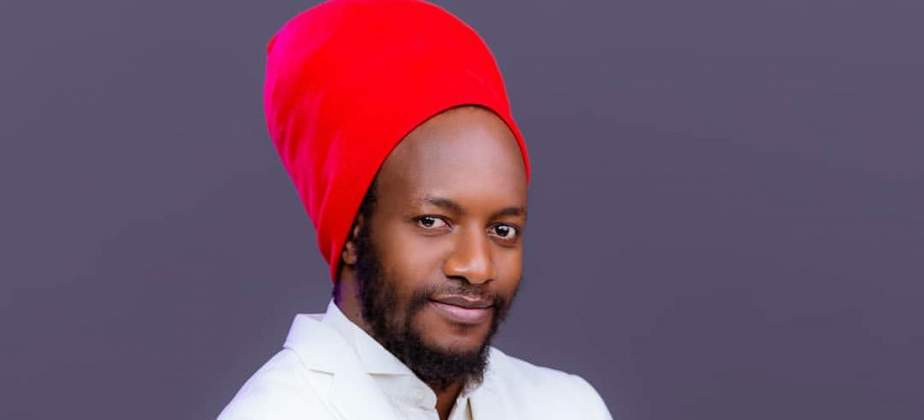 On New Year's Eve, there were two Zimdancehall music events in Harare.
These were held at the Harare International Conference Centre (HICC) and at Harare's City Sports Centre (HCSC) respectively. The former featured Winky D in collaboration with UK-based Shingai Shonhiwa, Holy Ten, Tocky Vybes, Enzo Ishall, Killer T, Nutty O and other Zimdancehall artistes while the latter event, organised by Chipaz Promotions, was graced by Seh Calaz, Dadza D, Bazooka, Silent Killer, Guspy Warrior, Epatan and others.
In trying to decide which gig to attend, I was torn between the two until after much debate with my friend who persuaded me to attend Winky D's concert at the HICC.
He asked: "Fred, what do you find interesting about these ghetto youths? You should be above that now. You know that Zimdancehall concerts are increasingly becoming violent and the so-called security have to learn about crowd control. Who wants to be associated with such shows where dirty lyrics, sexually seductive dances, violence and drug abuse have become the hallmark of dancehall music?"
I answered back with: "Not all of these Zimdancehall artistes are ghetto youths, neither are all of them into the bad things that you mention. Even if they were, they have found an outlet for themselves which they regard as employment and also use it to reach out to the rest of the society. That in itself is a good thing. In all honesty, music forms part of my livelihood and is a powerful force. Its impact on society should not be taken lightly."
However, I had to compare the artistes and the venues from which the two concerts were being held. Winky D has still got a clean image. So the HICC won the day.
Way back in 2014, I attended the Jamaican artiste, Kalado's Dancehall concert which was held at Old Hararians Sports Club. Kalado received a rude awakening when missiles were thrown at him during his performance.
He was confused as he thought this was Zimbabweans' way of appreciating him. He only realised later after the calm performance by Tocky Vybes and Souljah Love (who both came to perform after him) that the missile throwing meant to ask him to get off the stage.
It was a good thing that he was not injured by the empty beer cans being thrown at him.
The last time I attended a Zimdancehall concert was at the Bounty Lisa and the late Souljah Love dancehall engagement party at Harare Gardens. I must confess that what I witnessed there was also depressing.
It seemed like the artistes were bent on showing off the bad boy/ bad girl image. The audiences were equally bad. Ganja (mbanje) was being smoked everywhere. The artistes were singing tunes with unprintable words. Fans were pelting missiles, beer cans and sometimes stones at the performing artistes.
The promoter, Biggie Chinoperekwei had to put a screen fence around the stage to protect the artistes.
However, at one point, some of the artistes themselves got involved in a fight. Quonfused and Seh Calaz were 'dissing' each other and exchanging fists on stage. Seh Calaz's fans who saw the fight turned on Quonfused to mete out instant justice as he tried to flee from the scene in his car. He was lucky because the police came to his rescue. Otherwise there would have been more violence if the police had not intervened.
Zimdancehall gigs often end up this way.
Zimdancehall is a music genre that has come out of the Jamaican Dancehall.
Dancehall is a type of Jamaican popular music which developed in the late 1970s, initially as a more sparse and less political and religious variant of reggae than the roots style created by the likes of Bob Marley, Peter Tosh, Dennis Brown, Black Uhuru and Bunny Wailer that had dominated much of the 1970s.
In the mid-1980s, fast computerised beats known as digital instrumentation became more prevalent, changing the sound considerably, with digital dancehall (or "ragga") becoming increasingly characterised by faster rhythms with little connection to earlier reggae rhythms.
"Dancehall" now refers to the digitised version of raggamuffin reggae, which is itself an ancestor of hip-hop music, and has since been influenced and re-combined with that style.
Dancehall reggae traditionally features a vocalist (referred to as a "Deejay") reciting lyrics in Jamaican Patois over a "riddim". "Riddims" ("rhythm" in standard English) are themselves quite popular as they are easy to make through the use of computers.
While most dancehall performers are male, a small number of female vocalists have appeared in recent years, often performing their lyrics from an expressly feminist point of view in counterpoint to the notoriously male-chauvinist style.
The same pattern is seen in Zimbabwe with male Zimdancehall artistes dominating the scene. Names such as Winky D, Dadza D, Killer T, Sniper Storm, Nutty O and Guspy Warrior are among the popular male dancehall artistes while the few women dancehall performers include Lady Squanda and Lady B.
Zimbabwe's dancehall artistes who have woken up to the dancehall style imitate the Jamaicans wholesale. The only difference is that their lyrics are mainly in Shona. The dancing styles such as Skinout where dirty dance moves by semi-nude girls with boys simulating sex moves behind them have been condemned by many, yet Zimbabwean dancehall fans also imitate these.
The encouragement of ganja smoking and hate anti-battyman lyrics are also commonplace among dancehall artistes.
As I said before, not all Zimdancehall artistes are into the bad ways which our society condemns.
Winky D has been exceptional in this regard.
In Zimbabwe, Winky D is a visionary. He is a unique dancehall artiste as he preaches against ganja smoking among the ghetto youth as evidenced by his release of Mafira Kureva in which he despises the use of drugs among the youth.
He also preaches the importance of oneness in music irrespective of genre. He does not get involved in arguments with fellow artistes.
He also teaches the importance of Local-African focus and creating culturally acceptable content rather than imitating international music without due consideration of our morals and ethics as Zimbabweans or Africans.
Most of his lyrics make sense to the majority of Zimbabweans. This is why Winky D is on top of the game as he appeals to both ghetto youths and almost everyone across the board.
Chillspot Records, are ostensibly Zimbabwe's number one producers of Zimdancehall riddims. They follow everything trending in our society as evidenced by their innovative approaches to societal issues in Zimbabwe.
Riddim is the Jamaican Patois pronunciation of the English word "rhythm", but in dancehall parlance, it refers to the instrumental accompaniment to a song. This consists of the riddim plus the "voicing" (vocal part) sung by the deejay or the singer. A lot of young dancehall musicians simply down-load riddims from their computers and do a voice over to make a song. So, in a sense, riddims are very effective components of dancehall music.
Zimdancehall thrives on the creation of these riddims and make it easier for artistes to simply sing over already laid down riddims. This is what many Zimdancehall studios such as Bodyslam Records, Sunshine Records and of course Chillspot Records are actively doing. There are a lot of similarities between riddims and it might be difficult to distinguish them.
In Zimdancehall circles, these riddims are given names such as Stage riddim, Jusa Dementor, Wine For me Riddim, Rise Up Riddim, Baby Boom Riddim, Nozzle Riddim, Bitcoin Riddim and Rangers riddim.
Some of these are used by studios to enable the singers to pick on the type of rhythm that should go with their song. This is how it works: If it proves popular and an artist makes a hit using, say, Bitcoin riddim, it will have a big impact on other artistes who will select it with the hope of also making hits from its use.
However too much use of the same riddim becomes monotonous to many listening audiences, who after a while get fed up of hearing the same sound being recycled over and over. It becomes saturated. This, coupled with the violence at gigs, maybe the reason why Zimdancehall seems to be on the decline.
Feedback: [email protected]
Related Topics