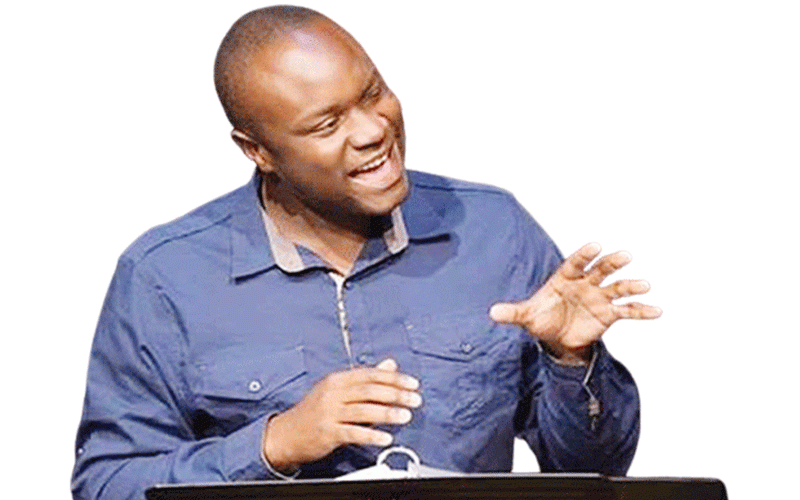 SCREEN writers are crucial and are most of the times the foundation of the project. They develop a script from start to finish by working with producers and directors to ensure that the story is told effectively. However they are not getting recognition at prestigious national awards.
International awards such as the Oscars recognize screen writers, but in Zimbabwe annual ceremonies such as the National Arts Merit Awards which aim to recognise the work done by individuals in promoting arts and culture, a whole section of the entertainment sector has been rendered invisible through lack of recognition for the writer.
Gideon Jeph Wabvuta is one writer who has been vocal on the case of lack of recognition for writers.
He has worked with Almasi since its first staged reading, A Raisin in the Sun, followed by another staged reading of The Convert directed by Danai Gurira. He directed his first staged reading which was Nongogo by Athol Fugard, he developed and performed his one-man show titled 'Mbare Dreams with him' at the Ojai Playwrights Conference by Robert Egan.
"The silence on awards is a little annoying as writers mostly form the foundation of a project which is why a lot of theatre writers in Zimbabwe have resorted to directing their own work as it is the only way to get recognition.
"National Award matters and writers in film, television and theatre deserve a space there as it is a whole active section in the sector," he said.
In the pursuit of building a viable film and theatre industry, most writers and directors are bent on reshaping the African narrative and destroying the singular story told on the continent's behalf.
Wabvuta added that as writers in Zimbabwe, they have managed to reclaim the African narrative, however they are now tasked with the responsibility of getting the newer generation to understand what African stories are all about.
"We need to completely destroy the singular story told about Africa where our stories are about poverty, guns, war and a desire for all things western, and that can be achieved through the power of pen and paper as well as our screens.
"As Africans we love, cry, laugh and we should be able to tell our stories without needing to sensationalize everything. We are more than our struggles and we enjoy life through the mess," said Wabvuta.
With the coming in of new media, people are exposed to free online hacks on how to do just about anything they are passionate about and most do not bother to go further into formal training which Wabvuta highlights as a problem.
"I think the biggest problem is training. We have a shortage of formal training as a lot of us are running on talent, but formal training would enhance that.
"There is a need for writer communities that allow writers to share their work if the industry is to succeed. We need good writers and we do have some, but we need a lot more than we have at the moment," he said.
The world is witnessing the birth of new television and film with new stations being licensed as well as the new media that is taking up spaces which is an opportunity to create stories that speak to the people and go beyond stereotypes.
Related Topics