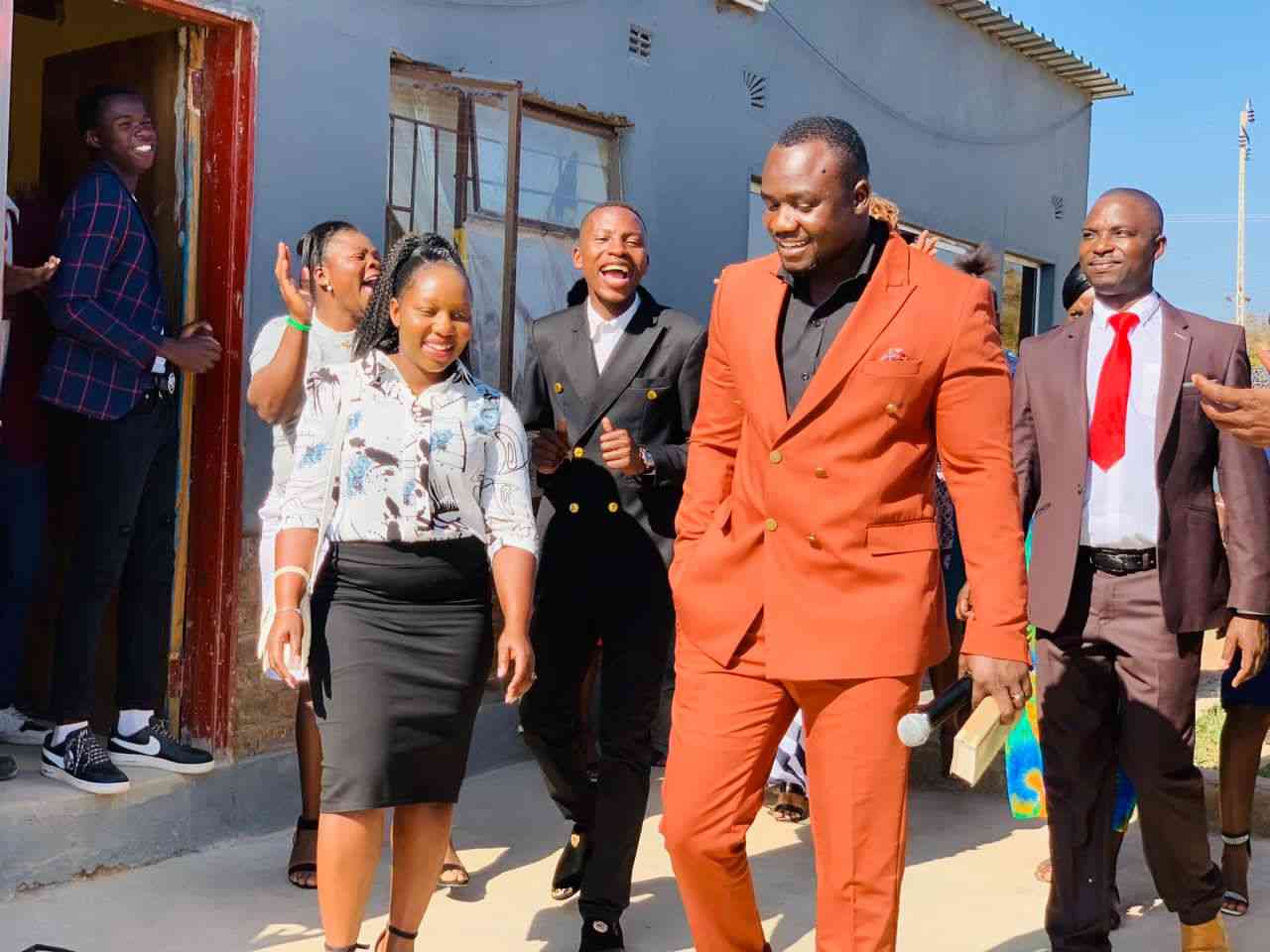 All Families International Church (AFIC) leader Prophet Chamunorwa Nyamupinga has lined up December 31 as a landmark night of healing and deliverance at his citadel of spiritual power in Kadoma with Christians from all walks of life set to grace the bastion of life.
Since 2015, the church has grown from strength to strength to become one of the most sought-after ministries in the country with followers from foreign lands flocking to Kadoma to meet the charismatic prophet for salvation.
In an exclusive interview with Standard Style, Prophet Nyamupinga said December 31 was the big day that people of all nations must throng the AFIC church in the densely-populated suburb of Rimuka in Kadoma.
"It is always good to cross into the New Year after a night of healing and deliverance, which I have been praying for in a very long time so that people who will join us can be saved," he said.
"I am, therefore, inviting all people to come and join us.
"It is going to be a night like no other and we are currently preparing day and night to ensure that people who will come to our church on that night do not go back home the same."
Prophet Nyamupinga said while the day has in the past been marked by miracles of different kinds and testimonies, this year will surpass all.
"My strength in the spiritual realm has always been in healing and deliverance," he said.
"This year I have resolved that people who need to be served with these two gifts I got from God do so in abundance.
"Kadoma is a small town, but what we are going to be doing on that day do not resemble the size of the town.
"We are expecting several guests from local and foreign destinations and we are saying we are ready for them. 31 December will be a turning point in their lives. They must all come. It is their day and they will have a prayerful night," said the Prophet.
Standard Style witnessed great work being done by the congregants to spruce up the crossover night venue while arrangements to cater for the care of people in the overflow section are now complete.
On July 28 AFIC hosted its 2019 Big Sunday where over 5 000 people thronged the place of worship in Kadoma to be part of the hugely subscribed event.
However, similar gathering were then put on hold after the outbreak of Covid 19, which saw a lockdown being imposed.
However, December 31 seems to be going beyond the levels of that era after the church spread its tentacles to neighbouring countries such as Zambia, Botswana, Namibia, South Africa, DRC, Swaziland and Eswatini.
"Even people from other churches seeking deliverance from the bondages laid upon them by Satan can feel free to visit us and have their yokes brought down," said a senior overseer of the church.
"The shackles of evil spirits are easily broken down by Prophet Nyamupinga and we have seen a lot of people since 2014, who have had their lives transformed after praying with Prophet Nyamupinga.
"We do not discriminate at our church and the services are extended to anyone."
Related Topics