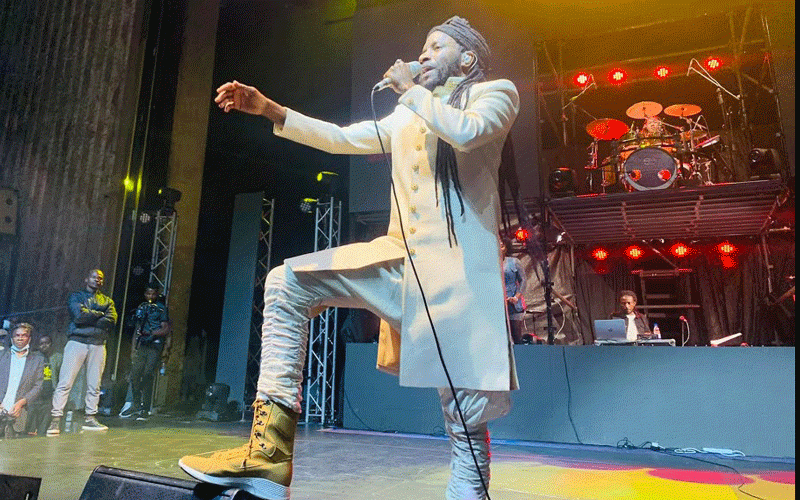 IN a bid to attract big numbers to Winky D's album launch on December 31, the organisers Gateway Streams and Vigilance Music are offering a special on ticket and accommodation.
The event will be held at the giant Harare International Conference Centre.
Limited early tickets are going for US$15 for standard tickets whilst VIP tickets are going for US$30.
The ticket special sale encompasses an entry ticket and accommodation at the Rainbow Towers hotel and New Ambassador Hotel.
Accommodation for singles at Rainbow Hotel is going for US$65 and comes with one standard ticket and $80 with one VIP ticket. For double one has to pay $80 with two standard tickets and $110 with two VIP tickets.
At the New Ambassador Hotel, one standard ticket with a single room is going for$55 whilst for one VIP ticket it's $70. For the double (accommodation) one has to part with$70 and getting two standard tickets, $100 will give one accommodation for double and two VIP tickets.
Posting on his social media pages, Winky D said early bird tickets were selling fast.
"Limited Early Bird tickets are moving at the speed of light, advance with momentum to get your advance tickets at Rainbow Towers, Ambassador Hotel and all MedOrange Pharmacies," he said.
Winky D is expected to be joined on stage by Enzo Ishal, Holy Ten, Tocky Vibes and Saint floew.
Winky D's show becomes the last and one of the biggest shows to be staged at the HICC this year following the Ricky Ross show, the ReDefined show which featured Winky D, Jah Prayzah and Nutty O.
The last time Winky D launched an album at the same was in 2019 when he launched Njema before a full house.
Related Topics