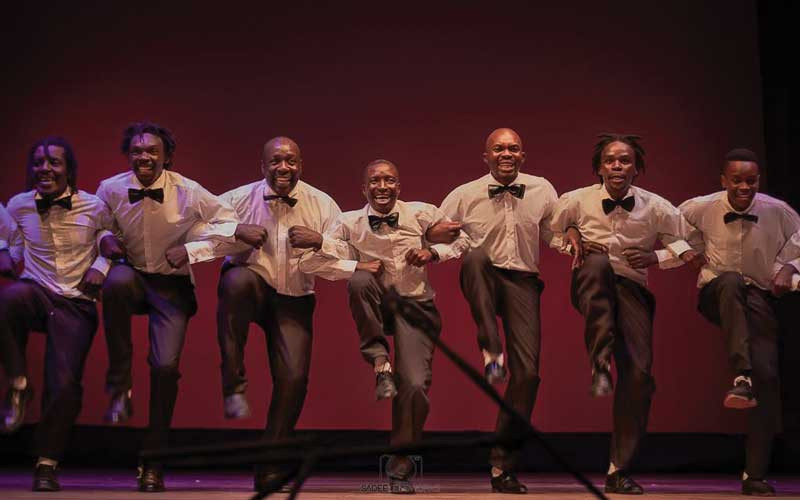 The multi-award winning Umkhathi Theatre Works founder Matesu Dube has said they are happy to celebrate the group's 25 years of existence despite the bumpy showbiz terrain where most community arts organisations like theirs who are self-funded have folded along the way due to different reasons.
Umkhathi Theatre Works, known for its energetic and outstanding performances, was established in 1997 and currently stands at 15 members —12 males and three females.
In spite of the challenges, the dance ensemble has over the years soldiered on and its efforts have been recognised and rewarded. Some of their well-known productions within the 25 years are Warrior, Africa Jive, Zombo, Entaben' ezimnyama, Ja Hlako, Ihloka, Footprints and Bayethe Nkosi.
Recently the group posted on their social media: "Today marks a quarter of a century since the formation of Umkhathi Theatre Works it's been a long journey of ups and downs. We would like to thank all our former members who helped us travel this journey and a big thanks to those who are still pushing the initiative up to this day.
"We have produced work that has been well received by audiences locally and internationally, we use the enter-educate concept that entertains and educates our audiences. We mirror society to stimulate dialogue on issues that affect society. We are the custodians of our culture. We have trained a lot of people in Zimbabwe and across the world. We have made friends and relatives through the productions that we do, " read the post.
The post continued and said "Our productions have taken us to different countries of the world that include India, Taiwan, Côte d'Ivoire, United States of America, Scotland, Botswana and South Africa. We have managed to win awards at National Arts Merit awards, Bulawayo Arts Awards and Matabeleland Cultural Awards. Thank you so much to all our clients who believed in us in the past 25 years. 2023 will be the year of celebration. Siyabonga kakhulu."
Speaking to Standard Style, Dube said like any other organisation they have been through ups and downs.
"We have been operating in an unstable economy, which has affected every industry in the country, operating in such economic conditions means that the corporates have no funds to inject into the arts as in other countries.
"We have also had challenges in retaining our membership as some have opted to go to look for employment in other countries and we do not have people who specialise in stage sets so that we can have good productions that have all the ingredients of a theatre show," he said.
Dube said they also lack a proper rehearsal space where they can fully experiment with their show before they take it out to the audience.
"We are more than happy to reach this far as most community arts organisations like ours who are self-funded have folded along the way due to different reasons.
"There is no secret in this, working together well as a family is the key and teamwork keeps us going, as an organisation you need to move at your own pace and not to be pressured by what others are doing and maintaining focus and discipline in what you are doing is key," he said.
Dube added that: "We would love to celebrate the 25 years of Umkhathi, funds permitting by holding events where we will showcase some of our old productions, we will also be performing our latest show Bayethe Nkosi," he added.
Related Topics