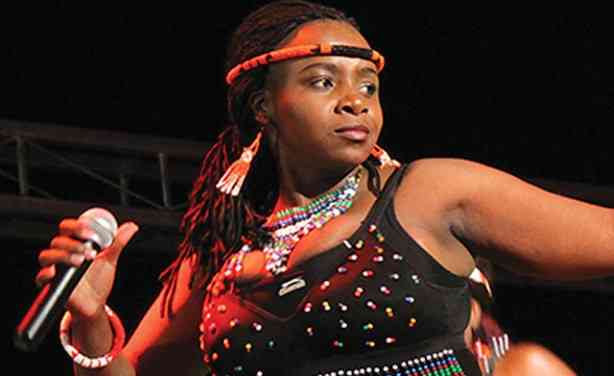 SONGSTRESS Sandra Ndebele has credited her attitude as her secret to longevity in the cut throat music industry.
The 40-year-old dancer-cum singer has been in the music industry for two decades and keeps re-inventing her image and sound.
"Age is nothing but a number and I will keep doing this for as long as I can," she said.
"I'm always excited about the future and the new history that we are constantly creating.
"As you get older in the industry and allow yourself to learn, you realise that tomorrow is always filled with endless opportunities.
"In whatever sector you are in, you should be armed with the right attitude.
"It's your attitude that takes you where talent couldn't have taken you.
"My peers have come and left the industry but here I am still doing what I love and know."
Sandy is preparing for the launch of her self-titled 10th album set for November 12 at ZITF Hall 3.
The 10-track-album features Platform Oneb and X-Mile, and is produced by Oskid and Mr Brown who works with Makhadzi.
South African kwaito star Professor will be one of the guests at the event themed 'Black and Bling'.
"We are going to make this the biggest event of this year; it's going to be a glamorous night," Sandy said.
"I am very grateful for the overwhelming support I have received, from my fellow creatives, the corporate world and even from the government especially through the National Arts Council of Zimbabwe.
"I'm also grateful to my fantastic team, which has been working tirelessly to put this together.
"This eponymous album is very special to me, it's my 10th album and it was my most definitive because I got to fully express myself and the experiences I have had."
Sandy said she got a chance to explore the different facets of the industry and was completely hands on in the production of each track.
Related Topics