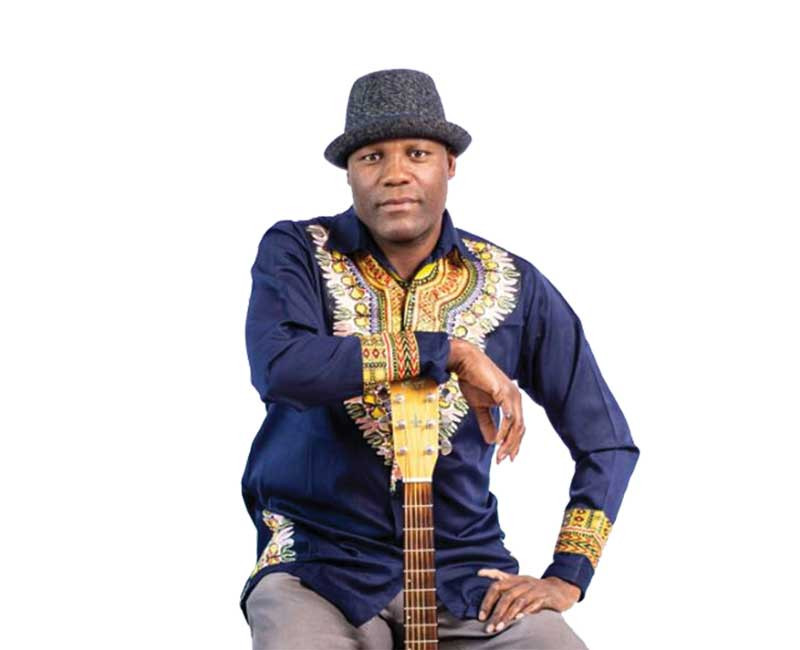 AFRO-POP musician Jeys Marabini thanks God for giving him a second chance; and wants to accomplish his purpose in life, which is music.
He said this ahead of his upcoming show — Jeys Marabini: Extraordinary Welcome Back Show to be held on November 26 at Bulawayo Theatre.
The welcome back show comes after a sabbatical from music due to illness. He is struggling with hemorrhoids and a scan revealed that he had an inflamed spleen.
Marabini has been battling with this condition for the past decade and his health worsened this year forcing him to put down his guitar to focus on his healing.
This forced him to cancel some of his projects among them a tour of South Africa.
"I wanted to do a lot of things, but I was not feeling well for some time," he said.
"God has given me a second chance in life and I need to treasure that so much.
"God gave me a second chance to accomplish my purpose in life which is music.
"So I am yet to resume my plans, projects and as long you have life, you can do anything. I am now back and I want to thank God for that."
Marabini said the show is meant to thank everyone who was there for him during his time of illness.
"This show is just to thank God for what he has done for me," he said.
"I also thank President Emmerson Mnangagwa who pledged to look into my health, welfare and also for recognizing that I mean something.
"I thank my fans, the people, and family, actually everyone who supported me during my difficult time.
"It's a miracle that I am still live. So during this show I will be actually celebrating my life.
"It's dubbed Extraordinary because I am back.
"I was so ill, it was critical and there was a time I could feel 'I am kicking the bucket', but God gave me a second chance to accomplish my purpose in life.
"So things like these, you really need to thank the Almighty.
"I'm here because it was the power of God, my life belongs to God.
"I remember, I would perform at times when I wasn't well, because it's my job and I was like what can I do, people need to be entertained.
But there came a time this year where it was difficult , honestly I couldn't even read messages from my phone as it not even with me . I missed a lot of things," he said.
He said since he is back, he needs to deliver to his fans what he had promised them before.
"I had plans, cancelled lot of shows because of my illnesses and Covid-19 also stopped everything. I recall I had shows in South Africa, locally and people used to call me enquiring when I am coming to South Africa."
He promised to perform in South Africa and complete his reggae album.
Related Topics