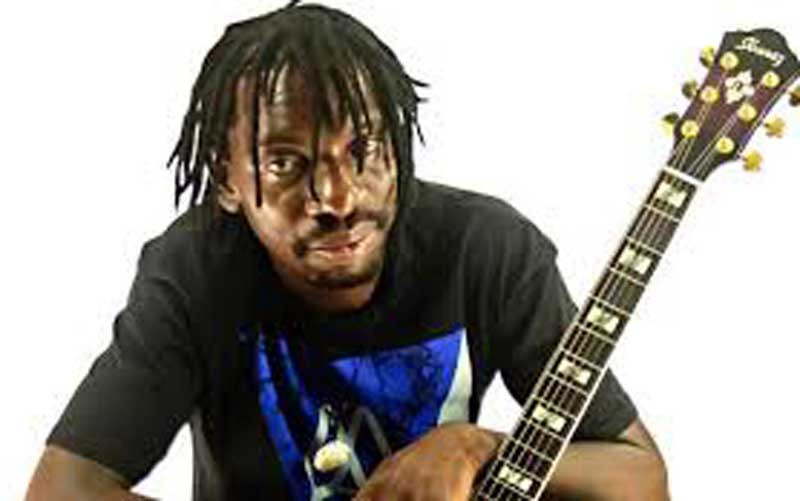 TALENTED performers Progress Chipfumo and Gary Tight have joined forces to introduce a live performance special for music lovers to be held every Thursday at The Usual Place, Cresta Jameson Hotel in Harare from 6pm to 10pm.
The two who have been dogged by individual controversies which they were quick to dismiss as music journey experiences are natural performers who easily strike a chord with their audiences.
Speaking on the sidelines of their inaugural show on Thursday night at The Usual Place in the capital, the seasoned Chipfumo said the gig was a good way to stamp their authority and push their brands onto the right pedestal.
"Music is my life and I am a lot happier when on stage. For me it's not about anything but sharing my God-given talent with the world," Chipfumo said.
"When Garry approached me for this concept, we realised that the Wednesday and Friday slots are taken at most joints which are why we decided to opt for a Thursday slot and over time create a loyal audience of our own."
Chipfumo also reiterated that their two brands are synonymous with music excellence and while they cannot direct opinion, they hope their music talents will do the talking.
"We are generally regarded as natural talent and smooth performers and I hope our coming together will birth something positive," he said.
"We cannot dictate how people think or how they regard us but we hope that those that attend our Thursday gigs will attest to the quality of our music.
"We want the music to do the talking."
Chipfumo's sentiments were echoed by the young crooner Gary Tight who said it was an honour performing with his elder and he hopes for the best.
"Mudhara Proggie is my father and mentor and I am inspired by his quality in studio and on stage," he said.
"The man never misses a note and I had to reach out to him so that we create a cherished music experience every other Thursday at The Usual Place."
The Usual Place is a comely environment and venue that gives merrymakers a unique atmosphere to relax and unwind after a long day.
It comes with secure parking and the perfect aura which Chipfumo said is absent in some of the outlying venues.
"We are grateful for the continued confidence in our music brand elsewhere, but we are even more delighted with this slot at The Usual Place," Chipfumo said.
"In years past, I had carved a unique brand and attracted quite a following at the then Jazz 105 until some social mishap derailed me. This new slot means we are back and its business unusual."
Chipfumo is touted for his deep compositions which are rich on social commentary.
He has also performed with the same backing group for a long time and their chemistry on stage is evident especially given the quality of their delivery.
"We can perform anywhere in the world and we don't doubt our pedigree," he said.
"We just need more support and stakeholder confidence to entrench our position.
"We are grateful to all our fans and followers as well as benefactors for the continued support.
"Let the music play."
The dreadlocked crooner also encouraged women and girls to get screened for breast cancer this October.
"I have always been an advocate for women and high regard for all regardless of gender," he said.
"As we mark women's month we also encourage women to get screened for breast cancer. We will be delivering the message at our shows and through our social media platforms."
Related Topics