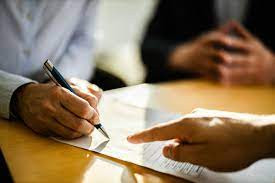 It has been debated for a long time on which one came first just like the chicken and egg when it comes to sales/selling and marketing.
The same seems to be still a question by most of our entrepreneurial businesses as they are always caught in-between trying to figure out when sales should be done in their value chains.
Sure, in whatever business we do, there is a need to take the products/services to a global market where they will be sold.
As a focus of this edition, we want to bring light on the thin line between sales and marketing. Where we will agree that most of our businesses could have done better if they had applied a customer-centric marketing strategy.
This discussion is even philosophically supported by the evolution of marketing where industries/businesses moved away from the production concept to the newer means towards total customer satisfaction.
To start with, in the 1800s up to 1920s, most businesses were riding on production-oriented strategy.
As propounded in most research and discussions in this period, there was mass production of goods.
This was without first knowing what the customers really intended to buy/consume which is a recipe for disaster.
Reflecting on most of our home-grown entrepreneurs whether in agriculture, manufacturing or education their thrust still seems to be following the same hegemony (of reinventing marketing failure brought by being product oriented).
Yes, this might have some advantages if not well analysed but it has resulted in market extinction of many entrepreneurial products/services.
In simple terms, with this type of orientation customer engagement is compromised as businesses focus more on reducing their costs of production and increasing output at the expense of quality.
Wowing customers is highly involved than mere production thus we should revisit strategic marketing for our entrepreneurial businesses.
Selling is just a tip of the iceberg in the whole marketing concept of a business.
In fact, marketing is broader as it solidifies every dot of the business value chain towards achieving the dream and desire of the customer.
Sales will later come into assisting that connection with the customers through informing them that we now have the product/service you have been waiting for.
Which can be done effortlessly when the likes, needs and wants of the customers were considered first before production.
That is the reason why relationship marketing associated with digitalisation has become more popular in our modern age of doing business.
Where we become closer to the customer through creating symbiotic and profitable relationships.
It is high time our entrepreneurial businesses should start by doing a thorough market research before they even think about selling.
As we come up with a business idea, let us at the same time fully know the customer we are targeting by carrying out intensive market research.
Where we invest time and resources to understand customers better as the leading stakeholder in our long value chain.
This means that product/service customisation is the key to win the hearts and minds of our customers for them to buy without any doubts.
This is achieved when as aforementioned we do market research and know what the customers really want for their satisfaction rather than producing what we think will sale.
Marketing as a strategic pillar of our entrepreneurship should streamline the offerings we make with specifics for a niche that is prepared to pay a higher price.
Most of our SMEs are yet to appreciate the power of market research for customisation.
More resources are wasted when our market strategy is led by sales as we are going to use expensive modes/methods of trying to lure the customer to buy something they have not thought of at all.
The entrepreneur is forced to convince the market that the offerings being provided are the best of quality with a favourable price.
Such an approach to marketing comes with a greater opportunity cost in all aspects of which at the end it will chew the expected revenues for real losses.
This reminds us that if we do it right in the inception we will then go all the way happy with high customer satisfaction and profits.
In most discussions and observations, selling has been regarded as a short-term approach as compared to marketing which sees the satisfaction of a customer beyond mere production.
As entrepreneurs with a going concern mind-set, we should keep on looking for what the present market is looking for and foresee any likely changes in the future.
We have to be proactive otherwise the market will be taken by those ahead of us in terms of innovation that meets ever-changing tastes and preferences of customers.
I have seen many strategists of our global institutions spending more resources and time planning for a customer whom they did not take time to understand in the first place. That is marketing myopia as discovered in the production concept. Till then reflect and act!!!
*Dr Farai Chigora is a businessman and academic. He is the head of management and entrepreneurship at the Africa University's College of Business, Peace, Leadership and Governance. His doctoral research focused on business administration (destination marketing and branding major, Ukzn, SA). He is into agribusiness and consults for many companies in Zimbabwe and Africa. He writes in his personal capacity and can be contacted for feedback and business at [email protected], www.fachip.co.zw, WhatsApp mobile: +263772886871.
Related Topics