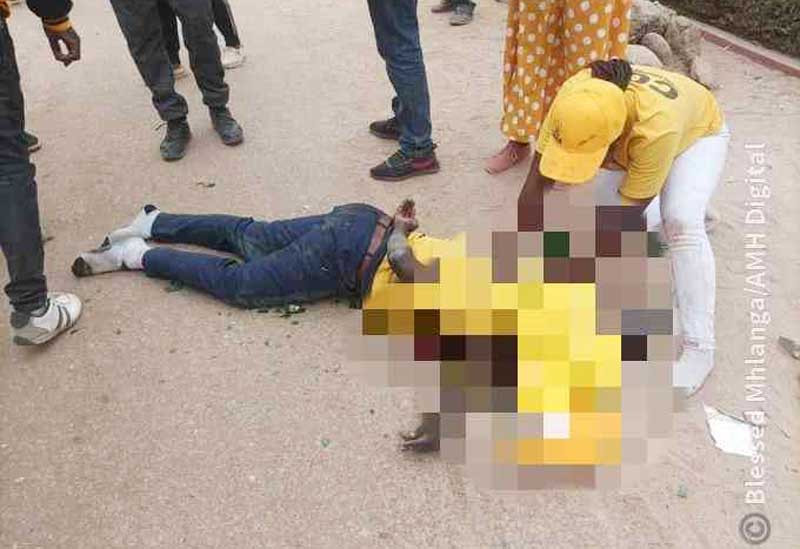 The deadly violence against opposition Citizen Coalition for Change (CCC) supporters in Harare last week by suspected Zanu PF followers has once again thrust the police into the spotlight ahead of the August 23 elections.
Tinashe Chitsunge was allegedly stoned by the Zanu PF mob that invaded a field in Glen View high density suburb on Thursday where CCC was scheduled to hold a campaign rally.
CCC had been cleared by the police to hold the rally at the venue, but the Zanu PF supporters are said to have organised a football match to stop their opponents from campaigning.
At least 15 other people were injured in the senseless attack.
Police said they had arrested 11 suspects in connection with the violence, but there are already indications that some people in government are hell-bent on influencing the outcome of the investigations.
There are some government officials that use social media to try and sway police investigations in cases of politically motivated violence in order to protect ruling party supporters.
It is, therefore, incumbent upon the police to remain impartial if they are to stop political violence before it spirals out of control and taints the upcoming elections.
In that regard, we find statements by government officials saying they have instructed police to carry out their duties in a certain way troubling.
Last week, President Emmerson Mnangagwa said he had instructed police commanders to arrest CCC members whom he claimed were involved in cases of arson in Shurugwi.
On the other hand police had issued a statement indicating that the suspects behind the burning of people's homesteads in the area had already been accounted for and that the case had nothing to do with politics.
On Friday, Home Affairs minister Kazembe Kazembe said he had instructed police commissioner-general Godwin Matanga to deal with cases of political violence.
Police do not have to be taking instructions from politicians who are interested parties as far as the elections are concerned, but they have to carry their duties in a professional manner.
Political violence has become endemic in every political season in Zimbabwe because authorities never act decisively against perpetrators, who mainly belong to the ruling party.
We were encouraged by the move by political parties taking part in the elections when they signed a peace pledge on Friday as they made a commitment to shun violence.
However, law enforcement agencies must remain on top of the situation to deal with malcontents wherever political violence occurs without fear or favour.
Related Topics