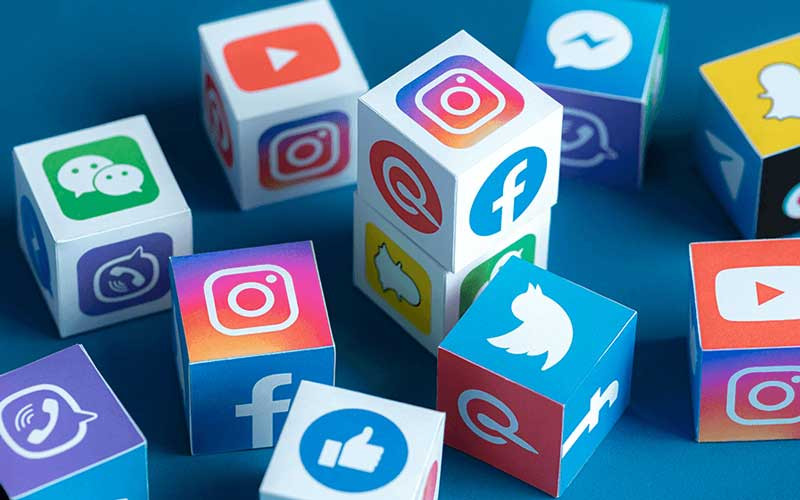 Last week we mentioned that we are going back to the basics of public relations (PR).
In that article, we looked at how to scan the environment, identify key stakeholders, set objectives, develop key messages, and identify target audiences. When you want to gain support from top management, it's important to create a comprehensive and well-thought-out plan.
In this article, we'll deal with tactics, creating a budget, getting executive buy-in, implementation, and evaluation.
Select tactics
Last week we discussed determining your objectives and identifying target audiences. Now we select the tactics that will achieve your goals. It is important to choose tactics that are appropriate for the target audience, as well as tactics that will make the most impact on your public relations initiatives.
Social media: Social media can be an effective tool to reach your target audiences. Depending on your objectives, platforms such as Twitter, Facebook, Instagram, or LinkedIn can help you build relationships with your target audiences. It can also create a buzz around your public relations initiatives and to keep them top of mind.
Media relations: Developing relationships with the press is key to getting positive media coverage.
This could include pitching stories to media outlets, creating press releases, and building relationships with journalists.
Events: Events can generate interest in your public relations initiatives. Hosting an event, such as a panel discussion or a workshop, can be a great way to get the attention of your target audiences.
Content creation: Creating content such as blog posts, infographics, and videos is another effective tactic to use. Content creation can help you engage with your target audiences and drive traffic to your website or social media channels.
Analytics: Lastly, analytics can measure the success of your public relations initiatives. Tracking the reach, engagement, and impact of your efforts can help you identify what tactics are working and you can improve.
Creating a budget
When you're making a case for your public relations initiatives to executive stakeholders, it's essential to have a well thought-out budget. Your budget should demonstrate the potential return on investment for your PR efforts and be realistic and achievable.
Your budget should include the costs associated with implementing and measuring the success of your initiatives. When creating your budget, consider these elements:
Personnel: Consider the people you need to execute your plans and develop strategies.
Media relations: This includes creating press releases and pitching to journalists.
Creative services: This includes design, content, advertising, and other services needed to produce your initiatives.
Research and measurement: Consider what metrics you will use to measure success and if you need to hire an outside firm to provide research services.
Technology: Think about the technology tools you need to achieve your objectives.
Events: Consider the cost of hosting or taking part in events such as conferences and seminars.
By having a well thought out budget, you can demonstrate the potential return on investment of your public relations initiatives and help secure executive buy-in. Be sure to communicate any changes or additional expenses that might arise during implementation so that executive stakeholders can track progress and remain informed.
Get executive buy-in
Securing executive buy-in for your public relations initiatives can be one of the most important steps in creating a successful strategy. After all, without top-level support, you won't have the resources or budget necessary to implement and sustain the plan. Fortunately, there are several tactics you can use to get executives on board with your strategy.
Start by having a well-defined plan of action with clear objectives and achievable goals. It's also important to show that your plan aligns with the company's overall mission and values. You should also present an accurate cost-benefit analysis to illustrate the potential returns on investment. Executives are likely to be more supportive of initiatives that generate tangible results.
It's also helpful to include concrete data points. This could include industry research, consumer insights, customer feedback, and other information that paints a picture of the current state of affairs. By illustrating the current market landscape and potential opportunities for growth, you will better demonstrate the need for your proposed strategy.
Finally, be sure to emphasise the importance of timely execution. Executives are more likely to take action if they understand that immediate implementation is necessary in order to remain competitive in today's fast-paced market.
Implement and evaluate
Once you have the executive buy-in for your public relations initiatives, it's time to implement them. To ensure success, you must begin by creating a timeline that includes specific milestones and deadlines. You should as detail these as possible so that everyone agrees in terms of expectations.
You should also establish a system for tracking progress and results. Depending on your strategy, this could include metrics like website visits, social media engagement, press placements, and other key performance indicators. Regularly checking in with stakeholders will also help you assess whether your strategy is working and make any necessary adjustments.
Once you've implemented your strategy, the next step is to evaluate its success. You should analyse your results to see how they compare to your original objectives. This will help you identify any areas where your strategy needs to be adjusted and improve upon it in the future.
Finally, make sure you share the successes of your initiatives with everyone involved. This will show the executives who supported your plan that their investment was worth it and help secure their support for future initiatives.
Implementing and evaluating a public relations strategy takes time and effort, but it's essential if you want to earn executive support for your initiatives in 2023. With careful planning and regular assessments of progress, you can ensure that your strategy is successful and has the support it needs to be successful.
By taking the time to follow these steps, you can create a powerful public relations strategy that will gain the support of the top table and maximize the impact of your efforts. With proper planning and execution, you'll be well on your way to success in 2023.
Lenox Mhlanga is a consultant communications specialist and thought leader with over 22 years of experience in the field. He has worked with the World Bank and blue chip companies, as well as civic institutions in Zimbabwe and the region. Contact him for counsel and training in public relations and corporate communications strategy on mobile: +263 772 400 656 and email: [email protected]
Related Topics