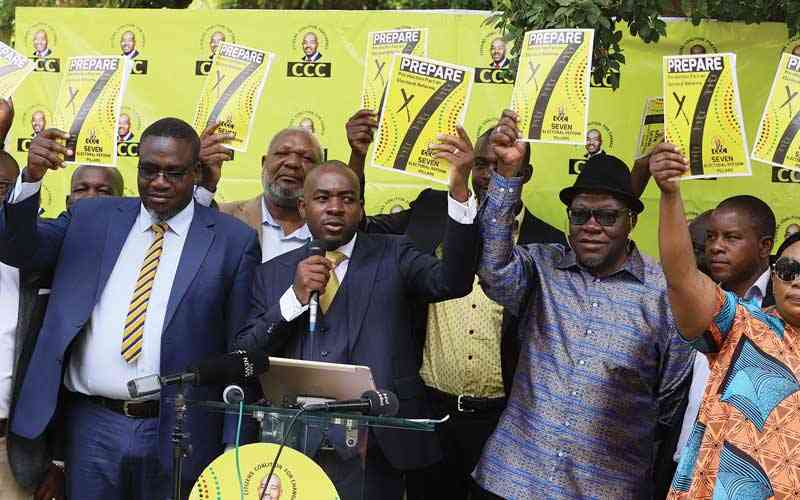 Sub-Saharan Africa has made some progress towards institutionalising multiparty democracy over the last three decades.
Despite the progress, elections in the region rarely result in a change of leadership.
Opposition parties often face significant challenges in trying to topple ruling parties that use a patronage system to entrench their power and at times abuse state institutions for their own benefit.
In comparison to nations with competitive party systems, those with dominant governing parties have a significantly more uneven distribution of power and resources.
Opposition parties struggle to be viewed as legitimate alternatives due to this and a lack of prior experience in governing usually comes at a big cost to them.
As we come close to the 2023 harmonised elections, it is more essential than ever for Zimbabweans to participate in the selection of their leaders for the next five years.
While the importance of voting has been hammered into their heads since they turned 18, some still wonder, what is the point of voting when there is no change?
Despite that, election results can often come down to a selected few who decide that voting is worth the effort.
Zimbabweans have been under the Zanu PF government since the attainment of independence from Britain in 1980.
The majority have been yearning for a change of leadership for more than a decade, but it looks like there is no best opposition but probably an alternative.
It is not enough for opposition politicians to fight for votes without a coherent plan guided by manifestos and principles.
Ideas should be juxtaposed to illustrate how they are superior to those of the ruling Zanu PF.
Voters must be able to assess political messages from the opposition and compare them to those from the existing government before making a decision.
Usually, good decisions come from experience and experience comes from making bad decisions.
If it appears that the main opposition is continuously criticising the ruling party rather than proffering solutions, this may turn off potential voters.
Prior to the general elections this year, opposition parties may do better if they emphasise their policy positions and increase public confidence in their strategies and talents.
Having a clever, competitive opposition is beneficial not just to the opposition, but also forces the government to do better, reconsider its actions, and provide to citizens in order to maintain its competitive advantage and win the next elections.
An effective opposition is beneficial to everyone, even the government.
The leader of the opposition Citizen Coalition for Change Nelson Chamisa has faced criticism on social media for failing to come out clear on the party's plans ahead of the presidential election.
Chamisa remains unclear about his plans but maintains a 'soft leadership style against the ruling Zanu PF party.
Several political analysts and opposition members have compared Chamisa to his late predecessor Morgan Tsvangirai, claiming that the CCC leader is too soft to unseat Zanu PF.
As the leader of the country's major opposition political party, Chamisa must begin preparing for the country's general elections, which are scheduled to take place in a few months, in order to avoid losing people who have lost faith in his leadership style.
The road ahead for the opposition will be tough as Zanu PF is pulling stops to ensure that it remains in power and the polls will certainly be about survival of the fittest.
Previous Zimbabweans elections have rarely been about issues that matter to the electorate but about who is more violent or the diminishing trust in Zanu PF.
This must change this year and the onus is on the opposition to lead that shift into modern and progressive politics.
The campaigns that we are seeing do not reflect any change, but its not too late for those seeking to replace Zanu PF to do things differently.
Zimbabwe's electorate deserves better especially in the era of a global village where we can learn from other countries.
That change should see the end of sloganeering and hate speech and the start of campaigns that address issues such as how those who want to be elected will deal with Zimbabwe's perennial currency problems and the scourge of drug abuse for example.
*Evans Mathanda is a journalist and development practitioner who writes in his personal capacity. For feedback email: evanngoe@gmail.com or call 0719770038 and Twitter @EvansMathanda19
Related Topics