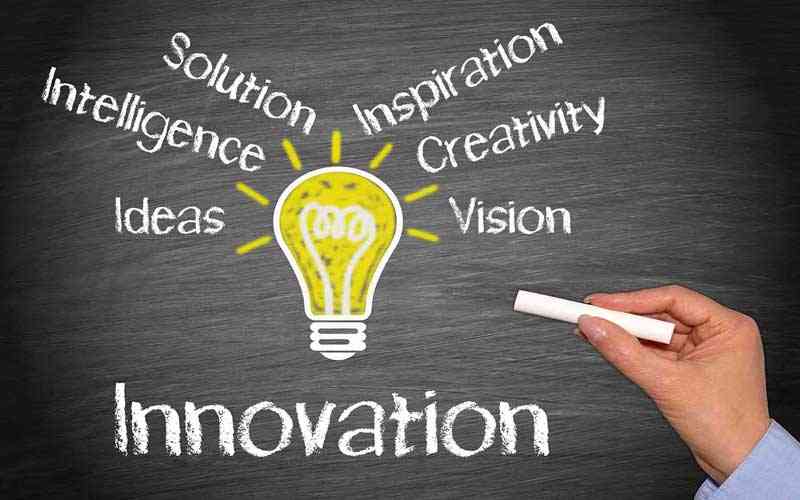 Happy New Year to you all, and those in the arts sector. We are entering a new season and a new trajectory in a new year.
This, however, is in a great many ways a call for change and growth in all aspects of life. New Year is a time when we have the chance to strategise on everything that we do and this is particularly important for the creatives.
In Greek there is a word "metanoia" which means change in one's way of life resulting from penitence or spiritual conversion.
Therefore, 2023 is a time for the local artistes to provide the space where they can display their art in different creative ways.
It is a call for the adoption of a new mentality that sees the world from the uncommon perspective.
The change of mind in terms of the approach to thinking and the curation of ideas with the basis of creating forms of artwork that can contribute to development and growth.
It is a call for the artiste to change the perspective of issues that orient to the arts linking it with the aspect of edutainment.
This can be through the creation and curation of more events that have to cater for every individual to experience a journey towards the change of mind, heart, self, or way of life, with the goal of inspiring the community as a whole.
The year 2023 is a call for artistes to develop creativity from their experiences of yesteryear as this can help artistes create more experiences which are of help for an artiste and humans as it helps to generate more ideas towards one's artwork.
The good news is that almost every community already has artistes. Very often, though, this readily available resource is untapped and underdeveloped. Communities need better tools to help them find and collaborate with artistes; while artistes need not just an invitation, but a charge to engage with their communities.
For 2023 there is need to generate new ideas which the artistes need to spend time investigating the experiences that one has. One critical thing is that of investigating the experience of the subject where in this case research on many different important social topics remains something of importance such as gender issues, and drug abuse which are becoming rampant, as well as the scourge of child pregnancies.
It is imperative for the creatives to expand their horizons, and this should become more of a personal policy and standard behaviour.
This brings forth the importance of investigating and understanding the scope and the context of an arts initiative, which will be of help in the development of creativity.
Artistes just need to know how to develop that creativity intentionally as it is a skill that takes attention. Once cultivated, it can enable the artiste to make work stronger than could have been thought possible.
The artiste should not be shy about investigating the world and surroundings they live in because the world that you live in eventually makes its way into the artwork.
In 2023 writing down ideas, thoughts, and reactions can be a useful tool for artistes. Some artistes feel fulfilled simply by sketching their reactions and emotions, but others find more understanding in their experiences by writing things down to later process. Take a journal to a museum, art gallery or surround yourself in the ambience of nature and calm and write down your reactions and what catches your eye to develop creativity.
Another way on how to be more creative in art is to find a creative space. Whether it is nature, a studio space, a museum, or a busy coffee shop, find a place where you feel the urge and need to create. Make sure it's not too distracting, and settle in to develop creativity and create ideas.
Finding of a creative space also means the ability to have an appreciation of the centrality of having a venue to exhibit and also in the process perform one's art. There are book cafes, and restaurants, small libraries, community halls and pubs which are spaces for the creatives to showcase their creativity.
In this line of thought it is of importance for artistes to have the vision of creating more original and expressive art. 2023 needs to see more authentic and also original art being exported more internationally to a wider audience.
It is time for the exporting of raw and organic sound and pieces of art that will bring the spotlight to the development and growth of Zimbabwe.
Artworks should provide new perspectives on objects that enhance our understanding of them. By emphasizing and attenuating, exaggerating or downplaying, adding and omitting, deforming and alienating, artworks make us aware of yet unnoticed features of objects thereby yielding a new way of conceiving of them. This accentuates the deeper understanding of an artwork which can also be of help in the enhancement of the edutaining effect of art.
Artworks in the year 2023 should raise important questions that prompt further inquiry. Literary works, for example, seldom offer moral doctrines or solutions to moral problems. More often, they show that a moral decision is more complex and difficult than we thought so far, thereby posing demanding questions which can also contribute to the instigation of development.
For the year 2023, it is imperative to reach out to artistes and ask questions. This means asking peers how they exercise and develop creativity. Adding to this, surrounding oneself with fellow art lovers and people with similar passion fuels and pushes the creatives to learn and explore different and new areas of the art world. Remember that experiences become fuel for creativity.
Raymond Langa is a musician, poet, orator, writer and founder of Indebo Edutainment Trust. Follow Raymond on Facebook, Instagram @Millagre Ray L. Email [email protected] and millagrepapaito@gmail com
Related Topics