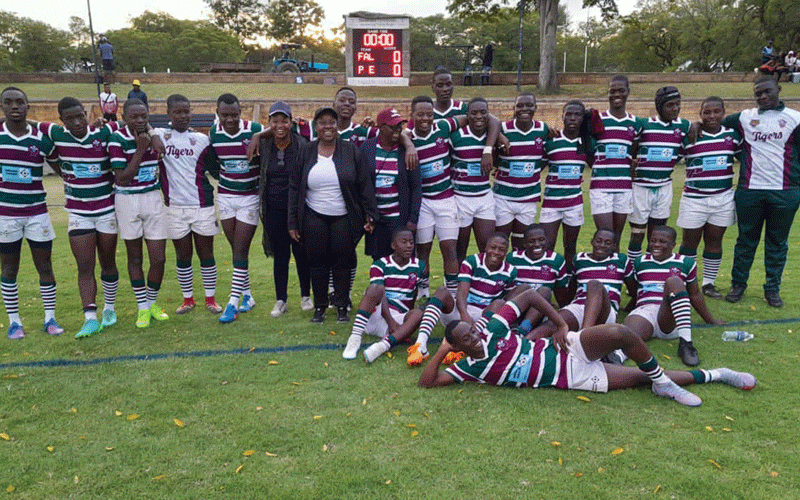 MWANA Group Private Limited is set to host and direct the inaugural Zimbabwe High Schools Rugby Tournament, dubbed the President's Schools Rugby Cup (PSRC) during the 2023 edition of the Zimbabwe Agricultural Show at the Harare Showgrounds later this month.
The Zimbabwe Agricultural Show is set to run from August 28 to September 2 in the capital.
Plans are to make this invitation rugby competition, which will be overseen and supervised by the Zimbabwe Rugby Union and commissioned by the Zimbabwe Agricultural Show Society, an annual event and it is expected to include international touring teams beginning next year.
The Zimbabwean president and another visiting head of state will present the prizes to the winners of this rugby competition.
Varun Beverages, Health Point, Mhonts Media and Continental Magnet have partnered Mwana Group to make this tournament a success.
"The reason for the tournament is to bring the whole country together through having the only rugby tournament that includes traditional powerhouses, mission schools, private schools, government schools, developmental sides, girls teams and the less privileged communities," organisers of the event said in a statement
This year, there will be eight teams participating in the knock-out tournament out of the 25 that expressed interest in taking part as the selection criteria sought to be as inclusive as possible, while ensuring competitiveness and also empowering to disadvantaged communities.
As such, teams that will make the inaugural event include top rugby playing sides such as Prince Edward School, Wise Owl Private School 7s, Churchill High School, Milton High School, Plumtree High School, Kutama College, Mt. Pleasant High and Hatcliffe Select that are part of the national inclusivity strategy.
The tournament will kick-start with quarterfinals, which will be played on August 28 with the semifinals set for August 30 and the final onSeptember 1 in front of the two heads of state and just before the official opening ceremony and prize giving ceremony.
The champions will also be handed over their trophy at this ceremony and there will also be an exhibition match for two girls' teams to promote the girl child and in line with the inclusivity drive.
All the participating schools will have their student bodies, teachers, parents, old boys and well-wishers coming to support their schools at this national event.
Schools in Harare will be given fuel to allow their school buses to do shuttle activities to carry their supporters, to ensure maximum attendance and a jovial environment, during the tournament.
Related Topics