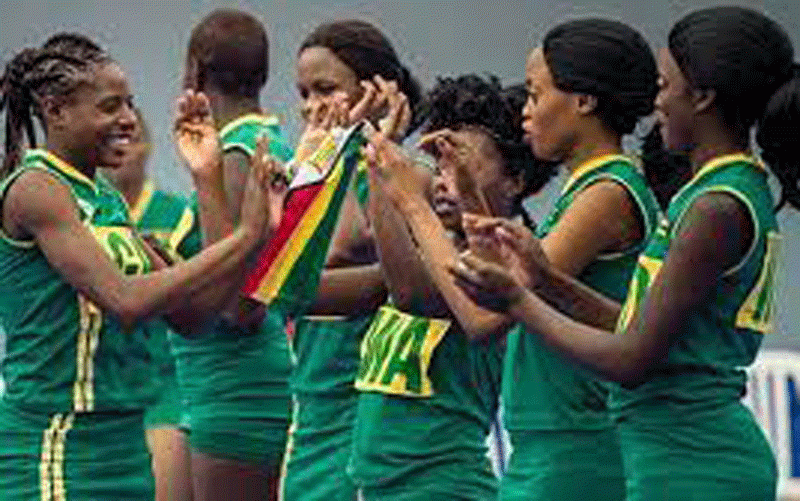 ZIMBABWE'S netball team, the Gems, have dropped to one spot to position 13 in the latest World Netball Rankings released by the International Netball Federation on Wednesday.
The slump comes after the Gems managed to remain 12th during the previous ranking update in November last year.And the latest drop could be due to the team's inactivity since the start of the year.
Zimbabwe were last in action in November last year when they finished winless at SPAR Diamond Challenge played at the Tuks Sports Centre in Pretoria on Saturday.
The Gems suffered defeats against powerhouses South Africa and the SA President's XII side before settling for a draw against Scotland, which meant they missed out on a place in the final.
Since November last year, the Gems have not played any international matches but they were expected to regroup yesterday at Girls High School in the capital to resume preparations for the 2023 Netball World Cup.
The global tournament, which is the first to be hosted on African soil, will be played in Cape Town from July 28 to August 6.
Zimbabwe were drawn in Pool A for the World Cup together with former champions Australia, Tonga and Fiji.
Pool B is made up of England, Malawi, Scotland and Barbados while Pool C consists of Jamaica, South Africa, Wales and Sri Lanka.
Defending champions New Zealand, Uganda, Trinidad and Tobago, and Singapore will battle it out in Pool D, in the group stages. The Gems made their World Cup debut at the Liverpool edition in 2019, where they finished eighth out of the 16 participating nations. Meanwhile the latest World Netball Rankings table sees the top six teams remain the same with Australia currently ranked the best team in the world ahead of New Zealand in second and third placed England.
Jamaica is ranked fourth while; South Africa is the continent's highest ranked team in fifth position ahead of sixth-placed Malawi.
Netball World Rankings (Top 10)
Australia
New Zealand
England
Jamaica
South Africa
Malawi
Tonga
Uganda
Wales
Scotland.
Related Topics