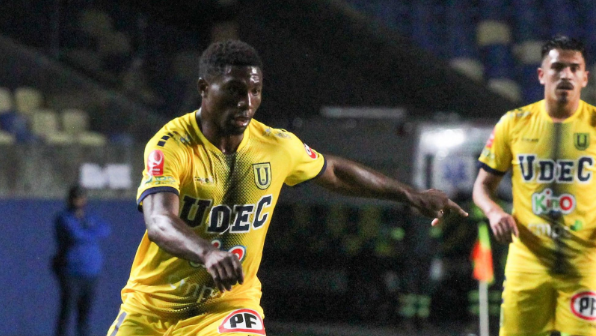 This might sound pretty obvious, but when a footballer is replaced, he can no longer take part in the game. You can visit 1xbet.co.ke any sports betting Kenya website where you can also wager on whether a footballer will be substituted or not.
However, on the 26th of November 2021, an incredible situation happened when a substituted player still decided to prevent a goal from the opposing squad. This happened in a match that took place within the U-21 Chilean football league. The 1xBet Kenya sports betting website allows you to wager on basically any football match from anywhere around the world.
An exciting final match
The U-21 teams from Cobreloa and Universidad de Concepción were playing an exciting match which was the final of the U-21 Chilean league. In the 84th minute, Universidad de Concepción was winning the match 1-0, but they continued attacking in order to find the second goal. Sign up now at http://www.1xbet.co.ke/live to make live wagers on Chilean football teams as well.
Cobreloa defender Brandon Cáceres had been replaced, and was walking around the field towards his bench. At the same time, Jog Bogmis from the opposing squad shot the ball to the goal in a chaotic play. Since Cobreloa's goalkeeper was also defeated, while taking advantage of the chaos, Cáceres had the "brilliant" idea to sneakily enter the field and deflect the ball himself. The 1xBet bookmaker can also be used by all punters if they want to make wagers on more "unusual" plays.
Total confusion
The players from Universidad de Concepción immediately went to protest to the referee Fabián Tapia. However he didn't see what happened, so he didn't understand at all why there were so many complaints from the players. Visit now http://www.1xbet.co.ke/casino to play excellent casino games while waiting for decisions made by referees.
However, an assistant referee came to the rescue. He called the main official and told him about the situation. What happened after that can basically be summarized as follows:
the referee showed a straight red card to Cáceres, however this didn't have an impact on the game, as he had been substituted anyway;
the official awarded the goal to Bogmis;
yet, the referee later backtracked and disallowed the goal, but awarded a penalty to Universidad de Concepción.
Obviously, the 1xBet website can also be used to wager when a penalty kick is about to be taken. Eventually, Universidad de Concepción player Juan Patiño took the penalty. He scored it and scored the 2-0, which was the final score of the match. As such, Universidad de Concepción won the 2021 U-21 Chilean football tournament.
Related Topics