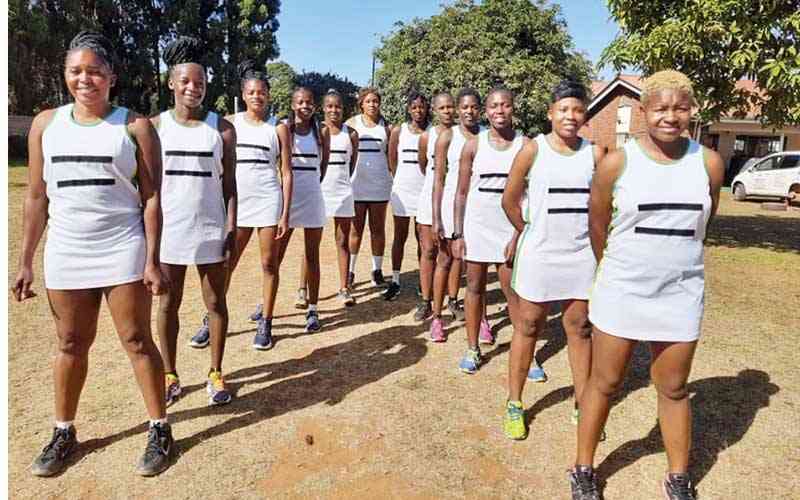 WITH two weeks before the annual Diamond Netball Challenge Cup in Pretoria, South Africa, Zimbabwe senior netball team (the Gems) coach Ropafadzo Mutsauki is happy with the progress they have made so far in team building.
At the tournament, running from November 22-26, Zimbabwe, Malawi, Scotland as well as two sides from South Africa — the Proteas and the President's XII — will contest for honours.
The Gems commenced their camp last month and are hoping to use the Diamond Challenge to build a strong team for the 2023 Netball World Cup, which will be staged in Cape Town.
"Our preparations are progressing well. The team is improving on a daily basis and the fitness level even on new players is on another level. The new players are blending in well and I'm happy that it didn't take time for them to fit into the system. They didn't fear competition, but realised that they stand equal chances with the more established members of the squad," Mutsauki said.
The team is currently preparing together with the Under-19 squad, the Young Gems, and Mutsauki said the involvement of the junior players helps them cast the net wider in selecting the final squad.
The Young Gems are preparing for the AUSC Region 5 Games that will take place in Lilongwe, Malawi, from December 2-11.
"Everyone wants to be part of the senior team, so the arrangement we have has helped us to create competition because we opened the doors for everyone. If one plays well, they qualify to be part of the team. Training with the Young Gems made our training more intense and competitive," she said.
"We will keep working with all players so that they create strong bonds and above all effective communication. Communication is key among players since it is essential in creating combinations," he said.
Mutsauki is happy with the kind of competition that they will face at the Diamond Challenge Cup as they build on to the World Cup.
"We are looking forward to producing a good and winning team. Every competitor's aim, however, is to secure a win and we are working towards that goal. That's our target. The squad will be trimmed because we can't take everyone to South Africa. Those who fail to fit in should understand and not be demotivated, it happens in sport."
Gems provisional squad
Tadanaishe Assa Zimisi, Rudo Simbi (Harare City Queens), Sharon Bwanali, Tafadzwa Matura (ZDF Queens), Sharleen Makusha, Sthabile Manyukire, Lynette Tanhira, Elizabeth Mushore (Platinum Queens),Ursula Ndlovu, Nobukhosi Ndlovu, Beaular Hlungwane (Glow Petroleum), Kudakwashe Machongwe (Correctional Services), Nicole Muzanenhamo, Tandekile Mahlangu, Thandazile Ndlovu (Greenfuel) and Felistus Kwangwa (Surrey Storm).
Follow Magreth on Twitter @MagrethRuzvidzo
Related Topics