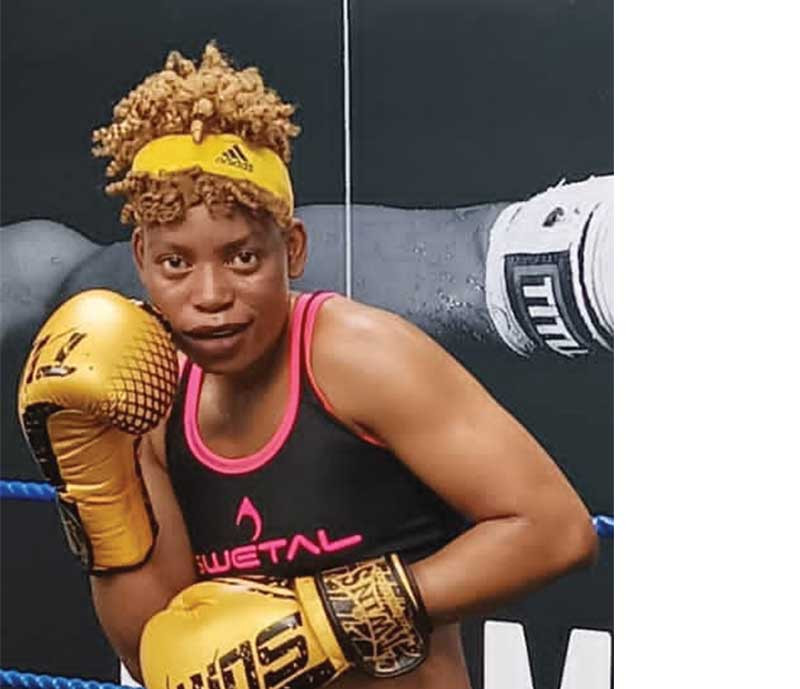 World Boxing Council (WBC) Interim Super-Bantamweight champion Kudakwashe "Take Money" Chiwandire is bubbling with confidence as she puts final touches to preparations for her title defence against Mexican Zulina Munoz.
Chiwandire returned to camp on Monday at a local hotel ahead of the historic fight pencilled for October 1.
For the first time in history, Zimbabwe will host a WBC-sanctioned fight which is expected to generate at least US$250 000.
Initially, the fight was scheduled for August 20 before being postponed to August 27 and later moved to October 1 due to logistical issues with some key stakeholders.
However, Chiwandire has been trying to take advantage of the added time to work on her weight and other technical areas.
Last month, she spent two weeks in South Africa for a training camp.
The 27-year-old boxer stands a chance to walk away US$20 000 richer if she retains her title.
The title winner will also stand a chance to challenge for the WBC gold title on a yet-to-be-announced date and will face either the number one-ranked Yeimi Yamleth Mercado or Marian Barby Juarez.
"I'm feeling really grateful for this opportunity, representing my country in such a highly-ranked title fight. There is nothing much I can ask for, but to keep on working hard and claim my title," Chiwandire said.
"The preparations have been an ongoing process as I have been having periodic camps. The postponement of the match has also been working to my advantage to have ample time to fix every detail that needs attention before the big day.
"I'm working an extra mile for this fight because I know my opponent is also itching for this belt. It's not time to relax but to train as much as possible. What I can say is come October 1, I will win this fight."
Follow Magreth on Twitter @MagrethRuzvidzo
Related Topics