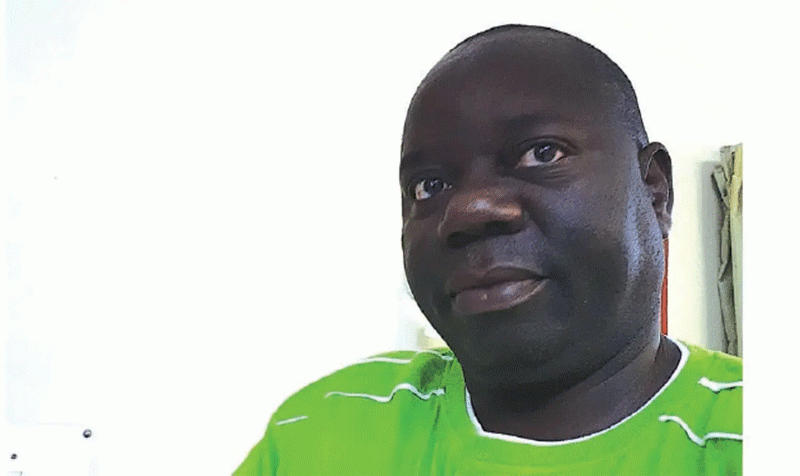 LOCAL sport's regulatory body, the Sports and Recreation Commission has welcomed the ruling by the Fifa Ethics committee which banned former Zifa Referee Committee secretary-general Obert Zhoya from football over allegations of sexual harassment.
Zhoya is not allowed to take part in any football activities for the next five years while he was also fined US$20 300 after he was found guilty of abusing his position to sexually harass three female referees.
The SRC is now pushing that Zhoya's accomplices including suspended Zifa board member Brighton Malandule who was also chairman of the Referees Committee be punished as well.
"The Sports and Recreation Commission welcomes and endorses the decision of the Fifa adjudicatory chamber of the independent ethics committee in its decision of 1st September, 2022," the SRC said in a statement read by female commissioner in Karen Mutasa at a press conference in Harare yesterday.
"The Fifa ethics committee decision is thus the first step in ridding the game of football and indeed of all sport in Zimbabwe, of sexual predators.
"The victims gave evidence to the Fifa ethics committee on incidences of sexual harassment. The victims, with the assistance of the SRC, also proceeded to formalise their complaints with the Zimbabwe Republic Police as well as the Zimbabwe Gender Commission, a body established in terms of the section 245 of the constitution of Zimbabwe," added the SRC.
The Gender Commission has since given Zifa notice to attend a hearing on the sexual harassment of female referees on September 13.
The female referees were represented by Evelyn Shumba of Shumba and Partners law firm who was also part of the press conference.
Shumba felt the decision by Fifa was ground-breaking for all women in work places.
"Definitely this decision by Fifa is quite ground-breaking to my clients, to all the women at all workplaces because if you look at it this is how they earn their living. This is their work place so all these unfair labour practices that have been going on have been swept under the rag for a long time," Shumba said.
"When they asked me to represent them they had no idea where to start. They were fearful and they didn't know what to do especially after Zifa, Fifa and Caf had ignored them for a long time. It did not happen to these three but there were others who were not brave enough."
The development is a major respite on the SRC for their sanction against Zifa, which led to the suspension of the country's suspension by Fifa.
Related Topics