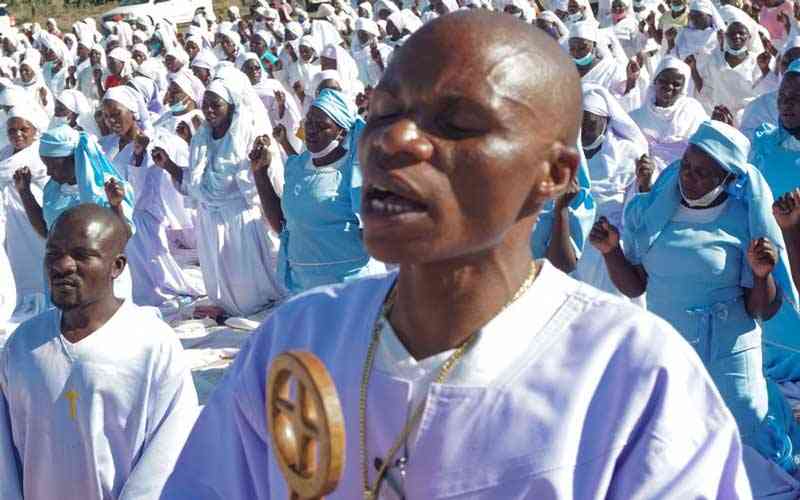 LEADER of Johanne The 5th of Africa International church Andby Makururu has claimed that the voice of African indigenous church should be heard and be an integral part in building the country as the country heads towards the 2023 elections
Makururu made the remarks yesterday in his church's press statement where he was denouncing sanctions against the country.
Makururu said he will join Zanu PF anti sanctions campaign on October 25.
Sadc region countries are also expected to join the country in calling for the removal of sanctions.
"The voice of the African Church must be heard and should be an integral part of a building a nation," reads the statement
"The church plays it's role in consolidating the unity of the people through it is prophetic voice and working with the state to challenge all forces that seek to destabilise the nation and to divide the people in order to weaken the State.
"We therefore pledge our support for the President and the nation of Zimbabwe as they battle to have sanctions removed. The development of a nation is not an easy affair and as evidenced by the experiences of Zimbabwe in the colonial period," reads the statement
He added, "Johanne the 5th of Africa Church International will join all progressive forces on 25 October,2022 to put pressure for urgent removal of these economic sanctions."
Last week the United States threatened to add more names on it is sanctions list amid an increase on alleged human rights abuses and corruption by Zanu PF bigwigs.
"The gospel of the church is not a private enterprise initiative but a community initiative that embraces society in order to create opportunities for spiritual guidance without neglecting the realities of everyday like.
Makururu who recently met Mnangagwa at State House recently pledged his support of Mnangagwa in the removal of sanctions.
Related Topics