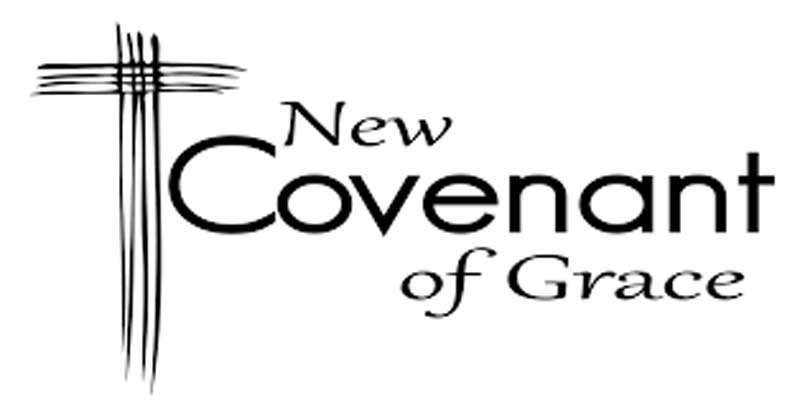 I have always acknowledged the presence and importance of God's grace in our religious lives. However I have also vehemently expressed the value of abiding by the law. Some people have contacted me to say we cannot live under both grace and the law. May you allow me to present an article written by Sister Elaine of www.CFMFAN.org which was posted on to a religious WhatsApp group which I belong, in support of the ideology of grace, as follows:
Colossians 2:9: "For in him dwelleth all the fullness of the Godhead bodily. "This is the deity of Christ. We are now under the New Covenant of Grace. Romans 6:14; "For sin shall not have dominion over you: for ye are not under the law, but under grace." Colossians 2:13-14; And you being the dead in your sins and the uncircumcision of your flesh, hath he quickened together with him, having forgiven you all trespasses; Blotting out the handwriting of ordinances that was against us, which was contrary to us, and took it out of the way, nailing it to his cross:" Jesus did everything for us. He loved us more than anyone has ever loved us. Even while He was dying on the Cross, He was still pleading with the Father for our forgiveness.
Luke 23:24; "Then said Jesus, Father forgive them; for they know not what they do." Hebrews 7:12, 16-17; For the priesthood being changed, there is made of necessity a change also of the law. Who is made, not after the law of a carnal commandment, but after the power of an endless life. For he testifieth, Thou art a priest for ever after the order of Melchisedec." We are no longer under the Mosaic Covenant. We have the gift of grace and righteousness.
Hebrews 8:6-8, 12-13; But now hath he obtained a more excellent ministry, by how much also he is the mediator of a better covenant, which was established upon better promises. For if that first covenant had been faultless, then should no place have been sought for the second. For finding fault with them, he saidth, Behold, the days come, saith the Lord, when I will make a new covenant with the house of Israel and with the house of Judah: for I will be merciful their sins and their iniquities will I remember no more. In that he saith, A new covenant, he hath made the first old. Now that which decayeth and waxeth old is ready to vanish away".
God made a new covenant. Hebrews 9:12, 14-15, 24-28; Neither by the blood of goats and calves, but by his own blood he entered in once into the holy place, having obtained eternal redemption for us. How much more shall the blood of Christ, who through the eternal spirit offered himself without spot to God, purge your conscience from dead works to serve the living God? And for this cause he is the mediator of the New Testament, that by mean of death, for the redemption of the transgressions that were made under the first testament, they which are called might receive the promise of eternal inheritance. For Christ is not entered into the holy places made with hands, which are the figures of the true; but into heaven itself, now to appear in the presence of God for us. Nor yet that he should offer himself often, as the high priest entereth into the holy place every year with blood of others. For then must be often have suffered since the foundation of the world: but now once in the end of the world hath he appeared to put away sin by the sacrifice of himself. And as it is appointed unto men once to die, but after this judgement. So Christ was once offered to bear the sins of the many; and unto them that look for him shall he appear the second time without sin unto salvation".
Christ Jesus had to be sacrificed only once. We don't need to confess our sins to restore our righteousness. We have been crucified with Christ. So death is behind us and we now have eternal life.
Hebrews 10:1-2, 0-12, 14, 17, 22-23, 26, 28: For the law having shadow of good things to come, and not the very image of the things, can never with those sacrifices which they offered year by year continually make the comers thereunto perfect. Then said he, Lo, I come to do thy will, O God. He taketh away the first, that he may establish the second. By which will we are sanctified through the offering of the body of Jesus Christ once for all. And every priest standeth daily ministering and offering often times the same sacrifices, which can never take away sins. But this man, after he had offered one sacrifice for sins forever, sat down on the right hand of God. For by one offering he hath perfected for ever them that are sanctified. And their sins and iniquities will I remember no more. Let us draw near with a true heart in full assurance of faith, having our hearts sprinkled from an evil conscience, and our bodies washed with pure water. Let us hold fast the profession of our faith without wavering (for he is faithful that promised). For if we sin willfully after that we have received the knowledge of the truth, there remaineth no more sacrifice of sins. Now the just shall live by faith; but if any man drawback, my soul shall have no pleasure in him."
We are free from a sin conscience and condemnation. We are completely complete in Christ Jesus. Hebrews 11:1-3, 6; Now faith is the substance of things hoped for, the evidence of things not seen. For by it the elders obtained a good report. Through faith we understand that the worlds were framed by the word of God, so that things which are seen were not made of things which do appear. But without faith it is impossible to please him; for he that cometh to God must believe that he is, and that he is a rewarder of them that diligently seek him. God rewards us when we believe and seek Him. Hebrews 12:27-29; And this word, Yet once more, signifieth the removing of those things that are shaken, as of things that are made, that those things which cannot be shaken may remain. Wherefore we receiving a kingdom which cannot be moved, let us have grace, whereby we may serve God acceptably with reverence and godly fear. For our God is a consuming fire".
God shakes what needs to be shaken. God will consume any attack from the devil with His fire. You need to confess Jesus. Hebrews 12:2-3; Looking unto Jesus the author and finisher of our faith; who for the joy that was set before him endured the cross, despising the shame, and is set down at the right hand of the throne of God. For consider him that endured such contradiction of sinners against himself, lest ye be wearied and faint in your minds".
You are one spirit with Christ. 1 Corinthians 6:17; "But he that is joined unto the Lord is one spirit". Colossians 1:12-13, Giving thanks unto the Father, which hath made us meet to be partakers of the inheritance of the saints in light. Who hath delivered us from the power of darkness, and hath translated us into the kingdom of his dear Son". We have been translated out of darkness and have been literally given everything. Colossians 2:12-15; 3:2-4; We have the free gifts of righteousness of sins, redemption and eternal life. Just to name a few of the gifts we have.
Prosper Tingini is the Scribe of the Children of God Missionary Assembly - God's messengers. Contact details: Mobile and Whatsapp: 0771 260 195. Email address: ptingini@gmail.com
Related Topics