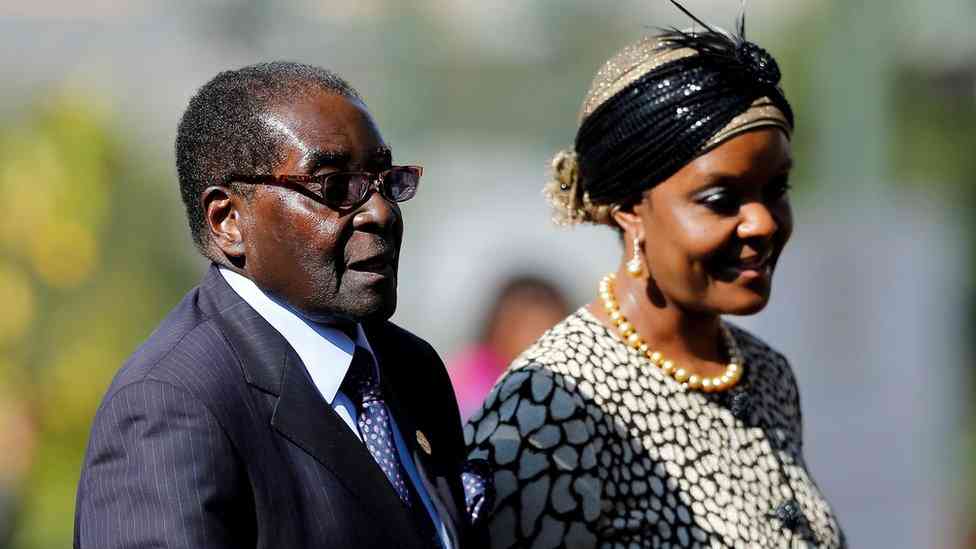 IN the intricate web of Zimbabwean politics, each move and countermove might play a pivotal role in shaping the course of the nation.
Politicians and their advisors strategise on numerous fronts, seeking to secure their positions, influence policy, and navigate the complex landscape. However, the path forward is beset with challenges, and understanding where Zimbabwean politics might falter is imperative.
This discourse explores the intricate psychology of Zimbabwean politics and the dynamics that can determine its trajectory.
Following the 2023 elections, a meticulous reading of the political climate becomes paramount, particularly for the opposition, as they cautiously assess Zanu PF's the stance.
The intricacies of political manoeuvres, be they legal battles, strategic calculations, or the pursuit of key institutions, demand an astute comprehension of the political environment.
Be it an Emmerson Mnangagwa bid for a second term, the potential amendment of the Constitution for an extended Mnangagwa rule, or an aspiration for the Nelson Chamisa presidency, the delicate balance of power and influence plays a crucial role.
A core tenet emerges, that is, predictability in politics can be a pitfall. A political leader must never be predictable in terms of who their declared, pseudo and likely supporters, empathisers and sympathisers could be.
The lessons from Zimbabwe's history underline the value of unpredictability in maintaining political longevity or winning against odds.
Drawing analysis from the potentially controversial yet grand political journey of former President Robert Mugabe, whose cryptic approach defied conventional norms nationally and internationally, underscores the potency of such personal political tactics.
Similarly, the comparable experiences of non-government officials like Zanu PF spokesperson Chris Mutsvangwa following the 2018 elections highlight the importance of judicious actions in response to electoral dynamics. After the election, or during the election, Mutsvangwa antagonised the people with his speech denigrating the Sadc Observer Mission and pointing to gun culture and civil war. Beyond emotions, Mutsvangwa is behaving like a Zanu PF supporter since he is not a government official. His colleagues cannot attribute his remarks to Mnangagwa.
It is time politicians, their supporters and stakeholders distinguish the political party supporter from the leader. A supporter, who behaves like a leader, creates room for factionalism while a leader, who behaves like a supporter, may lose big. Supporters should never exhibit leadership behaviour and vice-versa. There is an adage in political behaviour, which states that: 'Don't outshine your master'.
Mugabe, the late president, hate him or like him, lived and died mysteriously. Those who read Machiavelli's The Prince, know how such unpredictability gave Mugabe some very long time on the political stage. The recent trajectory of Zimbabwean politics offers a spectrum of insights. In the aftermath of the 2017 transition, when anti-Mugabe sentiments were widespread, the military intervention and subsequent acceptance of Mnangagwa were shaped by the support of national institutions.
This serves as a valuable lesson for Chamisa's post-election strategy — rather than attacking institutions like the electoral management body (EMB), fostering harmonious coexistence can yield better outcomes.
The delicate balance between party interests and national institutions is a linchpin that can alter the course of events. While there may be no statement that we are together, the party leaders should in a way create an impression that there are not any animosities between a political party and the EMB.
Zanu PF has tried to maintain this well. Pushing systems, which have a hardline stance, should never be done. I might risk say ndopanofira politics dzese (this is where politics ends) from the late Morgan Tsvangirai until today. Neither Mnangagwa nor Chamisa should behave like a Zanu PF or Citizens Coalition for Change (CCC) supporter at this time. I said above that Mugabe died a mystery. His life was a mystery. No one could attack him vainly. Do not be predictable as a leader.
Furthermore, the tactical approach of the CCC party, led by Chamisa, of approaching the courts, if it so decides before the seven-day window expires, underlines the significance of legal remedies. This approach not only respects the internal legal framework but also resonates with international entities like the Sadc fact-finding mission.
As Zimbabwe's political landscape evolves, the intertwining of internal and external dynamics demands a nuanced perspective. Approaching the court before the Sadc fact-finding mission becomes a fatal near-miss.
By approaching the court, CCC will be confident that there is likely to be an effective remedy from the courts. Sadc, which could have applied pressure, would have to wait for a remedy likely to be proffered by the courts under the sub judice doctrine, which stipulates that courts that are seized with a matter should be given a chance to deal decisively with the matter. For me, going to court would be a predictable event. If the CCC had read into the mischief of the Sadc fact-finding mission, the mischief would have in essence been to find a remedy.
The Sadc Observer Mission had already authenticated the fact that the election was not credible. But again, this would put to test the life of our politics of maturity.
As a lover of philosophy and hater of rigid politics, let me employ a Socratic allegory. I would present Zanu PF as a stepfather, who fortunately wields unconventional authority and control in a seemingly unwelcomed situation.
Zanu PF's distinct role, akin to a tenacious stepfather in a blended family, defies traditional norms and expectations on political strategy.
Rooted in its historical but overplayed struggle for liberation legacy, the party exercises an unconventional authority that transcends mere popularity.
The threat of war film theory has doubtlessly lost touch with the post-independent generation and would die sooner or later if citizens are pushed to the edge.
Now, this paradoxical popularity, often amplified during elections through selective messaging to rural voters or some few beneficiaries, stockholders, and corporate partners, strategically resonates with specific constituencies. However, the allure of familiarity and the perceived absence of viable or rather multiple opposition alternatives contribute to Zanu PF's persistent hold on power.
It is known that familiarity breeds contempt. While everyone, who is affected economically does not want to associate with Zanu PF, there seems to be some lack of the killer punch to master strategies and tactics to help opposition parties rule with or outwit Zanu PF with less predictability.
The emergence of opposition figures like Chamisa offers fleeting moments of hope, reminiscent of sunbeams piercing through clouds. We should not forget that Mnangagwa was himself seen as a hore or dark cloud akin to Arap Moi, who replaced Uhuru Kenyatta senior. But Mnangagwa has been able to buy his time. Chamisa should be less predictable and should win the trust of internal institutions in this journey of resolving the post-election disputes. This way, his 44% win as announced by the Zimbabwe Electoral Commission (Zec) doubtlessly shows that people of Zimbabwe want transformative change. What remains is for Chamisa or any other politician to rise to simply convert his personal popularity into a transformative political force. This can only be achieved if we have someone, who understands the psychology of politics by separating his behaviour from that of his supporters. Good leaders should leave it to supporters to fight certain battles like speaking to courts, EMBs, security forces, or political rivals.
Thus, the search for non-conformist leaders, who can navigate Zimbabwe's political landscape with poise, resilience, and strategic wisdom is a collective pursuit.
In conclusion, Zimbabwean politics is a labyrinth of calculated moves, historical legacies, and shifting dynamics. While retaining the key insights from the old and tired political discourse of outwitting political rivals, Zimbabwe simply needs popular opposition figures to know how to use their supporters to fight their battles. We have seen how Mutsvangwa almost antagonised the people. And the plea is, both Mnangagwa and Chamisa must win trust of the institutions and leave certain behaviour to party supporters for the good of Zimbabwe and its people.
Hofisi is a lawyer, conversationalist and transdisciplinary researcher. He has interests in governance and international law. — [email protected]
Related Topics