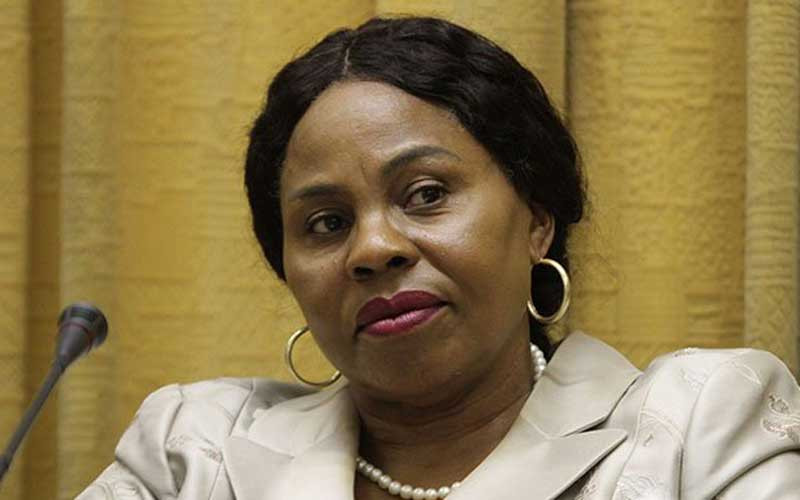 THE government this week launched the Brand Zimbabwe campaign, designed to enhance the country's domestic and international appeal to investors and tourists.
Speaking at the launch on Monday, Information, Publicity and Broadcasting Services minister Monica Mutsvangwa said: "Yet despite those efforts, it was apparent from the onset of the Second Republic that one of the most urgent tasks at hand was the rebuilding and restoration of a positive national brand both within and outside our borders, that would proffer a new national identity and a refreshing image, which would put hope and prosperity as national driving forces".
Zimbabwe has been on a precipice since the turn of the century. The West imposed sanctions on Harare for alleged human rights violations and electoral fraud.
However, for the campaign to succeed, President Emmerson Mnangagwa's administration needs to address the deepening economic and political crises.
The economy is facing deepening economic crisis ravaging the country characterised by acute foreign currency shortages, a debilitating liquidity crisis, hyperinflation that has resulted in skyrocketing of prices of goods and services, company closures and job losses.
In addition, more than half the country's population is facing starvation due to erratic rains during the last season.
As the 2023 elections draw closer, there has been an increase in reports of political violence.
The emerging disturbing violence cases have to be nipped in the bud before they become a national security issue and further tarnish the country's already battered image. This defeats the objectives of the Brand Zimbabwe campaign.
Zimbabwe has been stuck in this destructive vicious circle in which political violence has continued to be a major cause of concern. Virtually every poll carried in Zimbabwe has been characterised by political violence.
The country has a history of political violence, dating back to the colonial era.
Since 1980 it has had a worrying trend of political violence, which has been witnessed at both intra and inter-party levels.
President Mnangagwa has to decisively deal with perpetrators of intra and inter-party political violence, if the Brand Zimbabwe campaign is to succeed.
Speaking about peace is not enough. His words have to be followed by action. He has to be stern and resolute.
Mnangagwa needs to create an environment that is in stark contrast to the divisive era of former president Robert Mugabe, whose death was commemorated this week.
He needs to ensure that police officers and perpetrators of political violence are punished. He needs not only act decisively but also make it clear in his messaging that Zimbabwe no longer tolerates such barbaric acts.
All political leaders must be unequivocal against political violence. There is no room for half measures. Violence is simply unacceptable.
Zimbabweans across the political divide need to ditch the retrogressive and negative culture of political violence.
In addition, political leaders must prevent the use of hate speech as it can trigger discrimination, hostility and violence.
Hate speech polarises the nation and incites hostility, discrimination and violence.
Both Zanu PF and Citizens for Coalition for Change should desist from hate speech.
Tolerance is not simply an attitude, as Abdur Rafay Usmani, 21, a correspondent from Karachi in Pakistan wrote in 2016, but is an essential element for peace, unity and economic well-being of a nation or society.
As Zimbabweans we need to foster tolerance, as it allows everyone to work and live together. Tolerance breeds unity.
The continued incarceration of Citizens Coalition for Change legislators Job Sikhala and Godfrey Sithole as well 16 supporters of the opposition party awaiting trial over the violence that erupted over the murder of Moreblessing Ali derails the campaign before it even starts.
With elections beckoning, we must promote respect for life, equal rights, freedom of expression, freedom of association, tolerance and greater understanding between different political parties that violence is primitive and hate speech polarises the nation and incites hostility, discrimination and violence.
For the Brand Zimbabwe campaign to succeed and to boost the re-engagement drive, the Mnangagwa administration needs to superintend over a conducive environment for a peaceful run up to elections that allows for free and fair polls.
Without dealing with these issues, the campaign will become another futile attempt to clean up the country's shattered image.
Related Topics