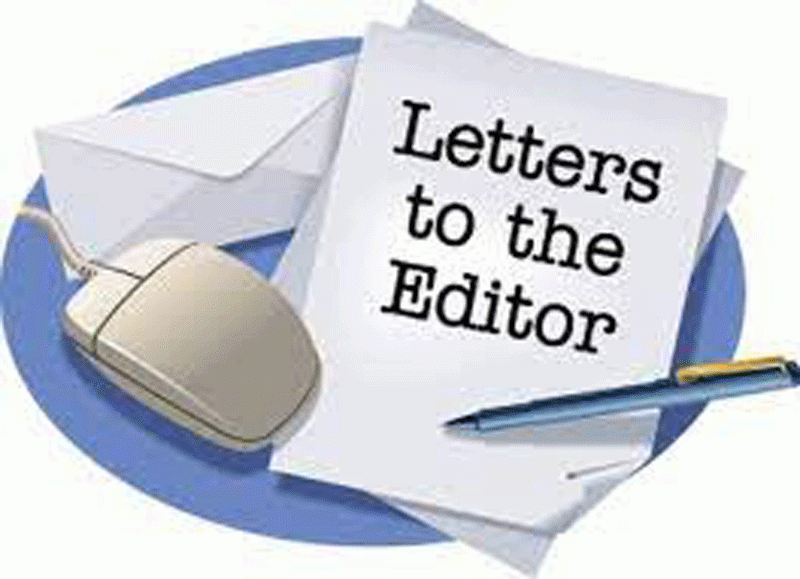 DEAR President Emmerson Mnangagwa,
In 2018, when you addressed Zimbabweans in the United States on the sidelines of the United Nations General Conference you promised to work towards achieving the diaspora vote by 2023.
Obviously, the diaspora vote cannot happen in 2023 as it is too close to elections even if the Electoral Amendment Bill currently being debated includes the diaspora vote.
It is certainly late to register the people in the diaspora in the remaining short period before elections take place.
However, the arrogance shown by Zanu PF parliamentarians during the debate is astounding.
Buhera South MP Joseph Chinotimba (Zanu PF), who I used to respect, is seen on video walking around and making noise while Kambuzuma MP Willias Madzimure (Citizens Coalition for Change) is speaking.
Chinotimba is heard making an offending remark that have been made by other Zanu PF officials such as Obert Gutu and Patrick Chinamasa that sanctions must be removed in order to have the diaspora vote.
Let me make it categorically clear that people in the diaspora are not the ones who applied for sanctions to be imposed on Zimbabwe.
People in the diaspora are a mixed bag in terms of political affiliation.
Zanu PF, MDC, CCC and the Patriotic Party of Zimbabwe are among parties that have structures in the United Kingdom, the US, and other countries.
As Madzimure pointed out in his contribution, we even have teachers who were sent to Rwanda through a government-to-government arrangement.
They are citizens and they need to vote. Every citizen has to be allowed the right to vote.
Mr President, it makes many believe that you were not sincere when you promised the diaspora vote when you addressed Zimbabweans in the US.
If you were sincere, you should have instructed your MPs to debate in favour of the diaspora vote.
If I may ask you, Mr President, were you sincere when you promised Zimbabweans living abroad that efforts would be made to have the diaspora vote in 2023?
Most embarrassing, there were Mozambican parliamentarians in the gallery when this debate was going on, and it is very interesting to know what impression about human rights they go back to their country with when Mozambicans based in Zimbabwe are provided facilities to vote in Mozambican elections, a true example of the diaspora vote happening in southern Africa.
The diaspora vote now seems to be an election issue that has the potential to contribute to Zanu PF's defeat.
It adds to the list of your failures, and the general public can easily be made to see that you were trying to hoodwink the world into believing that you are a pro-democracy leader.
Even though the diaspora citizens may not be able to vote this year, the law must be changed to accommodate diaspora vote now.
At least, Mr President, you can tick a box to say I promised the diaspora vote, and at least the law is in place, as part of your campaign for 2023.
I saw video clips of spirited presentations by MPs Chalton Hwende (Kuwadzana East), Happymore Chidziva (Highfield West), Amos Chibaya (Mkoba), and I felt these are pro-people MPs who deserve re-election.
They really did the Zimbabwean diaspora community proud.
In conclusion, let me warn you, Mr President, that the diaspora vote denial may be the undoing for you and your party in the 2023 elections because millions of Zimbabweans based in the diaspora can influence their families back home who they support to vote you out. Forewarned is forearmed.-Kennedy Kaitano
Spike in broad money supply behind price instability
SINCE the re-introduction of the Zimbabwe dollar in 2019, the market is awash with Zimdollars chasing too few goods, thus causing price instability.
In February 2023, the Zimdollar-denominated component of broad money spiked by 13,2% to reach $1,21 trillion from January 2023 levels.
Broad money is the total money supply which includes a wide scope for the definition of money — including both notes and coins, but also more illiquid forms of money — such as bank deposits, Treasury Bills and gilts.
In annual terms, this monetary aggregate registered a 334% growth from $279,38 billion attained in February 2022.
Disaggregating broad money into its Zimdollar and United States dollar components removes the effect of exchange rate movements and helps gauge the extent to which local money is created.
As such, the foregoing staggering statistics are showing that authorities are injecting Zimdollars into the economy at an unsustainable rate which puts pressure on the local currency to depreciate and prices to skyrocket.
Monetary aggregates for February 2023 and succeeding months are expected to continue showing unsustainable Zimdollar liquidity growth which is sustaining high price inflation.
Treasury is increasing recurrent expenditure, for instance, it recently doubled the salary bill for civil servants.
Fiscal and monetary authorities are also facing pressure from the need to buy forex from tobacco farmers and other exporters, payments for ongoing infrastructural projects, and support to the Grain Marketing Board for maize purchases ahead of the upcoming 2023/24 marketing season.-Zimbabwe Coalition on Debt and Development
Diaspora vote request is not mere politicking
THE Zimbabwe Diaspora Initiative, a non-partisan group of Zimbabweans living abroad who are interested in participating in Zimbabwe's national elections, is concerned by recent remarks by Zanu PF's parliamentary chief whip Honourable Pupurai Togarepi.
Togarepi is reported to have said adequate reforms had been made in the Electoral Amendment Bill and suggestions for further reforms would be politicking and that the ruling party would not be hoodwinked into debating foreign-sponsored agendas.
The Zimbabwe Diaspora Vote Initiative reiterates an earlier call that the Electoral Amendment Bill is flawed without the inclusion of the diaspora vote.
Togarepi needs to be reminded that the vote for Zimbabweans living abroad is something that Zimbabweans living outside Zimbabwe have long shown interest in, and His Excellency, President Emmerson Mnangagwa had hoped it would happen in 2023 if his 2018 promise to Zimbabweans living in the United States should be taken seriously.
In addition to expressing his wish for Zimbabweans in the diaspora to be able to vote in 2023, the President expressed satisfaction with the contribution made to the Zimbabwean economy by the citizens living in the diaspora.
In an article titled None but ourselves, published in The Sunday Mail of March 20, 2022, the President acknowledged that Zimbabweans in the diaspora "remain connected to, and engaged with their homeland", appreciated the diaspora remittances which had surpassed the US$1 billion mark, making the Zimbabwean diaspora community "a veritable factor in national development, indeed a force for greater good".
These diaspora-based citizens were, according the President, "equal to, and just as important and as deserving" as their counterparts who are back in Zimbabwe.
It is, therefore, surprising to hear Togarepi suggesting that diaspora-based citizens' concerns with the shortcomings of the Electoral Amendment Bill is mere politicking and a foreign agenda.
The Zimbabwe Diaspora Vote Initiative has engaged all political parties represented in Parliament over the need for the diaspora vote, and being the ruling party's chief whip in Parliament, Togarepi has received correspondence from us alongside other chief whips.
We have made it clear to all parties that we will campaign against legislators who speak against the diaspora vote.
Furthermore, we have requested Mnangagwa not to sign the Electoral Amendment Bill into law if it does not include the diaspora vote.-Zimbabwe Diaspora Vote Initiative
Related Topics