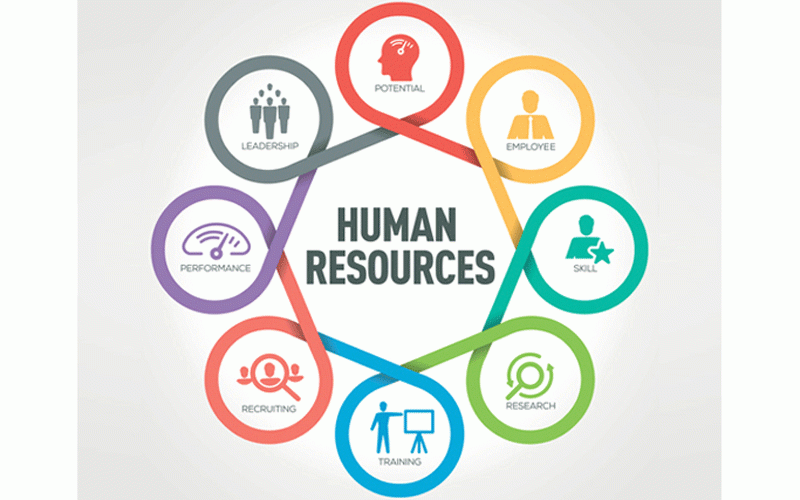 THE future of human resources (HR) rests entirely on the shoulders of the HR professional. In order for HR to become more credible, forward-thinking and a part of the overriding strategic direction of any business of any size, HR practitioners must show their worth in critical strategic areas so that other functions may not swoop in and claim them for themselves.
The future of HR looks agile, digital and fast. HR must now embrace the digital revolution, lead HR transformations and engage employees to reap the benefits.
We need a concerted effort in making HR a career of choice for bright talent, so that the phrase "I fell into HR" becomes a thing of the past. And that is why HR needs to make sure its own function does not become the cobbler's children of the organisation investing so much talent in other parts of the business that it neglects its own.
There is still an opportunity for HR to grab, to ensure it has a bright future that is about adding sustainable value to the organisation, and ensuring business and people strategy are one and the same HR practitioners must work together to humanise organisations and the business world more widely over the decade to come.
Virtual reality is rising
In an age when technology disruption is the norm, HR's digital transformation, like every other aspect of the organisation, is critical. HR must now embrace the digital revolution, lead HR transformations and engage employees to reap the benefits.
For any firm to stay competitive, they have to adapt so they can give these generations information in real time.
Some organisations are investing much more in this technology than others, but I think it has to be on the agenda of all HR teams.
Technology can be used to cement and reinforce internal structures of the workforce and ensure employees feel secure and supported during the shift to a digital workplace.
Artificial intelligence (AI) is reinventing human resources in a way not seen before by automating recruitment, onboarding, learning, and development, allowing HR teams to focus more on creative and strategic work.
HR data analytics v productivity
HR analytics enable HR professionals to make data-driven decisions to attract, manage, and retain employees, which improves return on investment.
Expanding HR's analytical capabilities to improve decision-making and facilitate the discovery of human capital insights is key.
The goal is to move from data being purely descriptive to being prescriptive, where it tells a story that enables you to make better data-driven decisions.
Using analytics, data-driven decisions can be made by HR professionals to attract and retain top talent. Expanding HR's analytical capabilities to improve decision-making and facilitate the discovery of human capital insights is key.
Embrace new communication tools
Technological have a huge impact on the HR department of an organisation. It allows the company to improve its internal processes. Self-service technology has to be accessible for employees and line managers. By embracing IT as an enabler of workplace change, forward-thinking businesses will be able to move forward swiftly, empowering a new generation of staff through flexible and productive working practices.
With remote working more widespread than ever, it is inevitable that new communication methods such as WhatsApp, Zoom, etc, instigate faster decisions, more streamlined processes, and instant approvals and are superseding email in many cases as preferred tools for employee communication.
Normalise reverse mentoring
Reverse mentoring is simply where older executives are mentored by younger employees. It is possible and is a new concept which if done well, can make the leader and the organisation more effective and productive.
It pairs younger employees with executive team members to mentor them on various topics.
Reverse mentoring extends far beyond just sharing knowledge about technology. Today's programmes focus on how senior executives think about strategic issues, leadership, and the mindset with which they approach their work.
Reverse coaching breaks the myth that reportedly suggests that experienced employees are better at everything.
Leadership/performance coaching
We are facing increasing pressure to do the right thing for our people. HR will play a greater role in influencing leaders and coaching performance from its uniquely placed position.
More businesses will need to take the people bit as seriously as the other drivers of performance. We will as a profession need to think what we can do to drive business performance as a whole, not just in our own discipline. Truly, this is the right time for HR to evolve.
In order to respond to the changing employment landscape, HR needs to upskill, and also take performance and leadership coaching seriously.
Collaborative social learning tools
Collaborative social learning was already on the rise before the COVID-19 pandemic. Collaborative learning is an e-learning approach where leaners are able to socially interact with other students, as well as instructors.
In essence, learners work together in order to expand their knowledge of a particular subject or skill. During this pandemic, we saw a rise in collaborative learning where consulting firms were now delivering training, virtual learning and offering online coaching over the internet.
Distance is no longer a barrier since one trainer can handle many people from various countries during a short period of time.
Companies are implementing cloud-based, hands-on learning environments that motivate learners and increase the speed of knowledge absorption while making it easy for instructors to facilitate training.
Flexible work arrangements
Flexible approaches to where you work enable employees to optimise their own and their employer's time by working remotely to beat traffic, connecting on the road between meetings or even working from home.
Employees don't necessarily need walls around them to have a meeting, nor do they always need to be working from their desk or cubicle to get the job done right. Informal workspaces provide a more relaxed way to interact and collaborate with team members or just get a change of scenery to be inspired or work differently.
HR must rethink the capabilities and operating models required in the future because the future of HR looks agile, digital and fast. HR needs to take the lead, ensuring we are at the heart of an enabling organisational success.
We need to become experts in agility, and I don't just mean agile ways of "working", I mean agile ways of "operating".
Related Topics