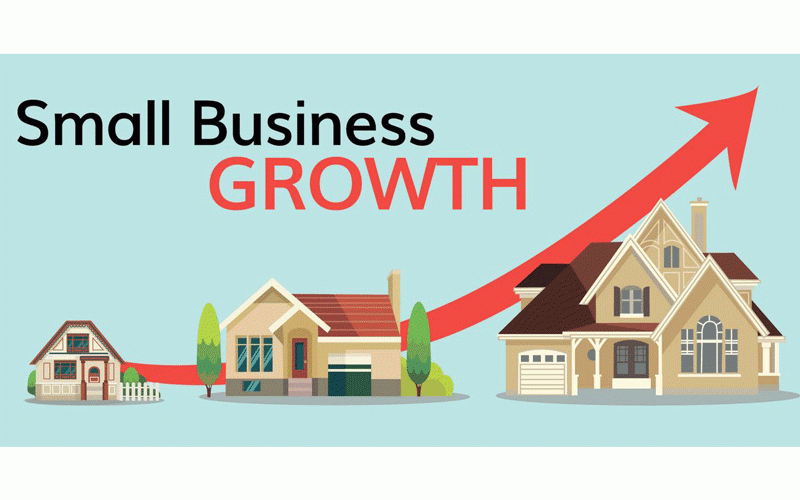 SMALL businesses are the backbone of any economy and there is no doubt that small businesses are the growth engine of the economy. The idea of being your own boss is very appealing to many people, which is why sometimes they rush into the process of starting a company.
The most common misunderstanding about small businesses is that all entrepreneurs dream of building a business that will one day be world-renowned and worth billions but the process they will take will determine if they will grow, shrink or remain small.
When you first launch your business, your main goal is to establish your brand and start growing. Unfortunately, this doesn't happen overnight.
Growth is an ongoing process that requires hard work, patience and dedication. There is no special step or secret way to surpass other businesses in the industry or achieve immediate success.
There are, however, proven ways to reach growth milestones that can catapult a business to success. Some other time, we were carrying out a research and asked small business leaders to share their tips for accelerating growth and they shared with us what will be in this article. For those planning to start building their own empire, here are some of the tips for your business to grow.
Have a business plan and projections
If you are starting a small business, there is no shortage of advice on the steps you should take: registering your business name, getting a Zimbabwe Revenue Authority tax clearance, deciding on a business structure and applying for the needed permits and licenses. While these are all very important steps to take, a business plan will be central to how you start, grow and develop your business.
A well-thought-out business plan helps you to step back and think objectively about the key elements of your business and informs your decision-making as you move forward.
It is essential whether you need to secure a business loan or not. It is important to consider a business plan, a financial plan, and a marketing plan.
Failing to make such plans, a business may crash even before it has been launched. Think of a business plan as a GPS to get your business going. A good business plan guides you through each stage of starting and managing your business.
Avoid doing everything yourself
You should train yourself to recognise when you have reached your limit and to actually say no to anything else. Doing everything yourself isn't dedication, it's bad leadership. Nobody has ever actually done anything alone as it can lead to unnecessary pressures. Running a small business, even if it's a one-person business, involves so many different tasks that no one person can do them all well.
Even if each of us was perfect and had all the skills to do an outstanding job at whatever we set our hands on, each of us is still constrained by time. Effective delegation can be one of the best ways for new small business owners to build their businesses, free up their time for business activities that require their unique expertise, and build a team positioned for future success. In that regard, it's key to note that you can delegate when you have the right people with you.
Hire the right people
Before you can even think about your company's growth trajectory, you need to have a solid staff to help you achieve your goals. Hiring the absolute best people is a sure way to ensure fast growth as it is all about having the right team to push the vision. With hardworking employees dedicated to your company's success, your business will be better equipped for continued growth.
In addition, delegating tasks to focus on important work will free up your time and energy, allowing you to perform at your best and cultivate a collaborative work culture.
Avoid starting too big, too soon
While growth is good, a "too fast, too furious" approach can create cracks in the foundation that can slow down your business. The growth and expansion phase of any business is an exciting time for entrepreneurs.
The primary goals of start-ups should be to get customers, deliver the product or service and reach the break-even point at an appropriate time, not making shortcuts. The idea of becoming too big soon can also lead to overspending for start-up companies, thereby straining the company.
Reduce your risks and avoid spending beyond your means
Business risks are an inevitable part of starting and growing a business. It's impossible to control everything, but there are many ways to limit internal and external threats to your company and its growth. One of the risks to avoid is overspending. Before you know it, no money is left for the first few months of operations.
Some new business owners tend to make mistakes with overspending on unnecessary things, eating too much into the budget. Many entrepreneurs are usually excited to take off. They are, therefore, likely to expect profits much sooner than they will actually occur and they also quickly give up on a brand. So as a result, they spend too much money in hiring too many staff, and making more investments that are not even necessary. Small businesses need to manage their growth to avert disruptions that can bring business to a grinding halt.
Invest in marketing and also focus on social media
Investing in a marketing team can help to maintain a positive reputation online. This positive reputation can help market the business as the best option for clients. Marketing is a powerful engine for growth and success and it can take many forms from word-of-mouth referrals, to traditional advertising, to Internet marketing. The big mistake is assuming you don't need to market and that business will come to you.
No one will know without some effective marketing, so let's not be reluctant to spend money on marketing. Another method to grow your business is to create profiles on all of the major social media platforms (Instagram, Facebook, Twitter, etc).
An active profile allows you to better market your business and interact with far more potential customers. When your business has an account that you update regularly on the major platforms, consumers can find your business more easily and are more likely to share your business with their friends.
Research your competitors
If you are in business, you will have competitors for sure. In today's world, no business idea can run on a monopoly track. Even if your product or idea is among the most unique in the world, you will still have to deal with competitors in some form or the other.
Identifying who your competitors are and knowing what they are doing to keep their business on the right track is crucial for your business. It is equally important to know what strategies they are using at present and what business tactics they are likely to employ in the future to keep pace with the ever-changing market landscape and dynamics. While this might not elicit immediate growth, researching your competitors is one of the most important first steps in launching your business.
Ask yourself who your competitors are, what they're doing (that you're not doing) that works for them, and how you can differentiate your business from theirs. The answers to these questions will help you form a more productive business strategy, defining the areas of your business that require more attention to flourish.
Rapid growth doesn't happen overnight, but there are several steps you must take to keep your business moving forward. It takes time and effort. However, when you start reaping the benefits, you will see that your effort is worth it. Being a new business owner is not an easy task, but it pays off in the long run.
Related Topics