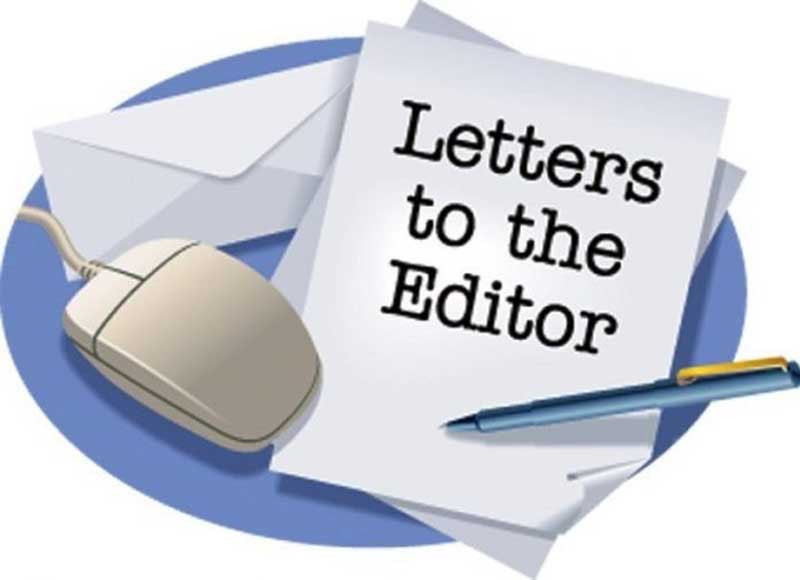 THERE have been many reports of riot police officers using brute force to rid Mupedzanhamo of vendors.
Oftentimes, innocent people going about their normal, daily activities are caught in the melee and suffer unjust beatings and/or arrests as well as deprivation of freedom.
The riot police, in beating up people and destroying or confiscating vendors wares, is acting way out of its jurisdiction.
The riot police should be disbanded or undergo retaining.
The mere sight of the "policemen" is enough to instil fear in everyone.
Whenever they are on the streets to remove vendors, they cause severe economic damage not only to the vendors and passers-by, but the country as a whole. A college student passing by during the recent anti-vendor raids had his laptop, cellphone and glasses damaged after he was caught in the crossfire.
President Emmerson Mnangagwa is trying to show the world that things have changed since he took over from the late former President Robert Mugabe, but the activities of these "police officers" tell a different story. - Rudo Matambira
Mvuma-Masvingo Road condition deplorable
FOR so many times, I have been using my personal vehicle to conduct business which requires me to travel to and from Mvuma and Masvingo due to the deplorable state of the highway.
What are the relevant authorities doing to correct the situation?
The highway is one of the busiest roads in the country, bringing in a lot of revenue through tollgates, but nothing is being done to resurface it.
Yes, at times accidents are caused by the negligence of drivers, but a higher percentage is mainly due to the poor state of our roads.
A lot of vehicles are at garages as a result of the horrible road conditions across the country. Driving along Mvuma-Masvingo Highway is a nightmare. Almost daily I see at least two vehicles changing tyres along that route. Recently I had to visit my mechanic because a number of things on my car had suddenly gone wrong as a result of the jerks caused by potholes.
Recently a friend of mine went to Masvingo for the graduation of his wife and experienced two tyre punctures due to potholes.
I understand that a road resurfacing project is underway and in time we will have much better roads, but can some patchwork not be done until this becomes a reality? There is no way one can escape the potholes anymore because they are all over the road. You swerve from one and get right into another. They have and will continue to cause traffic accidents, frequent flat tyres, and damage cars.
Can government please put aside some money for resurfacing work? Work must begin now because it's no longer enjoyable driving along Mvuma-Masvingo Road. - Traveller
Women's participation, their challenges
PARTICIPATION in decision-making and political processes is a fundamental right and is one of the guiding principles of the Universal Declaration of Human Rights. However, the participation of women in such processes in Africa, particularly Zimbabwe, remains notably low. Their male counterparts dominate every sphere, leaving them (women) with no choice, but to play second fiddle.
According to the Sadc Gender Monitor 2013 report released at the 33rd summit of the Southern African Development Community held in Malawi in August, some countries have done well in promoting women representation in the lower House of Parliament, with Seychelles and South Africa at the top (40%), while Botswana and the Democratic Republic of Congo are at the bottom (10%).
The Zimbabwean government has also made great strides in fostering gender mainstreaming by giving both men and women positions in Parliament, but most women still have limited political power.
According to the Sadc report, women are under-represented at all levels of decision-making in the public and private sectors — in Cabinets, Parliaments, local government, central government, central committees of political parties, private sector boards and management, and the non-government sector, special public service committees and other institutions in Sadc member States.
It is an observable fact that cuts across leadership positions in the private and public sectors.
Yet, owing to efforts by women, Zimbabwe has signed up to and put in place laws and policies for equal opportunities in participation in decision-making and political processes, among others.
Zimbabwe has also ratified the Convention on the Elimination of all forms of Discrimination against Women and the Constitution in sections 20, 56 and 80 also caters for gender parity.
A research conducted by the Women Development Association in Zimbabwe notes that women representation at local and government levels is under 5% in Matabeleland South.
This is cause for concern and there is need for the government and other stakeholders to work towards the emancipation and empowerment of women as enshrined in sections 17 and 80 of the Constitution.
The government should start small income-generating programmes as a way of empowering women and also there is need for political will among our leaders to involve women in political processes. - Phenias Garai
IN response to 'School heads cash in on Form 1 places', THOMAS ZITEYO says: A fish rots from the top, what do you expect headmasters to do? They found a loophole to make money. Why should people complain? They must deal with politicians first!
IN response to Another 'moment of madness' brewing, VINCENT CHARERA says: If Citizens Coalition for Change has majority in council chambers, can it not pass by-laws to regularise such structures instead of destroying them?
GEORGE CHIPARA says: Why can't the Citizens Coalition for Change councillors make a by-law to regularise those structures instead of letting the Zanu PF system keep on doing as it pleases? This is inhumane and evil.
IN response to Mapping roadmap for gender equality in politics, MOYO OSAMA says: It's sad and it confirms exactly what we have been saying all along, the partiality of all State and security organs, and the country being an authoritarian State.
OSAMA says: How do the police and army feel when they hear National Housing and Social Amenities minister Daniel Garwe bragging, when they are suffering? Only the top brass is benefiting, the rest are being used like disposables.
TOBIAS CHIPENI says: Our country need a fatherly figure to represent the State and do the will of the people. Vote for a party that will represent all Zimbabweans.
WILLIAM MURINGAYI says: It has been military rule since the late former President Robert Mugabe changed the Constitution so that Zimbabwe has an executive President. It accorded him powers to pass laws without going to Parliament.
IN response to Govt turns to private players to reduce housing backlog, FARAI SARA says: Why are people being crowded in the cities in the first place, instead of developing their rural communities?
IN response to UK denies meddling in Zim politics, WELLINGTON MHLANGA says: If Zanu PF has evidence of the British government funding Citizens Coalition for Change, let it produce it. We don't want people who just talk out of fear of losing elections.
Related Topics