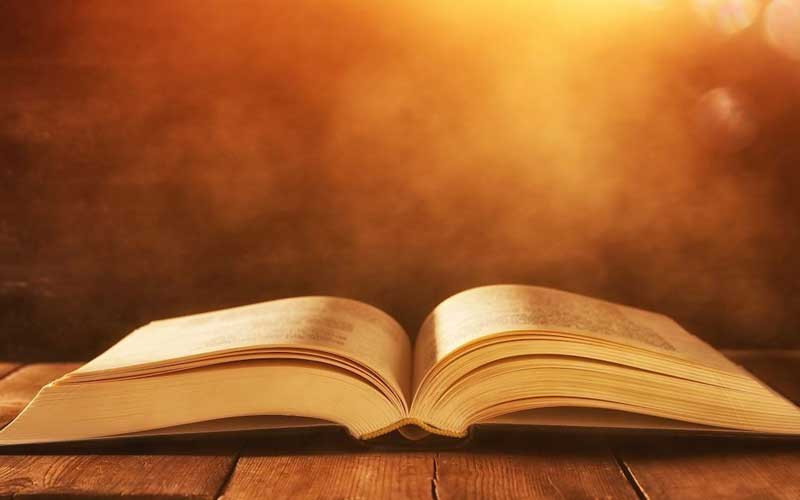 There is some Gospel musician who sang a song with words like, I know who I am, I live in power and so on. The song touched all of the English-speaking world plus other non-English speaking nations. You remember from last week that we said Gospel music has to, most importantly, speak of Christ seated at the Father's right hand of Majesty on High. His intercession ministry has to be evident in His authority and power. The song in question met the criterion.
Let me talk about our local "gospel" musicians. Sometimes on a six or so track album, only one song passes the test of Gospel music. Sometimes you have to change the lyrics for it to pass the test.
Discord shouldn't be found from the preaching, singing, praying and general structure of a church service. I will give you examples. During prayer and supplication (please note that it is not called intercession. Intercession is exclusive present day ministry of Christ.) the leader says words like, Father we thank you for hearing and answering our prayers in the name of Jesus. Perfect.
The choir comes and sings something like, we call upon you Lord to pass through here. Translate please to your vernacular, you will get the full import. The preacher comes and teaches, 1 Corinthians 6:19, "What? know ye not that your body is the temple of the Holy Ghost which is in you, which ye have of God, and ye are not your own?" Additionally she/he can quote John 14:20, "At that day ye shall know that I am in my Father, and ye in me, and I in you."
The presence of the Godhead, i.e. God the Father, the Son and the Holy Spirit dwells or abides in believers, never to leave. The preacher is right. We can even support further by Hebrews 13:5, New King James Version, "Let your conduct be without covetousness; be content with such things as you have. For He Himself has said, "I will never leave you nor forsake you.""
The prayer leader is right. Let us first quote prophecy in Isaiah 65:24, "And it shall come to pass, that before they call, I will answer; and while they are yet speaking, I will hear." We now emblaze with John 16:24, "Hitherto have ye asked nothing in my name: ask, and ye shall receive, that your joy may be full." Let us doll up with the revelation of Scriptures, i.e. the Epistles, in 2 Corinthians 1:20, New King James Version, "For all the promises of God in Him are Yes, and in Him Amen, to the glory of God through us."
Since the promises are already ours because of the finished/accomplished work of Christ, we pray thanking the Father. We're not trying to get stuff but see the manifestation, fruition and realisation of the promises already stamped for dispatch to us by Jesus. This is the Gospel of Christ, the Grace of God, the Message of Christ, the Good News of Jesus Christ and the Glad Tidings of Jesus Christ. It is unmerited, undeserved, unearned and humanly unattainable favour of God the Father.
The preacher and the prayer leader are riding on the Doctrine of Christ. With the impact of music, the choir has thrown your belief system into disarray. You no longer know if for sure the presence of God the Father dwells in you eternally.
What I have done together with many here in Zimbabwe and around the world is to correct realeasd songs and sing Gospel music in the gathering of saints. We have also composed our own. There are denominations or ministries I am free to attend because they won't pollute me. I highly, really highly regard my spirituality.
In a service for example sickness should disappear. Burdens should vanish. This could be during prayer and supplication, praise time or the Word time. You can see why everything should be in sync with the Doctrine of Christ.
Songs that speak against your believers authority, please burn them or delete them. You know very well that your past is cleansed and you answer to Ephesians 2:6, "And hath raised us up together, and made us sit together in heavenly places in Christ Jesus:" That's where you derive power and peace. Furthermore this matches with Hebrews 7:25, "Wherefore he is able also to save them to the uttermost that come unto God by him, seeing he ever liveth to make intercession for them."
There are those who threaten you in their songs that you may miss heaven. We said that it's heaven at first not heaven at last. Hebrews 7:16, "Who is made, not after the law of a carnal commandment, but after the power of an endless life." If you're a Bible quoting singer and you really want to sing Gospel, we (including those who know the Gospel of Christ) can help you. Please don't churn out damaging music to precious flock of Jesus, the Chief Shepherd.
Now unto him that is able to keep you from falling, and to present you faultless before the presence of his glory with exceeding joy, To the only wise God our Saviour, be glory and majesty, dominion and power, both now and ever. Amen. Grace and peace be multiplied to you through knowledge.
Related Topics