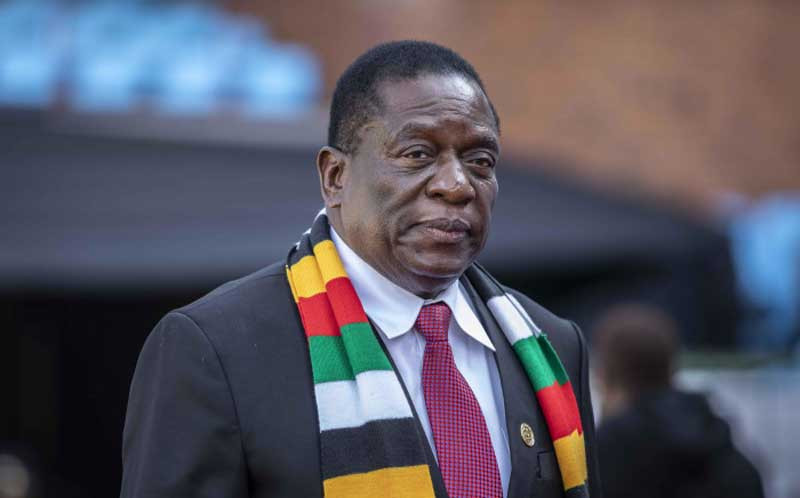 THE November 2017 coup was beyond mere replacement of Robert Mugabe from office. It is now emerging, the executors were not happy about Mugabe's legacy projects — land reform and indigenisation policies — and true to form they are erasing them one by one.
Mugabe started off as a Marxist-Leninist, implementing what he termed scientific socialism. Laid bare, Mugabe was about socialism in the form of empowering Zimbabweans. He was about land reform, indigenisation of the economy, good public health and education system and a fair labour market with benchmarked minimum wages for the working class.
It is very easy to see all this when looked at in the prism of his first two decades in power — 1980 to 2000. Education was relatively accessible to the majority of the people up to tertiary education and health was heavily subsidised.
Workers had decent salaries and job security. He was reluctant to privatise State-owned enterprises and was convinced land should be in the hands of the majority indigenous blacks.
It is Mugabe's legacy that he fought for the black man and woman. He was Pan-Africanist and had no apologies to racists. In saying this, I do not mean he was a saint. I simply draw attention to the fact how Mugabe was an ideologue.
It is interesting to point to Mugabe's reaction to the infamous Supreme Court Zuva judgment on termination of employment contracts.
Mugabe quickly enacted a statutory instrument to protect the workers by putting in a minimum package an employee should get when retrenched.
I can't fathom what would have happened if President Emmerson Mnangagwa was at the helm with his mantra "Zimbabwe is open for business".
It is in this light that I wish to scrutinise Cabinet's announcement that the administration is going to repeal the Indigenisation and Economic Empowerment Act and replace it with a new Economic Empowerment Act.
On Thursday, Cabinet had considered and approved Industry and Commerce minister Sekai Nzenza's principles of the Economic Empowerment Bill.
The Cabinet statement read: "The nation is being informed that the principles are intended to create a resource and administrative structures for supporting economic empowerment of citizens. The principles will repeal the Indigenisation and Economic Empowerment Act [Chapter 14:33] and pave the way for the enactment of the new Economic Empowerment Act.
"The Second Republic attaches special importance to opening up the nation for business, hence the promulgation of the Finance Act No 1 of 2018, which amended the Indigenisation and Economic Empowerment Act. It will be recalled that the amendment removed the 51/49 indigenisation shareholding cap."
It is important to note that the proposed Bill has hived off an important word — indigenisation.
This deletion of the word indigenisation is deliberate and in line with Mnangagwa's thrust to woo foreign or international capital as espoused in his mantra "Zimbabwe is open for business".
It remains my safe bet that Mnangagwa has never read Frantz Fanon's The Wretched of the Earth. If he did, then he failed to grasp the important point about creating a national bourgeoisie. He seems bent on creating a nation of middle-men.
A national bourgeoisie will never run away from their country of birth or disinvest, neither will they cause capital flight.
For argument's sake, what happens when foreign capital disinvest for political or economic reasons — Zimbabwe's foreign controlled economy will crumble instantly.
The proposed law further introduces some sweeteners, but it should be remembered the issues were always on the table since Mugabe days.
"The new law will provide for the establishment of the National Economic Empowerment Fund, mainly through Treasury funding. The Act will also establish a Corporate Social Responsibility Framework; and training will be operationalised under the National Entrepreneurship Training Framework of the Manpower Planning and Development Act," Cabinet said.
The National Economic Empowerment Fund is a good idea, but there is very little detail to make a necessary interrogation of the same.
It is worrisome that the administration wants to create new funds despite failing to implement funds that are on the shelves, for example, the Sovereign Wealth Fund.
It is important to further note that Mnangagwa has since made changes to the land reform programme. Beneficiaries of land reform are now legally allowed to get into partnership with former commercial farmers or any other investors.
This is a disguise for phoney black farmers who are politically inclined to charge rent on a national asset. This is the same parasitic political elites who received farm implements for free and the debt was nationalised through the Reserve Bank Debt Assumption Act a few years ago.
One last point, the proposed principles did not mention how black people should benefit from the procurement chain for large corporations like mining.
This in itself can be a game changer in indigenisation. Poor me, I literally forgot that in Mnangagwa's lingo, there is no word called indigenous, it's all about capital.
It is not surprising that under Mnangagwa, we have noticed an accelerated privatisation of education and health services.
It is all about money and not the people. These are the issues that made Mugabe and slowly they are being wiped off the slate.
In conclusion, it is indeed a new dispensation. A dispensation that worships capital and the people are just numbers that should help get Zimbabwe into the upper-middle income status (the fictional GDP per capita).
Probably, it's high time Mnangagwa be reminded that he is not "restoring the legacy", but actually creating a new order divorced from Mugabe legacy.
Related Topics