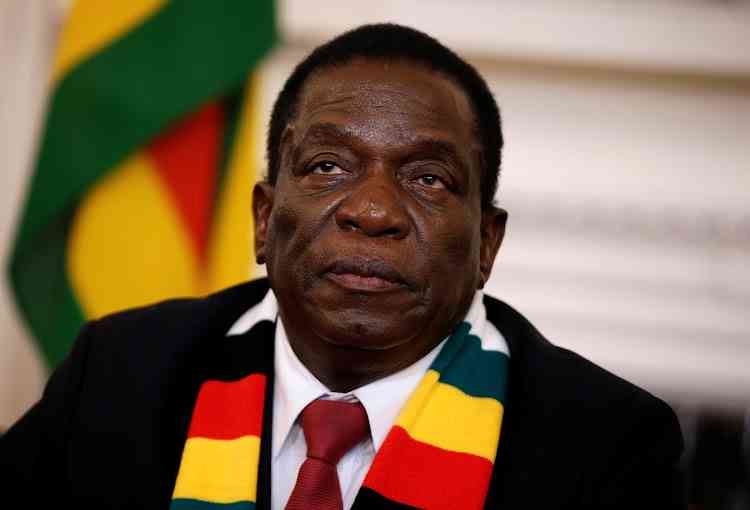 Good day, President Emerson Mnangagwa. Your Excellency, persistent premonition of upheavals have been gnawing me since yesterday. It is a rarity that my ordinarily grounded personality is this much distraught and altogether anxious.
Given my independent and steadfast personality, it must be about the dawn of the national kairos day that restlessness is upon me. Anyone I interacted with can attest to my unnerved nature, even amid the intensity of discourse.
Oftentimes throughout the progression of humanity, the harbinger duty was assigned to public debaters. Despite their being far removed from the ruling elite, public debaters were nonetheless sent to deliver to kings news that transformed palaces.
It should be the humbling means with which God notifies haughty rulers who deemed themselves invincible, that they are on the verge of their dead end. At the imminent risk of being misconstrued as feathering my hat, as I see it, this mission is distinctly upon me.
Your Excellency, at no point throughout my decades long public debating career did it ever occur to me that I was consumed as Jesus was when he declared, "The Spirit of the Lord is upon me, because he anointed me to proclaim good news to the poor," (Luke 4:18)
It calls for thick skin to publicly speak to kings, more so those of the calibre that swears to mete out severe consequences to anyone who has divergent views. It is against this glaring hazard that obedience to national assignment compels me speak out.
My abiding conviction is that credible elections are beyond attainment. All the electioneering amounts to a much ado about nothing excursions for Zanu PF. At most, the party, especially at its star rallies, flaunted its deep pockets.
Since independence, Zimbabwe has been in socio-economic ruination. Despite her bountiful human and natural resources, she remained short of being a land of joy and happiness. What she lacks is basically what progressive nations take for granted ... credible elections.
Your Excellency, today, as the citizenry file to cast their ballots, the electoral outcome will be a dead end of your Presidency and governance. With all due respect, methinks adherents of the "We fought the war mentality," are remnants, who are few and far between.
It was a sad day for democracy when Zanu PF spokesperson, Christopher Mutsvangwa hyped on the "we fought the war," platitude. It was haughty for him to tell the opposition to consider waging a war against the government if it felt that the country was being mismanaged.
He asserted that Zimbabwe had been fought for and the only way the opposition could ensure that the country was reformed to their liking was for them to replicate what Zanu PF did.
It engaged then independent neighbouring countries and waged a war of liberation.
His comments, which were recently made during an exchange of perspectives with the opposition at Chatham House's Africa Programme on Zimbabwe's August 23 harmonised elections, cast a dark shadow on the sincerity of the Zanu PF government to run credible elections.
He boasted that Zimbabwe cannot be taught democracy. It was not inherited but fought for.
Those who want it must attain it the same way as they did. His claim that Zanu PF was focused on prosperity for citizenry is lame, given the prevailing groundswell of poverty.
Your Excellency, as if his despotism was not sufficiently outlandish, as I see it, revelations that Zanu PF rejected recommendations to amend the Electoral Act for the purpose of conducting credible elections spell doom for prospects of credible and conclusive elections.
Speaking during a discussion with election observers recently, regarding the readiness for staging the harmonised elections, Zimbabwe Electoral Commission (Zec) chairperson, Precilla Chigumba revealed that several recommendations to do with alignment of the Electoral Act with the 2013 Constitution were rejected by the ruling party.
Ever since your promulgation of the harmonised elections date, a melee was set forth. With the participation of the quasi-military group, Forever Associates Zimbabwe, (FAZ) in the electoral processes, the melee worsened and morphed into vile potency.
There are reports of intrusions on the operations of the opposition. Their rallies were systematically banned while candidates and agents were intimidated. Apparently, FAZ was fingered in the grand electoral manipulation scheme to handicap the opposition.
Basically, occurrences of vote buying by Zanu PF and State institutions do not augur well for the making of the grade for credible elections. Added to that was the intolerance to divergence that resulted in the deportation of a South African crew.
Essentially, Zimbabwe is destined to miss yet again on the opportunity to score the minimum grade for free and fair elections. As I see it, the likelihood of continued isolation from the international community is high.
Your Excellency, bad grace will wear and tear you, resulting in intraparty upheavals. A new centre of power is destined to emerge.
Methinks you are poised to pay dearly for defying succession like what the late former President Robert Mugabe did.
Cyprian Muketiwa Ndawana is a public speaking coach, motivational speaker, speechwriter and newspaper columnist.
Related Topics