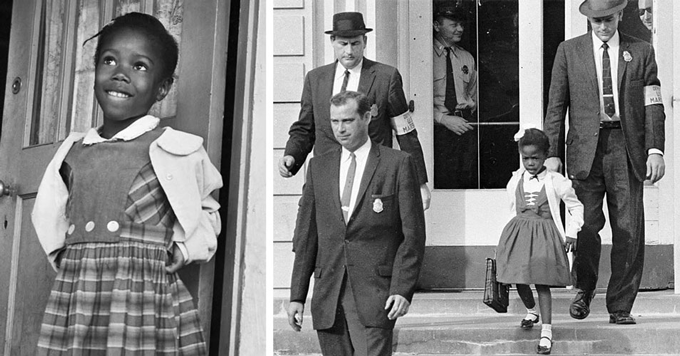 BY KENNETH MUFUKA
Americans are a people of fashion. For Black History Month, which is celebrated in February, we are being challenged to address the issue of Black Lives Matter and the New York Times 1619 Project.
The project can be traced to a social science theory developed by Attorney Derrick Bell who went to Harvard in 1969. He was associated with the National Association for the Advancement of Coloured Peoples (NAACP) and was involved in 300 school desegregation cases. Even though legal impediments to black advancement had been removed, and affirmative action policies put in place, Bell became disillusioned with the slow progress towards complete integration.
In 1992 he left Harvard in protest when two professors of colour were denied tenure. He came to a harsh conclusion, that the legacy of slavery, segregation and the historical reality of second-class citizenship for Black Americans continue to prejudice the decisions of decision-makers, consciously or unconsciously. In short race prejudice permeates American society.
This idea, to Bell's disciples like Nicole Hannah Jones, the editor of the project, is now a religion. These missionaries of race add that racial incidents, like George Floyd death at the hands of the police, are reflective of a racist society.
Like true missionaries, those who dispute their assertions are either "Uncle Toms" (if Black) or "race deniers" (if white).
This is where moderate thinkers part ways with the race theorists.
There are two areas of disagreement. To call American society irredeemable is to destroy any sense of hope for our black children. To teach our black children that every white man wishes them harm or is a benign racist would make our children misfits in American society and deprive them of inter-racial friendships. Thirdly, the theory goes against the tradition of black liberation, which called upon American society to a higher purpose which is stipulated in its constitution. Lastly, the theory is a betrayal of many whites who sacrificed their careers on behalf of black rights.
The genius of black leadership, from Bishop Richard Allen to Dr ML King was a realisation that hate would not bring about a society in which they wanted to live. They touched the human heart everywhere. Kids in Africa and India are memorising King's speeches and imitating the "Black rhetoric" which he perfected.
Sometimes it is called "Proud Talk" which is good for building self-esteem in kids. The Critical Race Theory (CRT) ignores the contributions of black Americans to the world, black religion which exemplified suffering with grace, proud talk, where singer Nina Simone challenges her white audiences to love their neighbours. "One must learn to leave the table when love is no longer being served," she sang.
To American blacks, all life is religious. There is no separation between the profane and the sacred. The unappreciated contributions are too many to list. Almost all the African nationalists had sat at the feet of W.E.B. DuBois in the first Pan-African Conference in Paris (1919). Almost all the medical doctors in Africa in 1960 were trained at Meharry Medical College. The syllabi for British colonial education were based on Booker T. Washington's industrial institutes.
Frederick Douglas wrote to William Garrison (October 27, 1844) that their work as abolitionists was the "enlightenment of the public mind, the quickening and enlightening of the dead conscience of the nation into life, and to a sense of the gross injustice, fraud, wrong and inhumanity of enslaving their fellow men, the fixing in the soul of the nation an invincible abhorrence of the whole system of slaveholding."
The British Anti-Slavery Association (1787) led by the Chatham Sect evangelicals submitted a document entitled "Female Advocate" adopted from Phillis Wheatley, the African American poetess.
These women made it fashionable to drink unsweetened tea as a protest West Indian slave produced sugar.
Even in the darkest hour of rejection, Bethune wrote in 1955 of a hopeful future. "I leave you hope," she said. "Yesterday our ancestors endured the degradation of slavery, yet they retained their dignity. Today, we direct our strength toward winning a more abundant and secure life. Tomorrow, a new (African American), unhindered by race taboos and shackles will benefit from more than 330 years of struggle. Theirs will be a better world. This I believe in my heart."
In the same vein, Dr King (August 1963) repeated the same argument of hope. "We refuse to believe that there are insufficient funds in the great vaults of opportunity of this nation. So, we have come to cash this cheque, a cheque that will give us upon demand the riches of freedom and security of justice."
Our disagreement with the 1619 project lies in the fact that it leaves no hope for our children. By condemning all white people as either active or benign racists, it ignores Dr King's call to all an all-white 250 strong Psychology Conference that "men of goodwill" had a part to play in the redemption of America.
My simple rule of thumb was to ask my white colleagues was that whatever behavioral rules applied to white children should be applied to my children without exception. It is possible that a black kid who accepts Washington's advice, go to school and be prepared, but do not forget your manners, be polite, diligent, law abiding, responsible and in any way show competence in whatever task you are assigned, you will not for long be ignored by society.
I would add, from McCleod Bethune, above all, keep your religion, it is what gives you balance.
For my three children, I would add that such a black kid has a tremendous advantage over a white kid because American society is everywhere seeking to make a showcase of having put their dark past behind them.
Ken Mufuka writes from the United States. He serves on various committees of the United Methodist Church. His books can be found at kenmufukabooks.com
Related Topics