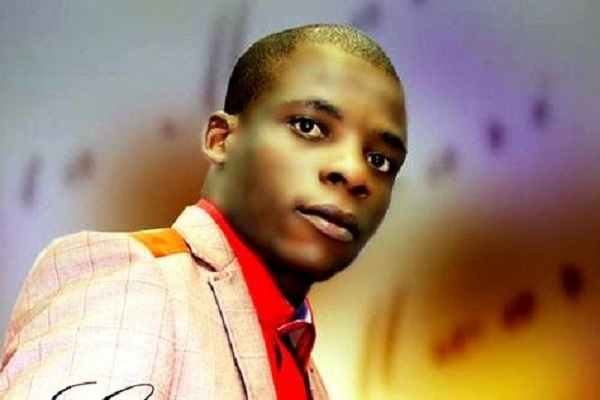 By Albert Masaka
TO many, the name Gift Mahlupeka is associated with music.
But the owners of some villas in Borrowdale will be more than happy to tell you that his construction company TimCon are the builders of their immaculate upmarket homes.
What is striking is that in setting up his goal to become a big player in the construction industry, Mahlupeka was not deterred by his poor background, instead, he was positively influenced by the environment that he grew up in.
Some of his peers would view such a background as a setback, but not with this visionary.
The abundance of pine trees around him was his springboard to success and to  become financially independent.
"As someone who was born surrounded by pine trees, I saw many successful people from our area who had made money from these trees, the ones we used to cut sawn timber and structural timber," he revealed.
So it has always been his childhood dream to also venture into a business that was in line with the natural resources that surrounded  him.
And nothing would deter him even the lack of seed capital, his breakthrough came with using other people's money.
"Sometimes it's not about money,  I remember when we went to school we were told that the factors of  production are land, labour, capital and entrepreneurship you see that capital is  an aspect that comes on number three, it means you must be established in something that attract capital."
Born in 1984 and raised in Chimanimani, a district in the country's eastern province Gift's highest level of education was  'O' Levels and  from there his first job was a driver  for a mine in Bulawayo.
After a year he called it quits and relocated to the capital city in 2007 to became a black market fuel vendor seeking to raise the capital to achieve his business goal.
"I started selling fuel and some other stuff, but I had a passion to start my own timber and construction business because they were a lot of people I emulated in that line of business.
While he could not raise the capital needed he was not disheartened by the temporary setback to transform his dream into a reality.
He bounced back around mid-2007  through an act of faith after he  started printing fliers and business cards  for  his dream company Timcon.
Although the business was not yet functional he got my first order of timber from a client who  trusted  him  and paid a deposit of 50% of the total amount timber he needed.
He went to Nyanga to buy the timber and was  delayed  in delivering the order.
When he came back  his client had already bought that timber from someone else but the delay  was to be a blessing in disguise as  he was told to  sell that timber and reimburse  the money.
"That's when I started selling timber, I got a 4m by 6m stall in Mbare after selling that timber I went back to that person seeking an extension to pay from him an  use that money to go and buy more timber in Nyanga and he agreed.
He came back from Nyanga reimbursed the money, and that was the birth of his  timber business.
"I ran the timber business for a couple of years before I developed a great interest in the construction industry but before that I had ventured into music in 2011 as a passion, since my childhood"
While still at school Gift was good at imitating Baba Charamba's  music as a singer, even up to now many people including  his  former teachers still call me Baba Charamba.
In 2011 he recorded his debut album titled Breakthrough I was praising God and following my passion
In 2013, Mahlupeka released his second album titled Warfare with   produced by Jonathan Mgazi.
Going back to business in 2015,  he  begun to do  roofing projects after  hiring people experts to work for him.
"I have a friend of mine called Emmanuel Makase, who is a structural engineer he is the one who motivated me to go all the way by doing  roofing and building  projects
"I also developed a very big interest in construction and I had to engage Makase and some few guys who are builders
At first he was  to subcontract  builders before he assembled his own team of builders since he was doing  now both timber and construction.
The dream had been realised
"TimCon means timber and construction so on timber we do the whole process from the primary productions or processing of timber, we have saw mills in Nyanga, we have three LT machines and tractors we get constructs from Allied Timbers to harvest their field, we supply and fix timber as well as draw plans and do construction work such as brick laying and steel fixing."
Biggest project
Apart from the construction of double-storey and three-storey buildings  the biggest, he has  done is the GMB pension fund project in Borrowdale comprising 27 villas.
Future growth
"TimCon  has  many plans he major ones are that we are planning to buying drying machines to export our timber to other countries, we have the capacity to cut as many as 10 to 15 trucks per month meaning that we can now  have enough to export as well  since our local  market is not that viable so we need to dry key drying machines so that we dry our timber and export  to other countries.
The company has also acquired a piece of land in Southlea Park and are plans are afoot to build affordable housing units  for low income
Corporate social responsibility
"Currently we are trying to work with artistes because as an artistes I know the challenges we face we are identifying talents and pushing their projects for example one Elder Kante a reggae artiste we helped in producing his album.
TimCon has bought jerseys for a young football team in Norton and is identifying old people's homes  that need help.
Message to youths
He urges the youths to desist from complaining and  create an environment they  desire  rather than being victims of it.
"Be always ready, I know things are hard in Zimbabwe but they should refrain  from just complaining, don't relax its better to be ready without opportunities than having opportunities without being ready just be ready  for whatever you feel you can do. That will attract opportunities."