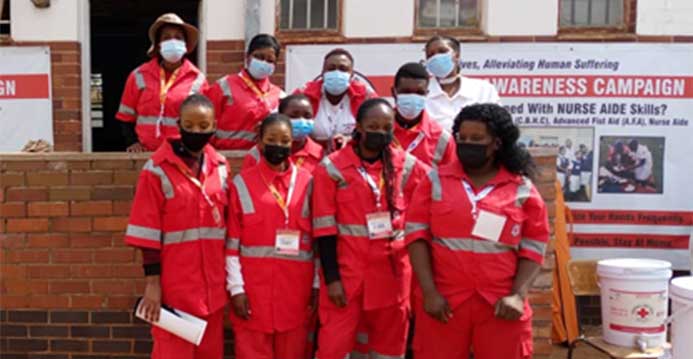 BY MOSES MUGUGUNYEKI
Volunteering is the mainstay of the Red Cross and Red Crescent movement since its formation over 150 years ago and as part of commemorating World Red Cross and World Red Crescent Day recently, Zimbabwe Red Cross Society (ZRCS) paid tribute to some of its volunteers.
Globally, the movement has 14 million volunteers while locally it boasts of more than 20 000 volunteers whose sole goal is to serve humanity.
The volunteers with the support of the staff are involved in a number of activities in their respective areas.
Notably, in 2019 after Cyclone Idai struck the country's eastern parts, ZRCS volunteers played a pivotal role as they became agents of information sharing with government stakeholders since most communication channels had been disrupted.
Volunteers also provided first aid, dead body management, conducting distributions, shelter construction and monitoring activities.
They also undertook community mobilisation for nutrition screening and assisted with the registration of beneficiaries for food distributions.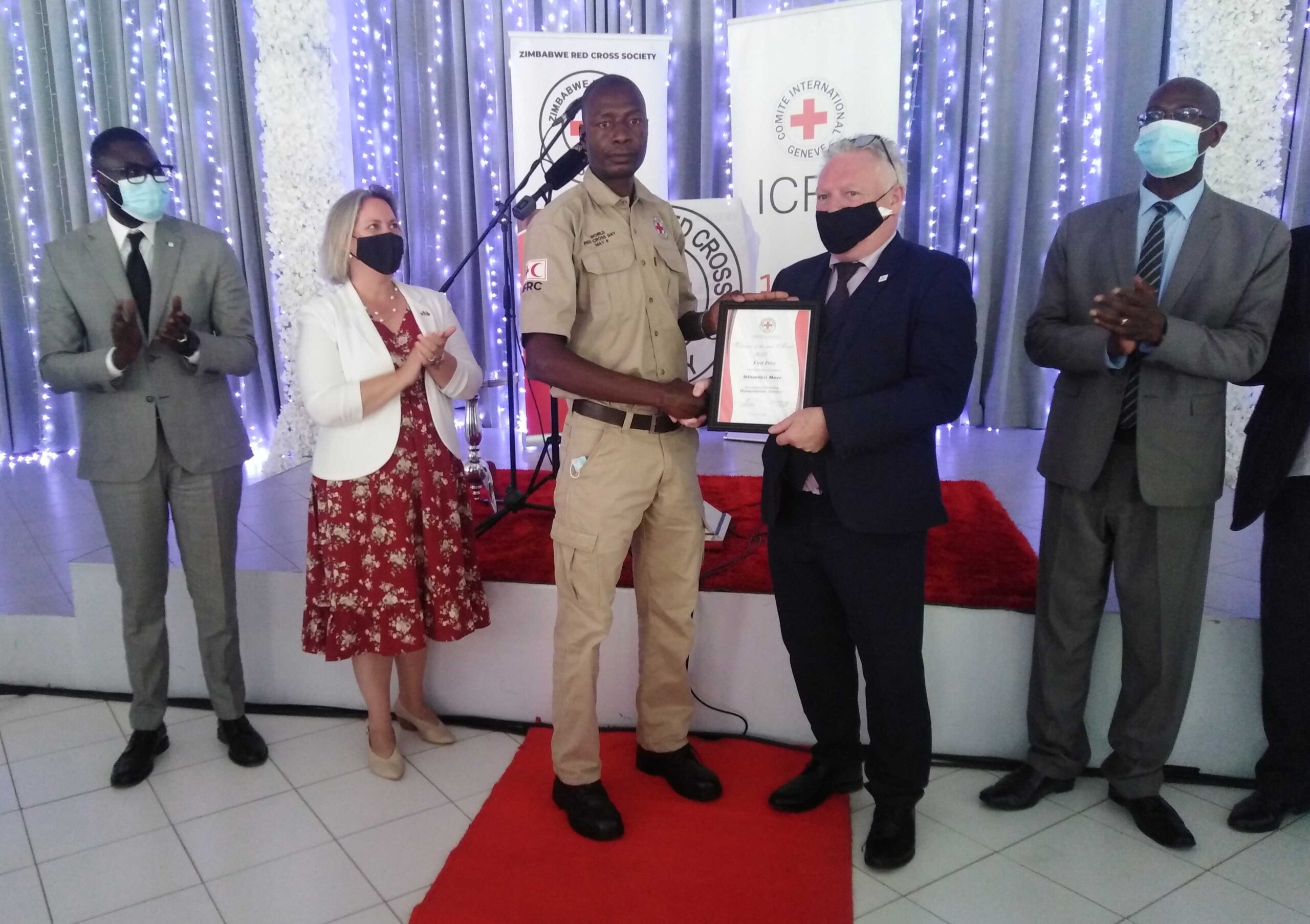 For their efforts, the government paid tribute to the gallant ZRCS volunteers.
Since the outbreak of Covid-19, the ZRCS has been working closely with the government and other development partners supported by its volunteers in the distribution of personal protective equipment and raising awareness at community level, among other activities.
As such, last Tuesday at the belated World Red Cross and Red Crescent Day commemorations, ZRCS rewarded some of its excelling volunteers from across the country.
Mthembisi Moyo from Matabeleland North province was voted the overall winner while Valerie Muparutsa from Manicaland province and Takudzwa Zingwanda from Masvingo were first and second runners-up respectively.
ZRCS national society development coordinator June Munyongani said the volunteer recognition acknowledges accomplishments, reinforces efforts and was a sign of appreciation
International Federation of Red Cross and Red Crescent Societies (IFRC) head of country cluster delegation for Zimbabwe, Zambia and Malawi John Roche said volunteers do lots of activities for the movement, but are united by the same goal: to serve humanity.
"Our biggest strength as a humanitarian network is that our volunteers come from the very communities they serve," Roche said.
"Today [World Red Cross and Red Crescent Day] is your day, enjoy it, you deserve it."
Roche said the volunteers were the movement's strength and are what defines the movement.
ZRCS national president Edson Mlambo said the movement has seen a number of people joining volunteerism as the Covid-19 pandemic took toll in communities.
"From the Covid-19 pandemic and severe weather events to wrenching armed conflict, crisis and disaster spared virtually no one in the past couple of years and hit vulnerable people the hardest," Mlambo said.
"Yet one never has to look far to find and be inspired by acts of kindness.
"During this turbulent time, hundreds of thousands more people signed up with national Red Cross and Red Crescent societies to volunteer in their communities – a network that is now almost 15 million strong.
"And every day, countless other people step up and reach out to help neighbours and strangers in need.
"Big or small, seen or unseen, every individual act of kindness matters. This is why we work and volunteer for the Red Cross and Red Crescent.
"Kindness brings hope and breeds more kindness. And when all of these small local actions multiply, the impact can be global."
Head of delegation, Southern Africa – International Committee of the Red Cross (ICRC) Mamadou Sow described volunteers as the mainstay of the movement.
"Volunteers are the backbone of the Red Cross movement. Globally there are 14 million volunteers who are at the core of our humanitarian work," Sow said.
"The work of the Red Cross is your work and it is our work collectively."
Defence and War Veterans Affairs minister Oppah Muchinguri-Kashiri in a speech read on her behalf by chief director in the ministry Ignatius Mvere hailed the work Red Cross was doing in uplifting communities, particularly hard-to-reach areas.
World Red Cross Day is observed every year on 8 May with the aim of celebrating the principles, history, values, and impact of the International Red Cross and Red Crescent Movement.
This year's commemorations were held under the theme; We are all humankind.
The belated commemorations, which were held jointly by ZRCS, IFRC as well as ICRC, were graced by government officials, the diplomatic community and partner Red Cross societies.
Related Topics