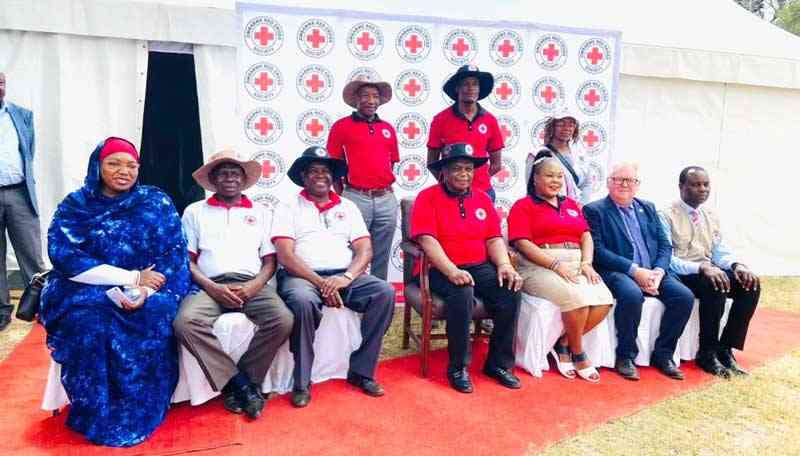 Vice-President Constantino Chiwenga has called for peace during and after the country's upcoming harmonised elections set for August this year.
In a keynote speech as guest of honour during the belated World Red Cross Day celebrations held in Chinhoyi yesterday, Chiwenga called on citizens to maintain peace and tolerance in the build-up and post-election periods.
"As the country prepares for the upcoming harmonised general elections mid this year, let us pay heed to president Emmerson Mnangagwa's clarion call for us all to maintain peace, tolerance, love, unity and harmony amongst ourselves as citizens," said Chiwenga.
"We are all children of this great country (and) there is no other country where we are going to point out and say that is Zimbabwe (and) that is our country, this is our country.
"Families should not be broken by an election which comes and goes."
Celebrated on May 8 annually, World Red Cross Day or Red Crescent Day is a celebration of its principles including humanity, impartiality, neutrality, independence, voluntary service, unity and universality.
Running under the theme Everything We Do Comes #fromtheheart, Chiwenga said the day was testament of Red Cross' efforts in helping government to alleviate multiple crises bedevilling the country.
"The Red Cross is complementing government in reaching thousands of vulnerable people and building stronger communities, this is done through food security and livelihoods, water and sanitation, health and social services, disaster risk management, restoration and maintenance of families as well as first aid and nurse aid training services," he said.
"The past few years have been marked by multiple crises that have spared no one and have hit the most vulnerable hardest.
"There are disasters, bad experiences we meet day in, day out, the Red Cross and Red Crescent have assisted in mitigating the effects of these calamities (and) in this complex period, we need to ground ourselves and return to the root and meaning of the Red Cross founding humanitarian principles."
Related Topics