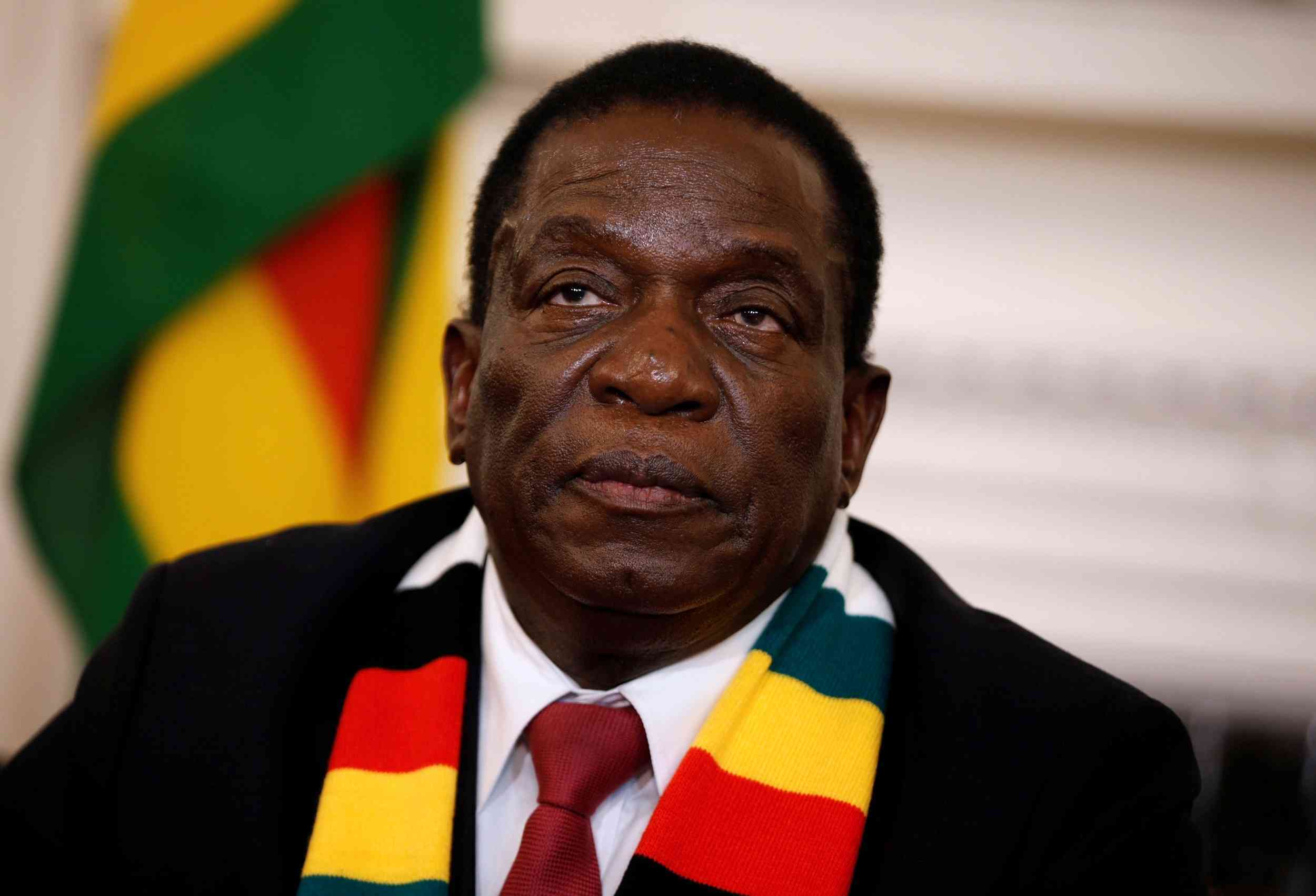 Zimbabweans have been urged to demand accountability from their leaders after a report by an international organisation alleged that President Emmerson Mnangagwa and his deputy Constantino Chiwenga received US$3 million in secret payments from a controversial businessman.
The Sentry — which decribes itself as an investigative and policy organisation that seeks to disable multinational predatory networks benefiting from violence, repression and conflict — said leaked internal documents from Zunaid Moti's African Chrome Fields (AFC) exposed the alleged secret payments to the two and their associates.
The transactions were allegedly made in November 2017 following a US$120 million deal.
Moti has business interests in Zimbabwe through ACF, which invested in a large chrome mining and smelting project in the Midlands.
Former Finance minister Tendai Biti, who is also a top Citizen Coalition for Change official, said Zimbabweans had a constitutional right and mandate to confront government over the saga.
"The citizens must act," Biti told The Standard yesterday in an interview.
"The citizens should be angry and translate their anger into constitutional legitimate action.
"Citizens cannot outsource or delegate their anger to someone else.
"The corruption is just unbelievable; corruption has cost Zimbabwe over US$4 billion per year.
"People are buying jets when we have hospitals without drugs."
Zimbabwe is losing up to US$2 billion annually in potential revenue from smuggling along its porous borders, according to anti-corruption watchdogs.
Biti said corruption had reached alarming levels as he accused Mnangagwa of running the country like a 'mafia state'.
"These things have gone out of hand under this so-called Second Republic which is basically run like a mafia state," Biti said.
"We have seen the Al Jazeera documentary on gold, we have seen what they are doing with tobacco, we have seen previously reports from The Sentry on command agriculture, so this latest report is shocking and infuriating and paralyzing."
A recent Al Jazeera documentary on gold smuggling and money laundering featured Mnangagwa's ambassador at large Uebert Angel, who was recorded promising to help under cover journalists to launder US$1,2 billion in dirty money.
There has been no action taken against those implicated in the documentary.
Centre for Natural Resources Governance director Farai Maguwu said criminal international networks have captured the Zimbabwean state.
"Zimbabweans everywhere need to engage and demand an immediate end to resource looting by the country's elite," Maguwu said.
"The capture of top government officials by international criminal networks and economic predators helps to open the eyes of Zimbabweans on the need to build strong institutions that ensure natural resource governance is not left to the discretion of leaders.
"Extraterritorial prosecutions against foreign criminals that collude with ruling elites to plunder Zimbabwe must be pursued.
"These midnight deals are the reason why the government is at war with communities when they bring so-called investors to them."
Zimbabwe Coalition on Debt and Development programmes manager John Maketo said Zimbabweans must demand accountability and stop the looting of natural resources.
"There is a need for complete institutional reforms," Maketo said.
Information minister Monica Mutsvangwa refused to comment on the matter yesterday.
Writing in one of the South African publications, Moti denied any wrongdoing saying the investigation was based on stolen documents.
"ACF has not received any preferential treatment or benefits outside of the ordinary course of business, or concessions that are not comparable to other investors in the region," Moti wrote.
"All such concessions were obtained through the proper channels in accordance with all relevant regulations and while some were granted, many were not.
"This further refutes any claims of special favours — a notion I reject with the contempt it deserves."
Related Topics