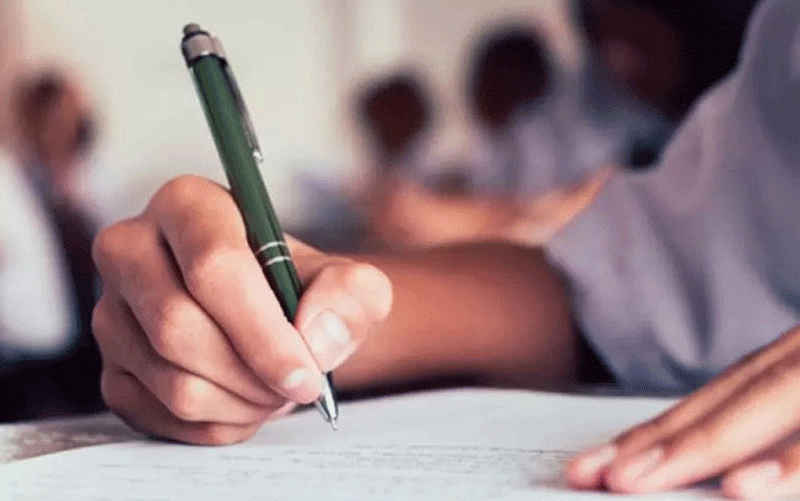 A NUMBER of rural schools still have no examination centre status several years after they were established, forcing learners to walk several kilometres to neighbouring schools to write exams.
This emerged in Parliament last Wednesday when Zanu PF Rushinga MP Tendai Nyabani raised the issue as a matter of national interest where he gave his constituency as a reference.
Nyabani requested a ministerial statement to explain why the Primary and Secondary Education ministry was failing to provide the affected schools with examination centre status.
"Learners cannot sit for examinations at those schools," Nyabani said.
"I want to find out why those schools cannot be registered as examination centres and get centre numbers.
"There are several schools where I come from where children have to walk a distance of 10km after writing examinations."
In response, Information minister Monica Mutsvangwa only said an investigation will be done to establish reasons why the schools were lagging behind.
"There must be an investigation and I will request the minister of Primary and Secondary Education (Evelyn Ndlovu) to come to this august House and respond to that question," Mutsvangwa said.
Teacher unions said the situation was disadvantageous to rural learners, and contributing to the poor pass rate.
Educators Union of Zimbabwe secretary general Tapedza Zhou said it was disturbing that 43 years after independence some rural schools still have no examination centre status.
"During the colonial period especially towards our war of liberation, it was easily explained as part of the racial bottleneck system done by the white colonial government in order to discourage blacks from sitting for examinations and subsequently impoverish the blacks," Zhou said.
Amalgamated Rural Teachers Union of Zimbabwe president Obert Masaraure said they have been trying to persuade authorities to establish an education equalisation fund to bridge the infrastructure gap in rural schools.
"Most of these schools with no examination centres do not have the right infrastructure to guarantee security of the examinations," Masaraure said.
"Whilst we wait for the long term solution of developing the right infrastructure all schools should be given examination centre status.
"Papers can be transported on a daily basis from a more secure school."
According to the 2021 Primary and Secondary Education ministry statistical report, 15.35% of primary schools are satellite and 9.39% are not registered.
At least 28.57% of existing secondary schools are satellite and 3.26 % are also not registered.
"The number of unregistered primary schools is 665, in contrast to unregistered secondary schools that are 100 in total," the report said.
Related Topics