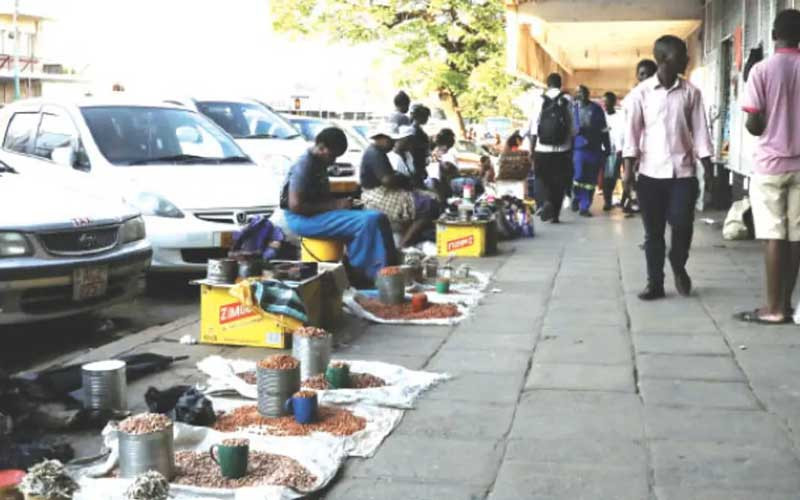 VENDORS trading from shop pavements face eviction after the Bulawayo City Council (BCC) announced plans to lease the spaces to commercial property owners.
The plans are contained in the latest council minutes under a new proposal to craft by-laws to grant commercial centres free pavement leases.
"These spaces (have) presented challenges in the central business district and the suburban commercial centres (after they were) invaded by vendors and there was also a lot of fouling on them because the property owners have no control and authority," the council noted.
The minutes added: "The invasion of these spaces caused conflict . . . (because the vendors) blocked free movement of shoppers in and out of the shops and also blocked display windows.
"The shop owners, on the other hand, had no authority to remove the informal traders or to control any activities taking place within the pavements as these fell on council land outside the boundaries of their stands."
Bulawayo municipal police always engage in running battles with the informal traders operating from pavements.
"In the case of commercial properties within the City, a proposal was being (put) forward to grant shop owners the right to lease the pavements adjacent their shops for free. This would enable the shop owners to have control over maintaining the cleanliness and tidiness of the pavements," the minutes further noted.
In a related matter, council has ordered all intercity bus operators to move to designated bus ranks following concerns over illegal termini sprouting in the city centre.
In a statement, council spokesperson Nesisa Mpofu said: "The City of Bulawayo further calls on the travelling public to board from designated sites for their safety as well."
Related Topics