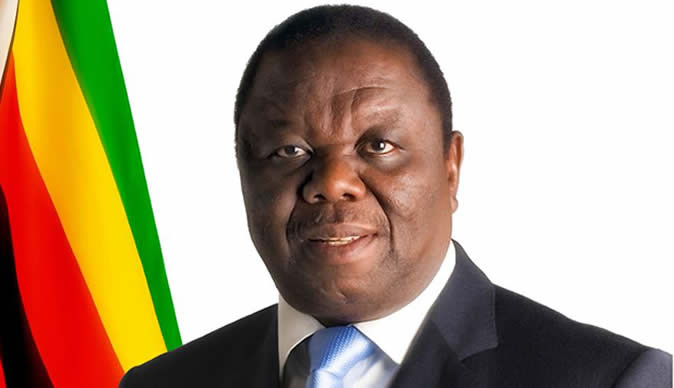 February 14, 2023 marked five years since late Movement for Democratic Change (MDC) leader Morgan Tsvangirai succumbed to colon cancer.
He was 65.
Tsvangirai left the main opposition MDC party, which was formed in 2009, a force to reckon with.
Ever since its formation, the MDC gave former president Robert Mugabe's ruling Zanu PF sleepless nights and went close to snatching victory in the 2008 elections.
Mugabe had to mount a desperate campaign of violence to claim the presidency in a run-off poll that Tsvangirai boycotted in protest.
Years earlier, the state had charged Tsvangirai with treason on charges of plotting to kill Mugabe, one of the many trials that he faced as the face of the opposition.
The charges were based on a grainy four-and-a-half-hour video recorded through hidden cameras of a meeting between Tsvangirai and the Canadian-based political consultant Ari Ben Menashe in Montreal on December 4, 2001.
However, power struggles, court legitimacy challenges, splits, recalls and defections to Zanu PF have taken centre stage in the movement since his death.
Tsvangirai left MDC in a succession dispute with three vice presidents with Thokozani Khupe having been elected at the party's 2014 congress while Nelson Chamisa and Elias Mudzuri were his appointees.
A few months after his death, MDC went into the general elections as two factions.
Khupe led the MDC-T while Chamisa led the MDC Alliance — a coalition of political parties, a development foreseen by political analysts who described Tsvangirai as the glue that held the party together.
Political analysts said Tsvangirai, who built his legacy as a compelling champion of the poor, daring Mugabe and his Zanu PF at a time they believed to have dealt swiftly with dissenting voices post-independence, may be turning in his grave over the fate of the MDC.
"Tsvangirai's legacy as a pioneer is embodied in ideas rather than an institution," political analyst Vivid Gwede told The Standard.
"His face and name are attached not only to the MDC, but the whole agenda of post-independence democratisation."
Gwede said Tsvangirai is as important to Zimbabwe's struggle for black majority rule as is the late Malcolm X's contribution to fighting for black Americans against white supremacy rule.
Tsvangirai, the eldest of nine children, made his entrance on the national stage in 1988 where he manoeuvred his way through the ranks of the labour organisation and became secretary-general of the Zimbabwe Congress of Trade Unions.
Between 1997 and 1998, Tsvangirai successfully led a series of strikes against Mugabe's taxation policy.
But it was not until September 11, 1999 that he resigned from the union and entered the political arena.
He founded the MDC at a mass rally to challenge Mugabe and his ruling party who were slowly losing support due to the increasing economic hardship and political repression.
Tsvangirai's MDC had an immediate political impact, leaving Mugabe with egg on his face in early 2000 after successfully campaigning against the constitutional referendum which intended to centralise and strengthen his regime.
Building on this success, the party contested general elections that year and won 57 of the 120 seats that were up for grabs.
This marked the first time that an opposition party had achieved more than a handful of seats since the merger of Zanu and Zapu in 1988.
In the early 2000s, the MDC leadership moved to strengthen and institutionalise the party, whilst setting out to challenge the long-held Zanu PF rule.
In 2002, Tsvangirai contested his first presidential election, receiving over 40% of the vote despite observers saying the election was not free and fair.
In March 2008, he came closest to unseating Mugabe, and later agreed to a government of national unity where he served as prime minister between 2009 and 2013.
Five years after Tsvangirai's demise, MDC is now a shadow of its former self.
Since his death, the MDC has been led by three people namely Chamisa, Khupe and Douglas Mwonzora.
"Tsvangirai was good at engaging with the grassroots, being strong against adversity and rights abuses and repression against the state," political analyst Maxwell Saungweme said.
"He had that good legacy and l don't think that legacy is still intact in the political formations that came into being after his demise; various MDC factions and Citizens Coalition for Change (CCC)."
He said Tsvangirai's failure to address the party's succession plan has also contributed to putting a dent in his legacy.
"He had a legacy of poor leadership and bad calculation, failure to leave a succession plan and being able to ensure internal democracy within his party," Saungweme said.
"This sort of legacy is still very intact within the various parties that emanated from him.
"These parties are a manifestation of the bad legacy of Tsvangirai."
Mwonzora, who outsmarted Khupe and took control of the MDC faction just a few months after the Supreme Court declared her the rightful successor to the party, has been focused on consolidating his power.
Mwonzora's unexpected rise to the helm and claims that he is a Zanu PF project have fast-tracked the collapse of the party, analysts said.
The party failed to grab a single parliamentary seat in by elections held in March last year, something unheard of since its formation.
Tsvangirai's son Vincent told The Standard that opposition leaders in the MDC and CCC were failing to uphold his father's legacy.
"It doesn't do us any favour having members who are leaving for Zanu PF and CCC because those are the votes that we need, especially those who want to be elected like president, members of parliament and councillors," Vincent said.
"Tsvangirai could unite the opposition to fight in one corner.
"But in my opinion, we seem to have distracted from that; we are busier with name-calling, divisive issues, and hate speech.
"There is no longer that appetite for people to come together.
"It's one thing that I'm still pushing for, we may differ on political opinion, but we need to have cooler heads prevail at the end of the day and we have one common agenda, which is to remove Zanu PF from power and bring a better future for Zimbabweans."
MDC spokesperson Witness Dube denied charges that the party had swept away Tsvangirai's legacy.
"We are the custodians of president Tsvangirai's legacy because we are on the same democratic trajectory that he was on," Dube said.
"We fight what is undemocratic through constitutional means and we have a constitution, which we follow religiously.
"We are alive to the fact that the same president Tsvangirai who fought Zanu PF is the same president who signed the global political agreement with the same Zanu PF to put the country ahead of any political party.
"Our philosophy of rational disputation is a development of that Tsvangirai legacy of engaging with political formations of different views and finding a common ground."
Related Topics