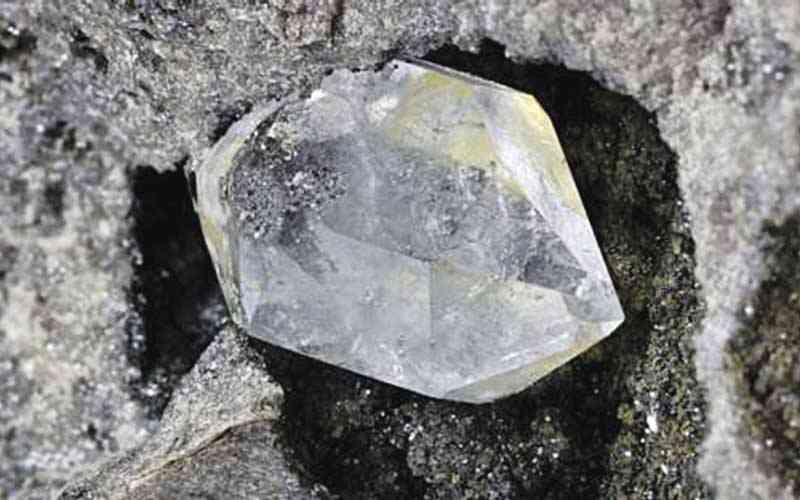 ZIMBABWE is allegedly selling its diamonds below market value, while India is purportedly purchasing these priceless stones at discounts of up to 40% before masking their origin by cutting and polishing, an independent research institute has claimed.
According to a report by the International Peace Information Service (IPIS), Zimbabwe's diamond industry still suffers from a bad reputation even though it is no longer under the Kimberley Process Certification Scheme (KPCS)'s oversight since 2012.
"Nonetheless, besides the US sanctions that remain in place, the most concrete impact is that Zimbabwe often sells its diamonds below market prices as they are not sought for and are even explicitly banned by major jewellery retailers for ethical reasons," the report titled: "From laggard to leader? Zimbabwe's turbulent diamond history", reads in part.
"India has been accused of unethical conduct and profiteering by buying these controversial diamonds at 25% to 40% discounts before obscuring their origin through cutting and polishing in Surat, the world's largest diamond manufacturing centre."
According to the report, US sanctions were strengthened in 2019 and Customs and Border Protection limited the importation of rough diamonds from Marange due to concerns about forced labour.
As part of Zimbabwe's overall goal to become an upper-middle income economy by 2030, it added that this circumstance prompted the government to boost efforts aimed at enhancing its worldwide reputation and maximising the value of its diamond wealth.
The Kimberley Process, which runs a certification programme required by the United Nations to break the link between rough diamonds and conflict, had its annual gatherings of the world's diamond community in 2009, and Zimbabwe quickly rose to the forefront of discussion.
This dispute arose as a result of allegations detailing significant violence — including more than 200 murders — and violations of human rights committed by government agents in the Marange diamond fields.
The KPCS entered its worst crisis since its inception in 2003 as a result of serious disagreement on how to handle this circumstance.
"Nevertheless, Zimbabwe has been elected to lead the KPCS through the year 2023, a decision that astonished many observers given that the horrifying images and testimonials from Marange are still vivid in everyone's minds.," the report said.
Smuggling, corruption, despair among displaced groups, and sporadic human rights violations are all still being reported.
"Observers therefore wonder how Zimbabwe managed to move beyond the controversy to become the chair of the world's leading control regime for diamonds," the report said.
Farai Maguwu of Center for Natural Resource Governance is quoted in the paper as noting that Zimbabwe's KP presidency presents an opportunity to increase transparency and accountability "so that Zimbabweans have a greater awareness of how diamond profits are being utilised."
"Successful chairing of the KP, coupled with satisfactorily addressing community grievances and the well-known human rights and accountability concerns, is the chance for Zimbabwe to be endorsed by key stakeholders in the diamond sector," he is quoted as saying.
Shamiso Mtisi of the Zimbabwe Environmental Law Association asserted that Zimbabwe "can even promote reforms in the Kimberley Process by showing other countries how it has embraced the tripartite arrangement domestically and dares to talk about human rights issues," which still frequently remain taboo for KP participants.
Living conditions in Marange, according to Maguwu, are still appalling, and Mtisi agreed, saying "diamonds have not yet transformed lives for the majority in Marange."
The thousands of families from Marange who were transferred to Arda Transau, a bleak former state-owned farm more than 100km away, serve as a prime example.
When the government began preparing the region for industrial mining in 2009, evictions in Marange commenced and continued until 2013.
According to the report, several residents were forced to leave their homes by soldiers under threat of violence without knowing where they would go.
Because community-based forms of land ownership are not recognized in Zimbabwe — a holdover from colonial times — many Marange residents who live on 'communal lands' are not legally entitled to their property and may be relocated without fair compensation.
Related Topics