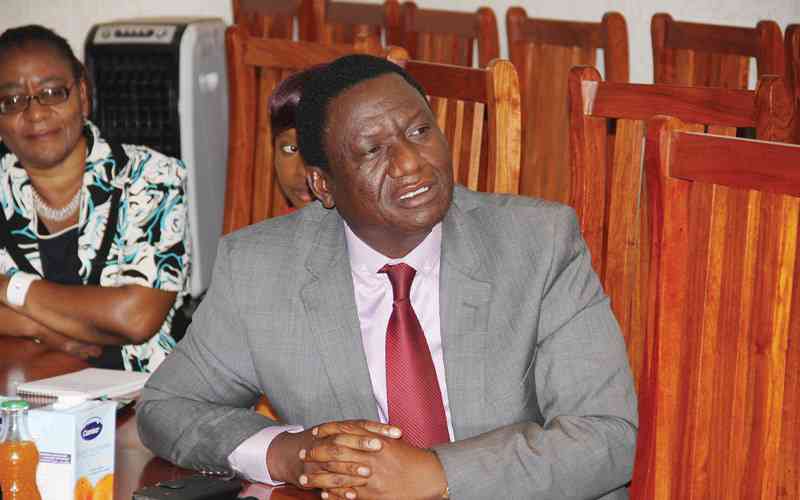 Information, Publicity and Broadcasting Services deputy minister Kindness Paradza says the government is committed to ensure that journalists operate in a friendly environment and condemned emerging digital media platforms for spreading fake news.
Paradza was speaking at the Zimbabwe Community News Awards ceremony in Harare on Friday where Alpha Media Holdings (AMH) editors and journalists were honoured with merit awards.
AMH acting editor in chief who doubles as editor of The Standard Kholwani Nyathi, Zimbabwe Independent editor Faith Zaba, The Standard chief sub editor Moses Mugugunyeki, senior reporters Winstone Antonio and Tafadzwa Kachiko as well as Heart & Soul Television reporter Chengeto Chidi were recipients of the awards.
"Zimbabwe under the Second Republic has made the safety of journalists an issue of high priority," Paradza said.
"We do not condone any acts of violence against journalists.
"Government under the able leadership of President Emmerson Mnangagwa is committed to provide a safe operating media environment and ensure that media practitioners exercise their duties freely without any harassment from anyone or any court."
"Government has achieved major milestones in enabling an environment for the media and this includes repealing some laws and crafting new pieces of legislation.
"You're aware that we repealed the Access to Information and Protection of Privacy Act and replaced it with the Freedom of Information Act."
Paradza, a former journalist and Makonde MP, said the government was committed to engaging stakeholders to ensure that the media environment is friendly.
"This isn't to say, however, members of the media are immune from the laws governing the country," he said.
"You have to abide by national laws for you to enjoy the freedom of the press as enshrined in our constitution."
The Zimbabwe Community News Awards are in their third year and are running under the theme: Celebrating Zimbabwe's Success Through our Diversity.
Apart from honouring media personnel, the Zimbabwe Community News Awards also rewarded leading celebrities, church leaders, media houses, and decision-makers across local and diaspora communities.
One of the organisers of the event Albert Masaka said the awards were meant to connect and align with the community in a way that creates meaningful and long-lasting changes in their behaviours and perceptions.
Related Topics