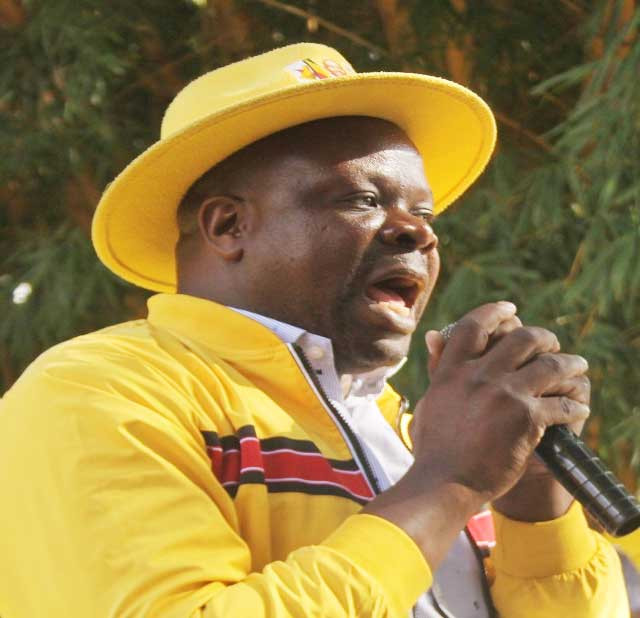 Citizens Coalition for Change (CCC) organising secretary Amos Chibaya and Budiriro legislator Costa Machingauta were arrested in Harare yesterday alongside 23 other party members while attending an internal party meeting held at the legislators' residence.
Anti-riot officers besieged Machinguta's house, stopped a private internal party meeting and barricaded the road leading to his residence.
Machingauta, his wife, children and other party members were beaten before arrest.
By the time of going to print, there were no charges laid against the arrested persons who were taken to Budiriro 2 Police Station and kept in cells.
Baton-wielding officers turned the zone into a no-go-area, with residents forced to use alternative routes home.
CCC spokesperson Fadzayi Mahere confirmed the incident.
"Zanu PF knows they can never win a free and fair election in Zimbabwe," Mahere said.
"This was a private, internal meeting. The Maintenance of Order and Peace Act does not apply.
"That law only applies to public meetings in a public place. Zanu PF must stop abusing the police to stifle competition."
Mahere revealed that lawyer Kudzai Kadzere, who was rendering legal assistance to the arrested CCC members, was also arrested and was "badly" beaten.
She said the charges against Kadzere were unclear.
Police confirmed the arrests of members of the Citizens Coalition for Change, Zimbabwe's main opposition political party, and said a detailed statement would be released following investigations.
"It was an unsanctioned gathering according to the local authority, who is the officer commanding Budiriro," police spokesperson Paul Nyathi said.
"I am receiving numerous reports that people were beaten, we will release a full statement in due course."
Police allegedly fired teargas at the gathering, and beat up several opposition members before they were bundled into a police truck, Mahere added.
Zimbabwean law requires political parties to notify authorities two weeks before holding a political meeting.
"Zanu PF must stop abusing the police to stifle competition," Mahere said.
She alleged that over 60 CCC meetings had been unconstitutionally banned since the formation of the party a year ago.
Mahere said this happened in areas that include Gokwe Kabuyuni, Gutu, Chirumhanzu, Murewa, Seke, Birchenough, Insiza, Matobo, Binga, Hwedza, UMP, Ngundu, Marondera, Chipinge, Kariba, Chihota and Mahusekwa.
President Emmerson Mnangagwa is accused of using security forces such as the police and the military as well as draconian laws to close down the democratic space.
CCC, whose leader Nelson Chamisa, is expected to challenge Mnangagwa in this year's elections has borne the brunt of the clampdown while other opposition parties are allowed to organise their programmes without interference from the police.
* Additional reporting by Reuters
Related Topics