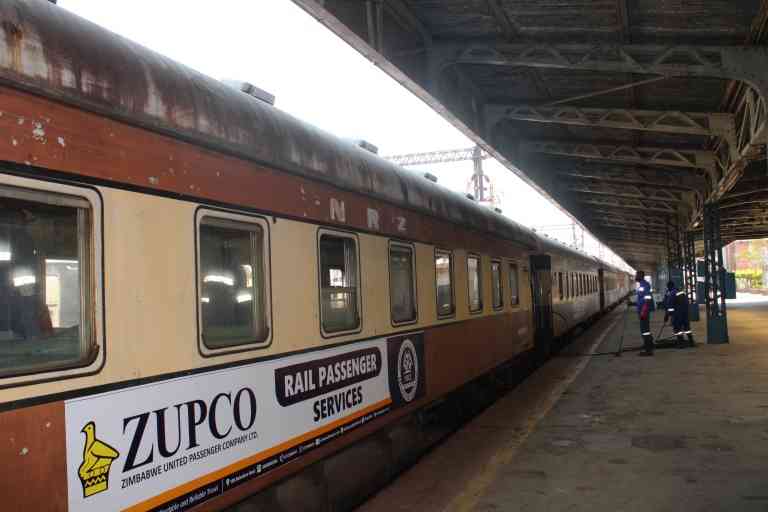 THE National Railways of Zimbabwe (NRZ) has suspended its urban commuter train services starting tomorrow citing viability challenges.
President Emmerson Mnangagwa's government reintroduced the urban commuter trains popularly known as freedom trains in November 2020.
The urban commuter trains were first introduced in 2011 at a time when commuters complained over incessant fare hikes by public-private transporters.
There was pomp and fanfare when the service was launched in 2020 with government officias describing it as a game changer in alleviating urban transport woes.
NRZ spokesperson Andrew Kunambura yesterday said the commuter trains project was a drain on the parastatal's coffers.
"The NRZ would like to advise the commuting public of a temporary suspension of the urban commuter train service with effect from Monday November 28, 2022," Kunambura said in a statement.
"The service was launched in partnership with Zupco last year to ease congestion in Bulawayo and Harare.
"As a result, the last commuter train service ran on Friday 25 November 2022.
"The suspension was occasioned by an unsustainable operating environment arising from huge debts owed to NRZ by Zupco, both in fuel and coach hire fees.
"NRZ was, therefore, left with no option, but to suspend commuter trains from 25 November due to incapacitation.
"Normal services will resume once NRZ has been capacitated."
The withdrawal of the train services is set to worsen the plight of commuters in Harare and Bulawayo who struggle to get transport during peak hours due to a shortage of public transport vehicles on the roads.
Most commuter omnibuses contracted to the Zupco franchise have also withdrawn their fleet citing late payment.
The commuter train service was once suspended in 2014 after the project proved to be unviable.
NRZ officials have in the past said the parastatal was registering millions of losses annually in the passenger train business, a situation compounded by lack of government financial support.
Related Topics