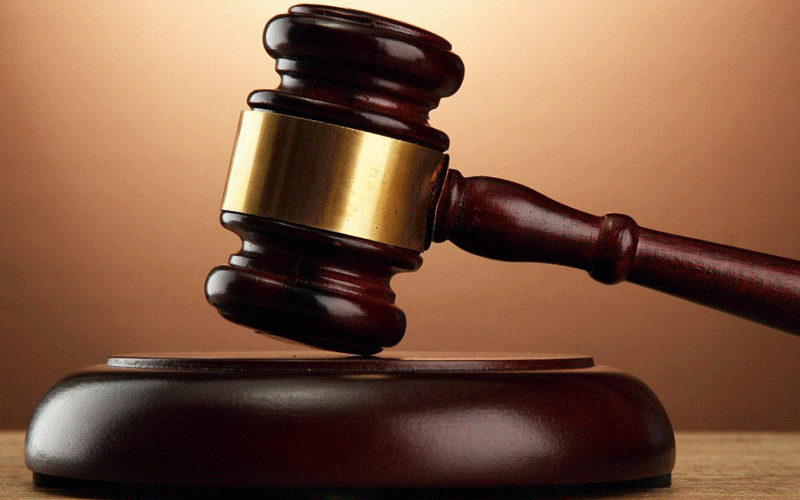 A High Court judge has struck off the roll an application by businessman Kenneth Sharpe who was seeking civil imprisonment for property developer George Katsimberis.
Last month, Katsimberis was issued with summons for civil imprisonment by the registrar of the High Court after he allegedly failed to pay US$10 535 to Pokugara Properties, Pokugara Ecofriendly company and Sharpe.
In the notice dated October 14, 2022, the registrar said Katsimberi should pay the plaintiffs the money being taxed costs and charges by virtue of a judgment obtained against him in the High Court in November 2020.
Sharpe was seeking Katsimberis' imprisonment, charging that the sheriff had failed to attach property over failure to pay the money.
But High Court judge Justice Never Katiyo on Wednesday struck the matter off from the court roll.
Through his lawyer, Tinomudaishe Chinyoka, Katsimberis argued that the case could not proceed because some documents were missing.
Katiyo ruled that the matter could not be heard without proper papers.
Chinyoka argued that Sharpe's lawyer had not brought a nulla bona return to cause Katsimberi's civil imprisonment.
A nulla bona return of service is meant to indicate that the judgment debtor has no assets that can be collected.
Sharpe's lawyers had brought a return of service showing an attempt to attach Katsimberis' property after it emerged that he was staying at a hotel.
Reports in the past exposed an attempt to attach hotel property where Katsimberis was staying.
In a notice for civil imprisonment, the registrar had said Katsimberis must show cause why a civil imprisonment should not be issued on his account.
The registrar said the court would conduct an inquiry into his financial position before taking a decision to send him to prison or give him more time to pay the money.
Recently, High Court judge Justice Jacob Manzunzu ordered Katsimberis to pay the plaintiffs' wasted costs after he caused the matter to be postponed
Related Topics