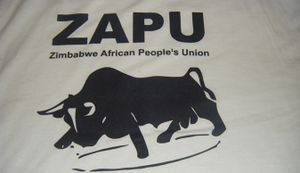 ZAPU finally won one council seat in Matabeleland South during the August 23 election for the first time in three decades.
Zapu last won a seat in 1985 when the party was led by the late vice president Joshua Nkomo before it merged with Zanu PF two years later in order to bring to an end the Matabeleland massacres that claimed at least 20 000 lives.
In 2008, the late Dumiso Dabengwa led a number of ex-PF Zapu officials in breaking away from Zanu PF and relaunched the former liberation movement.
Dabengwa led the rejuvenated Zapu until he died in May 2019.
Zapu, now led by Nkomo's son, Sibangilizwe, won the ward 17 seat in Matobo during the elections.
The winning councilor Mpendulo Ncube (30) of Makorokoro village admitted that winning the seat was not easy as odds were staked against him.
"We lacked resources to fund our campaigns like other political parties," Ncube told Southern Eye on Sunday.
"We were doing door-to-door campaigns telling people the truth.
"We started campaigning in 2018.
"When I came from South Africa in 2021, I found villagers looking for someone who could spearhead development in the ward and they chose me to represent them."
Ncube said he will push a development agenda in the council.
"One of my main tasks it to push for the rehabilitation of Tsheza Dam wall that was destroyed in 2000," he said.
"A primary school was pegged at Newdam village in 1996, but since then nothing tangible has taken place.
"We are in the process of mobilising resources for the construction of this abandoned primary school for the sake of our infantry classes, who are made to travel long distances in search of education."
Zapu national organising secretary Ndodana Moyo, said Ncube's victory showed that the party was not dead.
"We are excited that Zapu is now being recognised by the people," he said.
"We are now on a recovery path; look at what happened in Gwanda North ward 4.
"We are happy that we won in Makorokoro at a place which was visited by President Emmerson Mnangagwa where he commissioned a garden for spinach.
"People rejected Zanu PF."
Zanu PF and the Citizens Coalition for Change won most of the local government seats in the just ended elections.
Related Topics