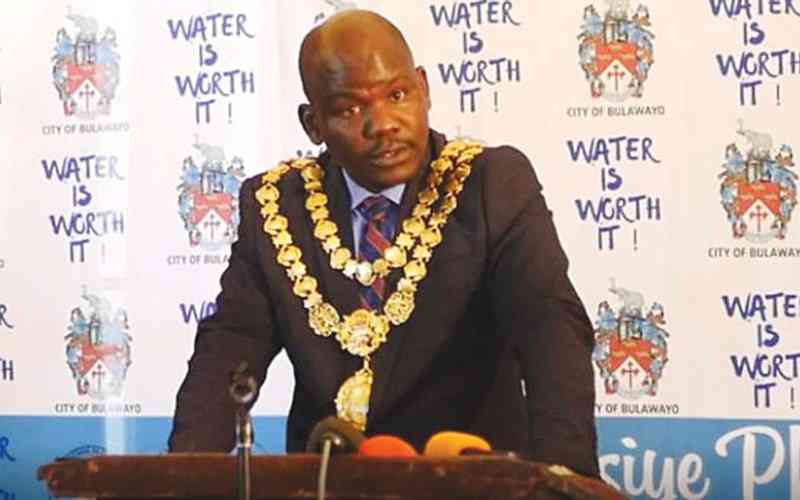 BULAWAYO residents have appealed to the city council to replace vandalised road signs for the convenience of motorists and visitors.
Bulawayo Progressive Residents Association chairperson Ambrose Sibindi said a number of roads have had their traffic signage vandalised.
"The residents have valid concerns as most of these road signs have been vandalised, removed or stolen," Sibanda said.
"The bottom line is that we are having quite a number of roads without signs.
"The authorities, council must revisit that issue and make sure they put back or reconstruct street signs where there is none."
He added: "Moreso these days we have tourists, and they use phones to give them directions (GPS) to move around and if they get to a certain road, they may get lost as there are no signs, it is a very serious inconvenience."
Sibindi said the fire brigade and ambulance services were facing challenges in attending to emergencies due to lack of street signs.
"When they are going out for emergencies, they must see those roads for directions but there are no signs and as a result they delay in attending to emergencies," he said.
Mayor Solomon Mguni acknowledged the challenge, but said there is an ongoing exercise to replace vandalised street signs.
"The replacement of old street signs is an ongoing process and it will not be done overnight, hence residents will have to be patient with us," Mguni said.
"Five years ago, the government recommended putting new street signs replacing the old ones with new and improved signs, hence they should bear with us."
In 2017, Bulawayo announced plans to install new road signs that are in line with Southern African Development Community (Sadc) traffic standards following a government directive.
Related Topics