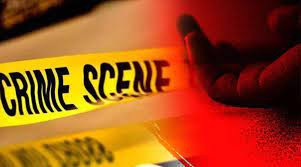 A FIVE-MAN gang from Esigodini under Chief Sigola has been arrested for allegedly killing a villager following a misunderstanding over a girlfriend.
Police provincial spokesperson for Matabeleland South, Inspector Loveness Mangena identified the deceased as Mika Mpande (18) from Long Ridge Farm, Esigodini.
The suspects are Derick Mpofu (18), Langton Khumalo (22), Bonani Lusinga (21) Mbongeni Sibanda (37) and Doctor Gumbo, whose age was not given.
"On May 25 at 9:45pm, Mpande was drinking beer at Kwali Bottlestore, Mbizo business Centre. The suspects had a misunderstanding with Mpande over a girlfriend," Mangena said.
She said the suspects assaulted Mpande with fists and empty bottles and stabbed him with an unknown object.
"He bled profusely and later died while on his way to Esigodini District Hospital," Mangena said.
She said a report was made to the police leading to the arrest of the suspects.
Related Topics