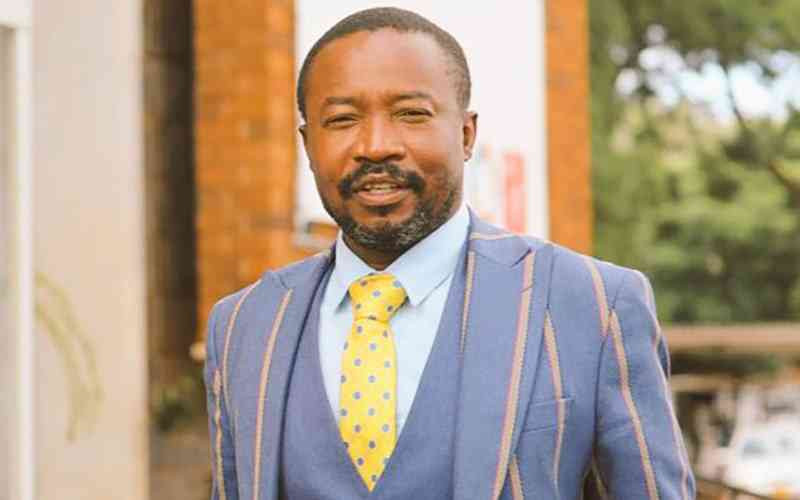 HARARE mayor Jacob Mafume yesterday scoffed at President Emmerson Mnangagwa's Gazette declaring the city's waste management a state of disaster, saying the legal instrument was a grand looting scheme that would paralyse council operations.
Mnangagwa on Monday gazetted Statutory Instrument (SI) 140 of 2023 to give the Environmental Management Agency (Ema) powers to manage refuse collection and waste management within the Harare Metropolitan province local authorities.
Harare Metropolitan province comprises three local authorities — Harare City Council, Chitungwiza and Ruwa town councils.
Mafume said the President was ill-advised.
"We have been down this road before," he said.
"Government gazetted the Zimbabwe National Road Administration (Zinara) to take over roads and we have potholes in towns.
"It also gazetted Zesa and we have dark cities.
"We know it will end in tears.
"Government has a tendency of taking over operations in the local authorities, but without the knowledge and expertise to manage.
"What is required to resolve the waste management issues is funding.
"We want the devolution funds to be disbursed and utilised for their intended purpose.
"We have 15 compactor trucks that are stuck in South Africa because of financial issues."
Mnangagwa directed local authorities to reimburse Ema for its activities towards refuse collection and waste management. Mafume, however, said the SI was fishy and meant to steal from the councils.
"We now have the Pomoma project, where residents have to fork out US$1,4 million," Mafume said.
"How can one declare a state of disaster and demand money from the same local authority that is a disaster?
"This is just a money-making scheme.
"The President was ill-advised. We do not understand what the SI says. Ema is a regulatory authority already, but then the SI says it is going to supervise us.
"Governance is not an essay-writing competition. We are going to continue working as we were doing."
Ruwa Local Board chairperson Kizito Chivafa weighed in saying the SI was "weird".
"We regard it as a general comment," Chivafa said. We are still maintaining our weekly schedule of refuse collection, that is once every week.
"We regard ourselves as one of the smartest local authorities, so for us, the SI is just one of those statements. Even our residents can testify to that."
The declaration was published under the Civil Protection Act as SI 140 of 2023 cited as the Civil Protection (Declaration of State of Disaster: Emergency Solid Waste Management Harare Metropolitan Province) Notice, 2023.
The SI partly says government "noted with great concern the deplorable state of cleanliness of the Harare Metropolitan province, characterised, among other things, by litter and waste dumps accumulating in business and residential areas of the province, open burning of garbage and indiscriminate illegal dumping of solid waste and littering".
Related Topics