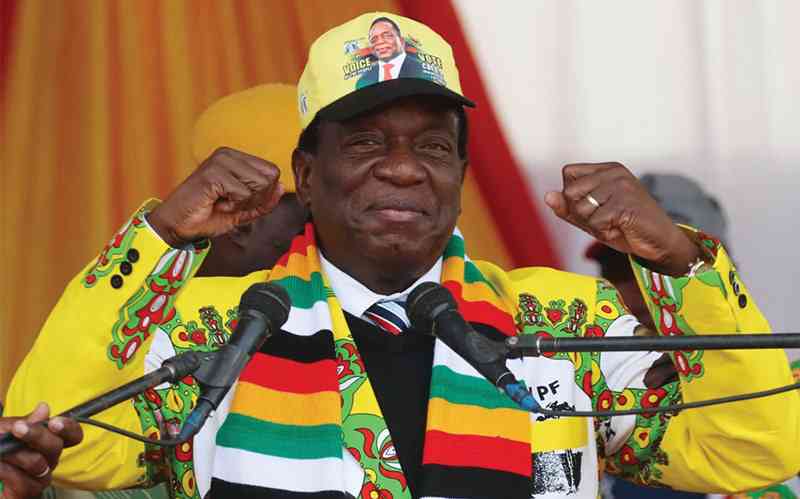 THE controversial Forever Associates of Zimbabwe (FAZ), a Zanu PF-affiliate linked to the Central Intelligence Organisation (CIO), could cost President Emmerson Mnangagwa in his re-election bid, a senior party official and former operative has said.
In an interview with the Zimbabwe Independent recently, the ex-CIO operative said the tactics being used by FAZ were outdated.
"The challenges we are facing in Zanu PF ahead of the elections go beyond the economic turmoil, which, in itself, has been a major challenge for the ruling party," he said.
"Now that the presidium has also created this animal called FAZ, Mnangagwa will have problems because the people hand-picked to run its operations are using the wrong tactics when mobilising and coercing the people to vote for the president."
The former operative said FAZ members were too excitable for effective covert operations, especially in the wards.
"These people live with the same people that they are 'spying' on and most of the time they are threatening their neighbours. This does not work in the current political set up," he said.
"What they have done so far is to alienate the President from the people whom they are expected to mobilise for the party so there is a need to re-strategise on the FAZ activities."
The former operative's sentiments were also reiterated by political analysts, who spoke to the Independent this week.
Political analyst and academic Alexander Rusero said the tactics being pushed by FAZ, especially, would not make voters turn to Zanu PF.
"There is a limit to intimidation and threats in an election, especially the current post-digital age when certain events are recorded in real time. It does not sit well with the posture of Zanu PF as a governing party given its record. Zanu PF should aim at delivering a clean blood-free election," he said.
Rusere said the ruling party has everything to lose than any other party in terms of negativities.
"So, in short, medieval tactics of knobkerries and machetes in influencing political outcomes have reached their sell-by date," he said.
Another analyst Vivid Gwede said the introduction of the shadowy group into the Zanu PF election campaign was a double-edged sword.
"While it is a sign of lack of trust in the party's structures and attempt to waterproof that, it has already started brewing internal disgruntlement ahead of elections beginning with the primary elections. This disgruntlement could lead to a repeat of Bhora Musango," he said.
Related Topics