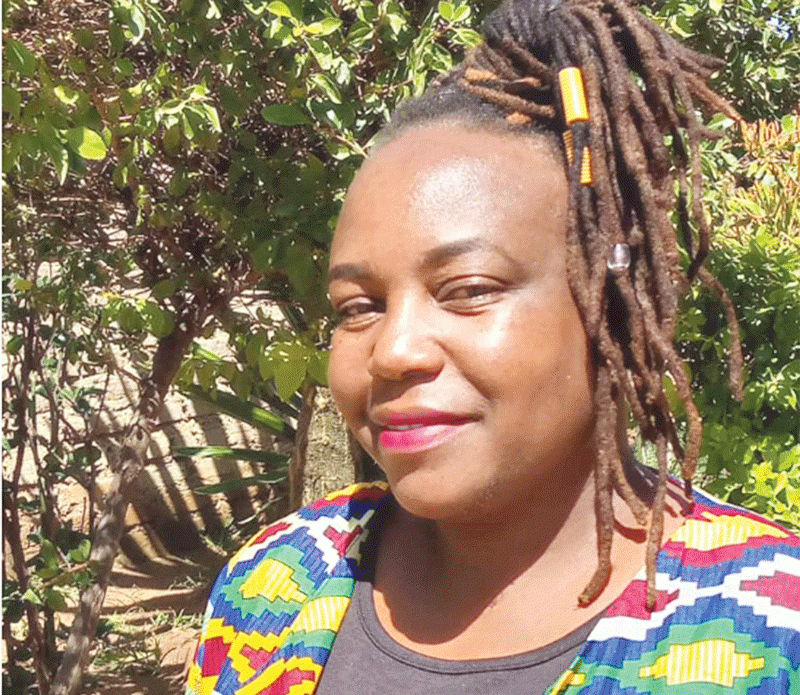 IF words could explain the tale of this Marondera woman, the tag "heroic" will aptly explain the exploits of Primrose Fundai.
She looks like no superwoman though; neither does she wear a superhero skin suit.
It is her love for the safety of sex workers which earns her the hero status.
NewsDay Weekender tracked her as a yesteryear majestic grey Toyota Hilux truck pulled out of the popular Dombotombo Flats laden with boxes.
The area is home to hundreds of sex workers from different parts of the country, who use the dilapidated building as booking rooms and the boxes are full of condoms and other accessories.
It is unusual that there is no anticipated movement from the skimpily dressed sex workers, who would usually like bees swam around any vehicle that pulls up at the flats where client occasionally flock to.
The vehicle is not new to them; they know who has come to "save them".
As Fundai (44) steps out, a group of sex workers smile at her as they move towards the vehicle to offload the boxes.
"Mauya sisi, titambire (Welcome sister)," they say as they carry the boxes into the building.
This is just one day in Fundai's life, one of the women leading the fight against the spread of HIV and Aids by distributing condoms at a number of sex hotspots in central Marondera.
To others, Fundai is known as a married hardworking farmer as she also sells pork among other fresh farm products in the farming town.
But her first love is distributing condoms as well as assisting sex workers in all aspects of life.
"I am a leader who empowers, transforms, develops and educates vulnerable women and young girls with extensive experience in HIV and Aids prevention," she said in an interview.
Marondera is one of the HIV hotspot districts in Mashonaland East province, with an prevalence rate pegged at 20%, according to 2021 statistics.
As a farming town, riddled with numerous farm compounds in its hinterland that are a habitat to a number of people, means the prevalence of sexually transmitted infections is quite high.
With the tobacco selling season currently in full swing, there is an influx of sex workers in the town who prey on farmers whose wallets are fat after selling the golden leaf.
Dombotombo Flats are located at the popular entertainment area popularly known as PaTutani in Dombotombo high-density area.
"I love to promote the welfare of others, especially the generous donation of my energy, time and knowledge to good causes," Fundai told NewsDay Weekender.
Apart from this sex work zone, Fundai, who operates under the Life Health Education Development Foundation Trust, distributes condoms in bars and other strategic spots dotted across Marondera.
She also travels to nearby farms to drop the condoms that she usually gets from the National Aids Council, among other stakeholders.
In 2022 alone, she distributed nearly 150 000 condoms.
"Dombotombo booking rooms is my drop-off centre. We have empowered other sisters who distribute condoms after collecting them from these centres," she said.
"In 2022 alone, I distributed 146 229 male condoms, 3 230 female condoms and 13 050 lubricants.
Since January this year, she has distributed 77 600 male condoms, 4 150 lubricants and 120 female condoms.
She enjoys support from her family despite the nature of her passion.
"I have much support from my family," Fundai said.
"My daughter has also joined me, she is a social worker, hence this mission becomes easy."
She, however, bemoaned lack of resources to fully execute her duties.
"I need more resources in many ways so that I can get to emerging hotspots like Turnmiles and Mahusekwa.
"I pray that various stakeholders will come to my rescue. As of now, I will work with the little that I have," she added.
Apart from distributing condoms, Fundai provides counselling to sex workers as well as providing solace to those intending to retire.
Today, Fundai remains one of Marondera's unsung heroines.
Her passion and energy has contributed to the reduction of new infections.
But to her constituency, she is a champion and a lifesaver.
Related Topics